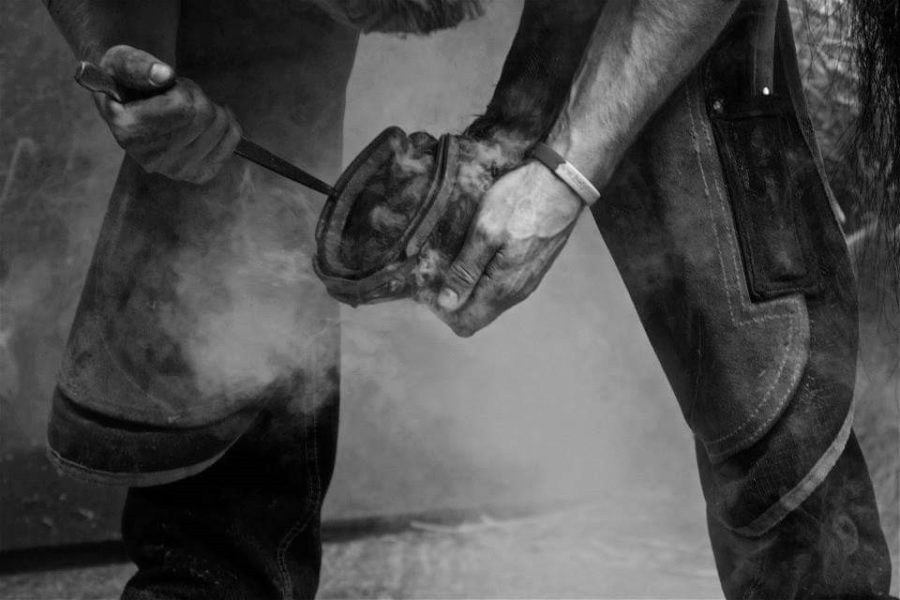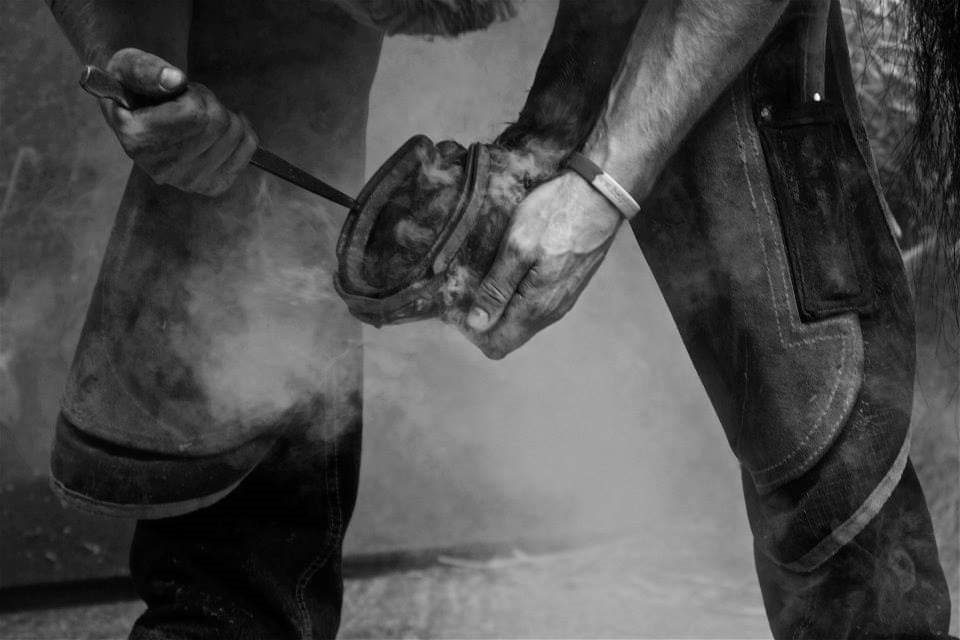 The BFBA Executive Committee
It is the role of the Executive Committee (EC) to carry out the "business of the Association". The President is a member of the EC.
Any member of the EC who has served a minimum of 3 years may become President of the Association and serves a two year presidency. The Vice President is elected at the AGM and will become President after the term stipulated.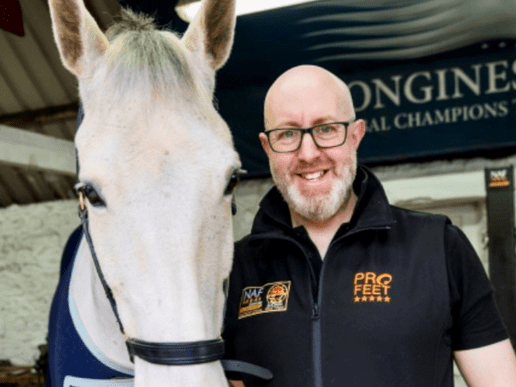 President: Ben Benson AWCF
Ben qualified in 2003, became an ATF in 2007 and in 2015 gained his AWCF. Following this in 2017 Ben was awarded his Master Farrier status. Ben is based near Banbury in Oxfordshire and shoes predominantly competition horses. He also works as a consultant for team GB and has been one of the lead Farriers at the London, Rio and Tokyo Olympics. Ben has been an active member of the BFBA Executive Committee since 2012, he also served a term of 4 years as the BFBA appointee on the Farriers Registration Council. Ben continues to sit on the BHS Equine Welfare committee and the British Horse Council and was an active member in the relaunch of the trailblazer apprenticeship.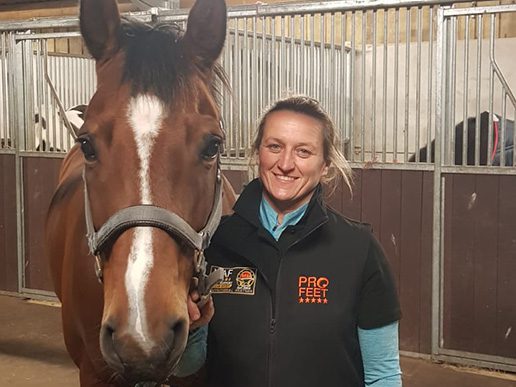 Vice-President: Abigail Bunyard AWCF
Abby works in and around Dorset shoeing mainly sporthorses, eventers and hunters. Abby gained her Worshipful Company of Farriers Associate examination in 2016 and is currently studying towards her Fellowship examination.
Abby is an ATF and has trained 6 apprentices. She joined the Executive Committee in 2014 to "give a bit back" having been fortunate throughout her career meeting amazing people who have helped to inspire her journey.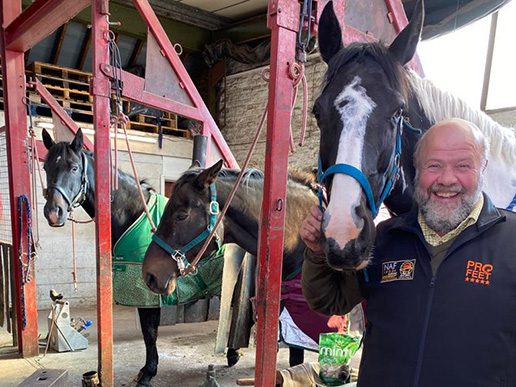 Treasurer: Huw Dyer AWCF
Huw qualified in 1977 and gained the WCF AWCF is 1987. Londonderry Farriers was established in 1983 and operates across North Yorkshire providing hoofcare to a wide variety of equines, across all disciplines. He is an ATF and has successfully trained in excess of 40 apprentices.
Huw has been President of the BFBA twice (2005 to 2007 and 2018 to 2020) and was an appointee on the Farrier's Registration Council for 14 years from 2002 to 2016.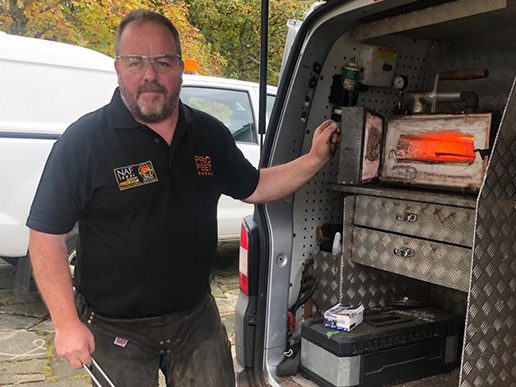 Craig D'Arcy BSc (Hons) AWCF
Craig boasts a lifelong interest in horses and successfully passed his WCF Diploma with Doug Bradbury FWCF. He set his farriery business up in Lancashire in 1991 and, recognising the need to interact with his peers, joined the local NAFBAE Branch before becoming a member of the Executive Committee in 2003.
In 2011 Craig gained the BSc Hons in Farriery Science with Myerscough Farriery College. In 2014 he started working part time for Myerscough College as a lecturer and placement officer – bringing with him valuable experience having  successfully trained 6 apprentices. He has since gained both his assessors and teaching qualifications at Myerscough.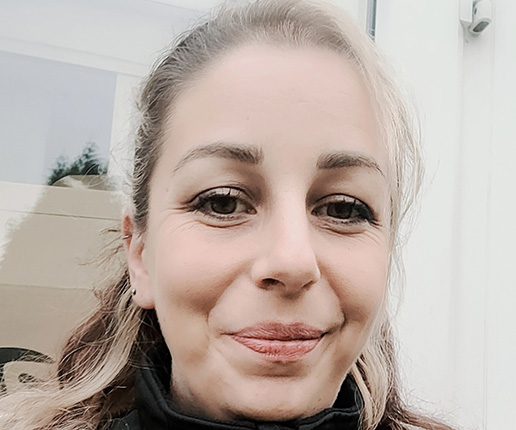 Phoebe Morris Colton DipWCF
Phoebe qualified in 2017 after completing her apprenticeship with Dr Mark Caldwell FWCF. Her shoeing round is based in Cheshire with varied mix of horses and disciplines. She often competes and enjoys travelling abroad for farriery competitions.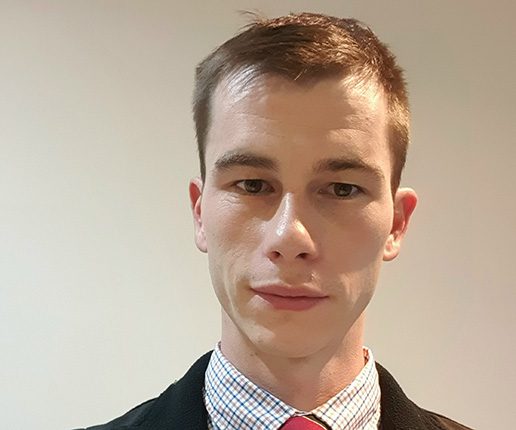 Sam Masters DipWCF
Sam qualified in 2017 after training with Adam Fitch. He is currently studying for his AWCF after a delayed start due to the coronavirus pandemic. He is based in Hinckley, Leicestershire and shoes most types of horses but the majority are competition horses. Sam joined the EC in 2021 to try and help modernise the farriery industry and help us keep up with modern standards and practises.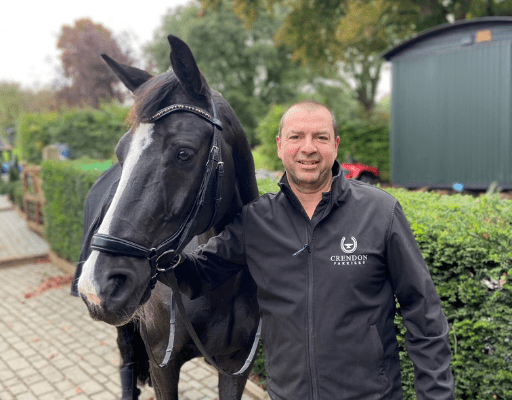 Dan Harman AWCF GradDipELR
Daniel passed his Diploma in 1995 and currently runs a multi farrier practice in Buckinghamshire. He became an Approved Training Farrier in 2004 and has successfully trained eight apprentices and is currently training two more.
In April 2013 Daniel then became an AWCF, doing this has enabled him to attain the title of 'Master Farrier'.
In December 2017 Daniel was granted the Freedom of the City of London and also became a 'Liveryman' of the Worshipful Company of Farriers.
After two and a half years of studying, in May 2021 Daniel passed a Graduate Diploma in Equine Locomotor Research at the Royal Veterinary College.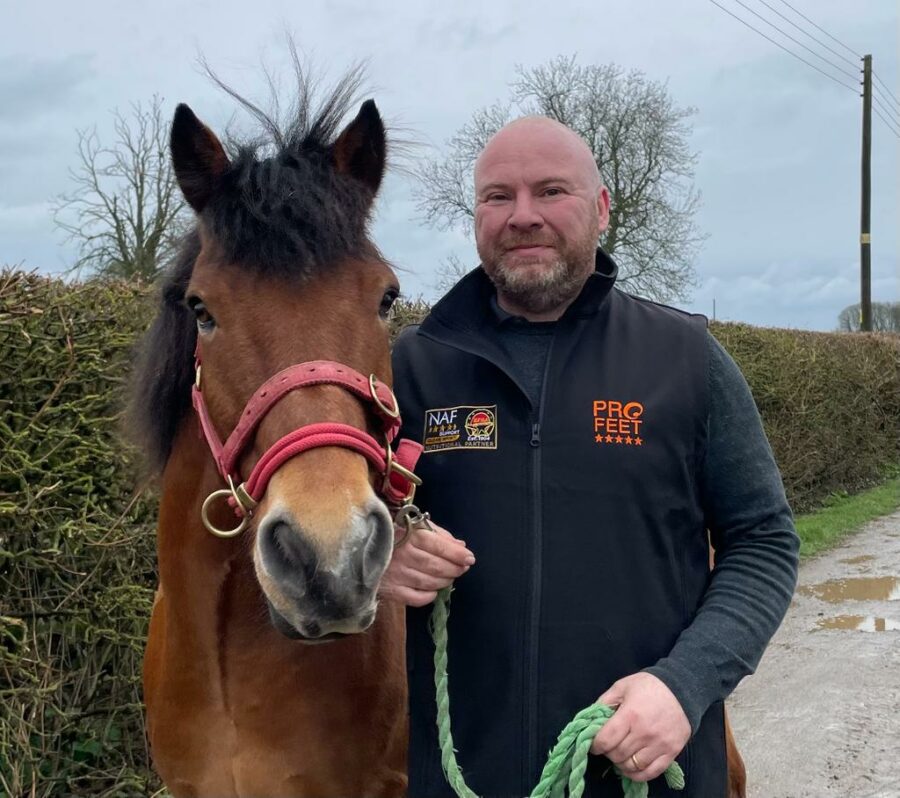 Aaron Myall DipWCF
Aaron qualified in 1996 having completed his apprenticeship in Suffolk, after which he returned to his home city of Milton Keynes, where he established and has since run a successful varied customer base business.
Aaron joined the BFBA Executive Committee wanting to be part of the group that helps both existing and future farriers to succeed in the face of modernisation and new challenges.