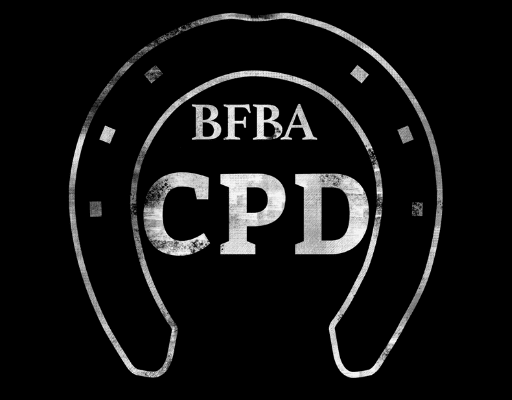 Continuing Professional Development
The BFBA seeks to support and enable our members throughout their career. We fully endorse lifelong learning – it is the key to a progressive industry – and it is how you stay relevant, adapt and keep one step ahead. Continuing Professional Development (CPD) boosts your confidence and reinforces your professional credibility.
CPD was formally introduced to farriery in 2008. In 2014 it became mandatory for ATFs and all newly Registered Farriers from January 2016. In 2023, CPD will become mandatory for all Registered Farriers. ATFs are required to attend one of the annual educational training courses provided by the farriery colleges. CPD activities should be undertaken in the areas of knowledge, skills and behaviours.
Fitting CPD around your working day and your personal life doesn't have to be a challenge as CPD encompasses a broad range of activities. The FRC recognises both formal activities (studying for higher qualifications) and informal activities (webinars, reading and listening to podcasts). Whilst some incur a financial investment there are many activities that you can undertake that are free of charge.
This website's Members Area hosts an evolving number of articles and videos which are free to access for all BFBA members and which cover a wide variety of subjects.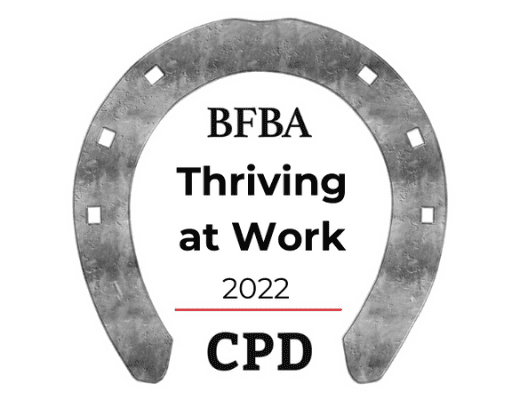 BFBA CPD
CPD activities organised and recognised by the BFBA carry the BFBA CPD stamp. Those successfully completing a BFBA training course will receive an email that will include a certificate to verify their attendance and a 'virtual badge', which can be shared on social media or published on your website to demonstrate your ongoing commitment to enhancing your skills and knowledge
Don't forget!
Don't forget to record your CPD activities with the Farriers Registration Council within the 'MyFRC' area; an annual audit is carried out by the FRC.
.
The CPD Committee
The CPD Committee meets in-person and online throughout the year to brainstorm ideas and activities provided by the BFBA.
The ways in which we support our members are  constantly under review.
Contact Head Office
If you have a suggestion for a course or lecture, are looking for CPD inspiration or have a query regarding any educational activities or content please contact Holly Flack.