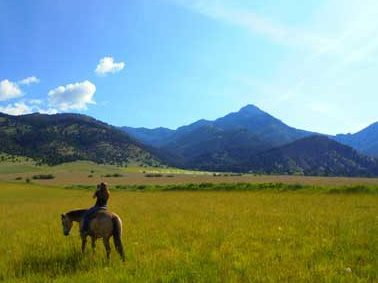 What is it?
This International Farrier Exchange Programme is organised by the British Farriers and Blacksmiths Association and the American Farrier's Association (AFA).
Two farriers are selected to represent the Association on an educational trip of 3 months (90 days) duration, the first of which takes place in March and the second in September, each year.
The idea for the Exchange Programme was borne following a conversation at the 1981 AFA Convention between Edward Martin and Walt Taylor, President of the AFA at the time.
Fast forward many successful exchanges later and the responsibility for organising now lies with Huw Dyer and Vern Powell.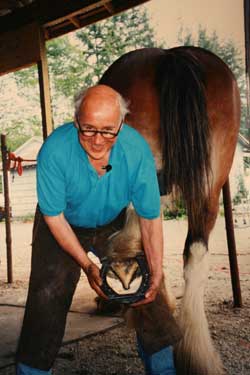 Edward Martin
Born in 1925 Edward Martin FWCF MBE was a 4th generation, world renowned farrier and blacksmith from Closeburn, Dumfriesshire. He began his apprenticeship, under the guidance of his Father, in the Auld Smiddy across the street from where he was born.
He quickly established himself as a formidable presence at farriery competitions, winning an incredible number of accolades and titles. Such were Edward's skills, and as his enthusiasm for learning and sharing knowledge became known, competing, judging and lecturing abilities earned him invitations to travel across the world.
He was awarded Member of the British Empire in 1991 at Buckingham Palace and received a gold medal in 2000 and the title of Supreme Master Blacksmith by the Worshipful Company of Blacksmiths – one of only four in the Company's 700 year history. He received a special certificate from the National Association of Farriers, Blacksmiths and Agricultural Engineers in 2004 in recognition of his service to the industry.
Edward Martin helped generations of farriers and blacksmiths. Sadly he passed away in February 2009 but his legacy lives on. Renowned as a master of his work, admired for his work ethic and love of life, his life, and its stories, will be cherished for years to come.
(with special thanks to Alice Johnson for kindly permitting us to use the photo)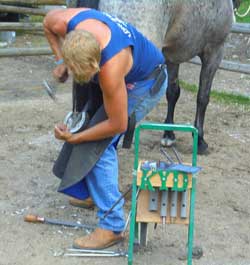 Why should I apply?
The Exchange offers a unique opportunity to both travel and expand on farriery knowledge and skills whilst working with some of the most highly regarded farriers in amazing locations in the USA.
"amazing….trip of a lifetime…would love to go again" Dominic Northmore DipWCF (2013)
"gained invaluable shoemaking experience and the way in which I run my business… I have more respect for and value the skills I have"  Jack Treagus DipWCF (2017)
"really enjoyed, so worthwhile….a trip which opened up my eyes and made me realise new opportunities and experience a different lifestyle with a better work/life balance…made loads of new friends and got the opportunity to shoe horses in many different disciplines" Trevor McGlynn DipWCF 2017
Who can apply?
To apply you must:
Hold the DipWCF
Be under 30 years of age
Be a Graduate Member of the British Farriers and Blacksmiths Association