Essential Representation
BFBA appoint two representatives to the Farriers Registration Council.  Council meets twice a year and sets overall policy for the FRC in addition to being responsible for executive decisions. Council consists of 16 members, many of which are working farriers.
We currently have a vacancy for another Council member. If you are interested in putting yourself forward please contact BFBA Head Office on 024 76 696595 or email headoffice@bfba.co.uk.
For further information about the Farriers Registration Council, please follow the link below.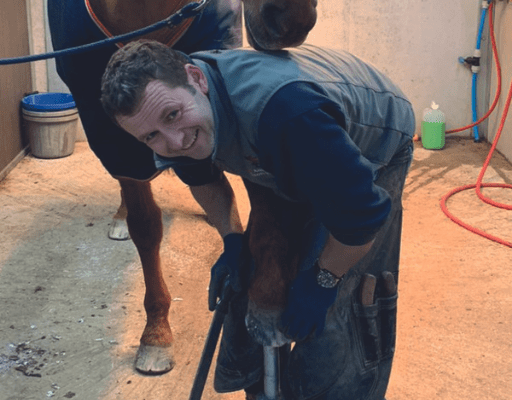 BFBA FRC appointed members
Simon Moore FWCF
Simon Moore started his farriery apprenticeship with Paul Atkins RSS in 1989 and passed the Diploma of the Worshipful Company of Farriers in 1993. After finishing his apprenticeship, he set up business in Essex where he primarily shod sport horses, having a particular interest in shoeing showjumpers. During this time Simon met Ruth and they married in 1996; they have four children. In 1998 they relocated to Cornwall for 'a slower pace of life' but farriery soon took centre stage. In 2003, he established Cornwall's first farriery practice Equine Foot Care, in partnership with Paul Martin DipWCF, concentrating mainly on training apprentices. During this time, he was directly reasonable for training six apprentices, of which four have successfully gone on to pass the AWCF exam, one of those being his son Callum. An achievement he is particularly proud of. In 2011, he passed the Associate of the Worshipful Company of Farriers and gained the Fellowship in 2016. He was appointed to the Worshipful Company of Farriers Examination Board in 2016 and continues to be an active member. He is currently the BFBA appointee on the Farriers Registration Council. He is a proud father and grandfather and spends his leisure time with his family or cycling in the Cornish countryside. He is a regular farriery tutor and clinician.