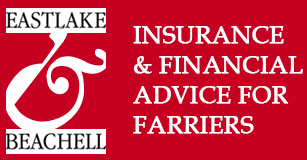 Protecting your assets
BFBA work with Eastlake & Beachell, our insurance brokers, to make sure that all aspects of our industry have the right sort of cover at an appropriate level, meeting the needs of the member and their profession. Members of the Association receive a 12.5% discount on the price of insurance.
With the ever increasing trend of private litigation, insurance costs for the small business continue to rise. A policy that falls even a little bit short on its cover could turn out to be a very costly mistake for you the policyholder.
Related policies available:
Personal accident insurance FREE with membership*
Loss or Damage to tools, equipment and stock
Damage to Buildings
Loss of Income
Goods in Transit
Employers, Public and Products Liability
Injury to horses
Engineering inspections
Home van and car Insurance
Private medical treatment insurance
Permanent Health Insurance
Permanent Health Insurance
Eastlake & Beachell Ltd have arranged a policy exclusive for farriers to protect their income in the event of incapacity from work.
Unlimited claims are available and in the event of a serious accident cover is provided for the rest of your working life.
There is a choice of deferred periods ranging from 1 day to 52 weeks before a claim can be made and the policy price is not driven by occupation which is good news for farriers who are classed as high risk and usually find this type of cover expensive.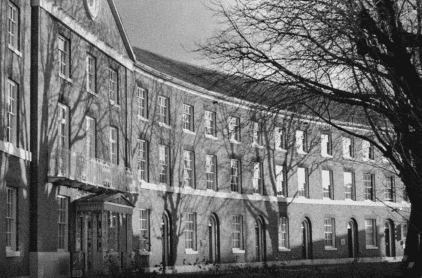 For a quotation or further information contact:
Marie Beal, Eastlake & Beachell Ltd
Address: 29 The Crescent, King Street, Leicester LE1 6RX
Telephone: 0116 204 4624
Email: postmaster@eastlakebeachell.co.uk