BFBA International Bladesmithing Competition 2023
Event date: 29th October 2023 - 29th October 2023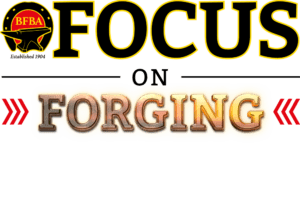 Where: Hall 2, NAEC Stoneleigh Park, Warwickshire CV8 2LH 
Held alongside BFBA Focus
In Association with Multitool Products and Central Forge.
Following the success of the Bladesmithing competition at last year's Focus, we are looking forward to this year's event.
Competitors will have 2 hours to make a Kiritsuke knife with a Wa handle from San Mai steel, which will be judged and subjected to a chop test.
CLICK HERE FOR BLADE SPECIFICATION AND COMPETITION RULES
Please contact holly@bfba.co.uk if you'd like to take part.
Results
Many congratulations!
BFBA International Bladesmithing Competition 2023
1st: Leon Bentham
2nd: Daniel Bidirel - Bucovina Forge
3rd: AJ - Sweetshop Forge
Best Handle Fit and Finish
Kirk Dexter - KD Knives
Sharpest and Best Performed Knife
AJ - Sweetshop Forge
Thank you to our sponsors