Healthcare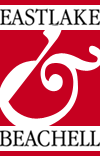 Farriery and blacksmithing is a high risk occupation and, without your health, your business will suffer.
Healthcare is something we all should have and thanks to the buying power of the BFBA membership this has brought the cost within easy reach.
This offer is exclusively available to BFBA members only and represents a very serious advantage to its membership.
Features include:
Exclusive to BFBA members
Flat rate per member irrespective of age or location
Can include wives and children, and other immediate family
Covers a wide range of common problems
Pre-existing problems automatically covered after two years.
Simplyhealth
Simplyhealth offers members private medical cover for treatment in the United Kingdom with a wide range of additional benefits. It offers 2 scales of cover at a fixed price that is not linked with age or to claims incurred. The scheme provides members with benefits covering initial private consultations, through to specialist, hospital and aftercare treatment.
Benefits
The benefits available through membership of Simplyhealth offer amazing value for money, and include the following:
| Benefits | Cover Available | Notes |
| --- | --- | --- |
| In-patient & Day-patient Treatment | | |
| Hospital Charges | Yes | At accredited hospitals |
| Consultants'/specialists' fees | Yes | Specialist appointed by us or our accredited hospitals |
| Diagnostic tests | Yes | |
| Radiotherapy/chemotherapy | No | |
| Psychiatric treatment | No | |
| Out-patient Treatment | | |
| Consultations with a consultant/specialist | Yes | |
| Diagnostic tests | Yes | |
| Physiotherapy, chiropractics and osteopathy | Yes | Specialist appointed by us up to 10 sessions per condition per year |
| Radiotherapy/chemotherapy | No | |
| Psychiatrists | No | |
| Additional Benefits | | |
| Nursing at home | No | |
| Private ambulance | No | |
| Parent accommodation when staying with a child covered by the scheme | Yes | One parent only |
| NHS cash benefit | *max £12 per night | Payable each night for a maximum of 100 nights |
* Only available with the Cashplus option. Further information is available in the Living Life brochure.
Are there any exclusions particular to Simplyhealth?
In addition to the general exclusions detailed in the Association of British Insurers (ABI) Consumer guide to Private Medical Insurance (PMI), Simplyhealth does not cover you for the following:
Cardiac and thoracic surgery, neurosurgery, maxillo-facial surgery, ophthalmology, and vascular and peripheral arterial surgery.
ln-patient:- general medicine, rheumatology, dermatology and gastroenterology
In-patient/Day-patient:- neurology and cardiology.
If you would like more information on what is not covered by Simplyhealth please refer to the Membership Terms and Conditions booklet which is available on request. Please contact Eastlake & Beachell on: 0116 2550226
Is there a maximum amount that I can claim in any one year?
Simplyhealth has only one interest, to get you healthy. Therefore, we do not apply a maximum value to your claims or private treatment. So no matter how expensive the treatment is, we will never stop your treatment until it has been completed.
Are there any additional features and benefits?
Simply health line
The SimpIyhealth line is a dedicated confidential telephone service for our members. It gives access to professional health advisers 24 hours a day, 365 days a year, and offers;
A medical advisor service providing advice and guidance on appropriate action that should be taken for various medical symptoms.
A medical information service for information about medical conditions, including useful fact sheets and suggestions on suitable self-help groups.
A counseling service for support and comfort.
Round the clock, Simplyhealth members can talk to a professional health adviser about worrying symptoms, information on diagnosed medical conditions or help with emotional problems.
Surgical Appliances
Simplyhealth pay 75% of the cost of a prescribed surgical appliance in any 2 year period. This is paid for as many different surgical appliances as you are prescribed and does not have a maximum limit applied to any claim.
Is a claims excess available?
Unlike many other schemes, SimpIyhealth has neither a compulsory nor an optional claims excess. Therefore, you will never have to worry about any hidden costs or large bills for treatment.
If you would like further information on the benefits of the scheme, please do not hesitate to contact our Simplyhealth Benefits Team on: 0116 2550226