Make Money on Hoof Boots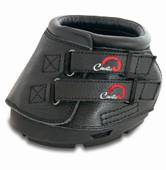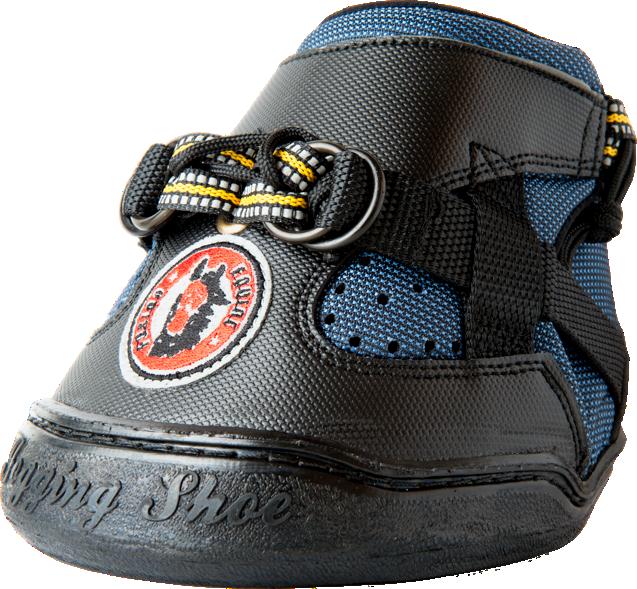 When one of your horses could benefit from a rest from shoes for a while or a client wants to try hoof boots, you can still make money and retain the business.

A special farrier price has for some time been available from Atlantic Equine on Cavallo Simple and Sport hoof boots, meaning that you can profit from the sale of the boots themselves as well as the trim and fitting.

Now, a special farrier price is also available from Atlantic Equine on the Equine Fusion hoof boots (properly known as Equine fusion Jogging Shoes). The Equine Fusion boots come in two versions – the original Ultra, designed for use on asphalt and harder surfaces, and the Performance, designed for use in mud, snow and on off-road surfaces.

Both the Ultra and the Performance have a flexible, rather than rigid, sole, which enables the boot to move in all three axes and so more closely matches the natural movement of the hoof. Equine Fusion have also brought out a dampening pad which can be fitted inside the boot for further cushioning.

The Equine Fusion boots retail at £135.00 plus VAT against the £82.50 plus VAT for the Cavallo. The farrier prices offer a significant discount off these prices.

To order, simply call Atlantic Equine on 01327 314880 and confirm that you are a farrier. For obvious reasons, the boots cannot be bought from our website at these special prices, only by telephone.
Address: Unit 5A, Low March, Daventry, Northamptonshire NN11 4SD
Tel: 01327 314880
Fax: 01327 314889
E Mail: sales@atlantic-equine.co.uk
Websites: www.atlantic-equine.co.uk and www.online-equine.co.uk