Stromsholm Apprentice Club News - Oct 2019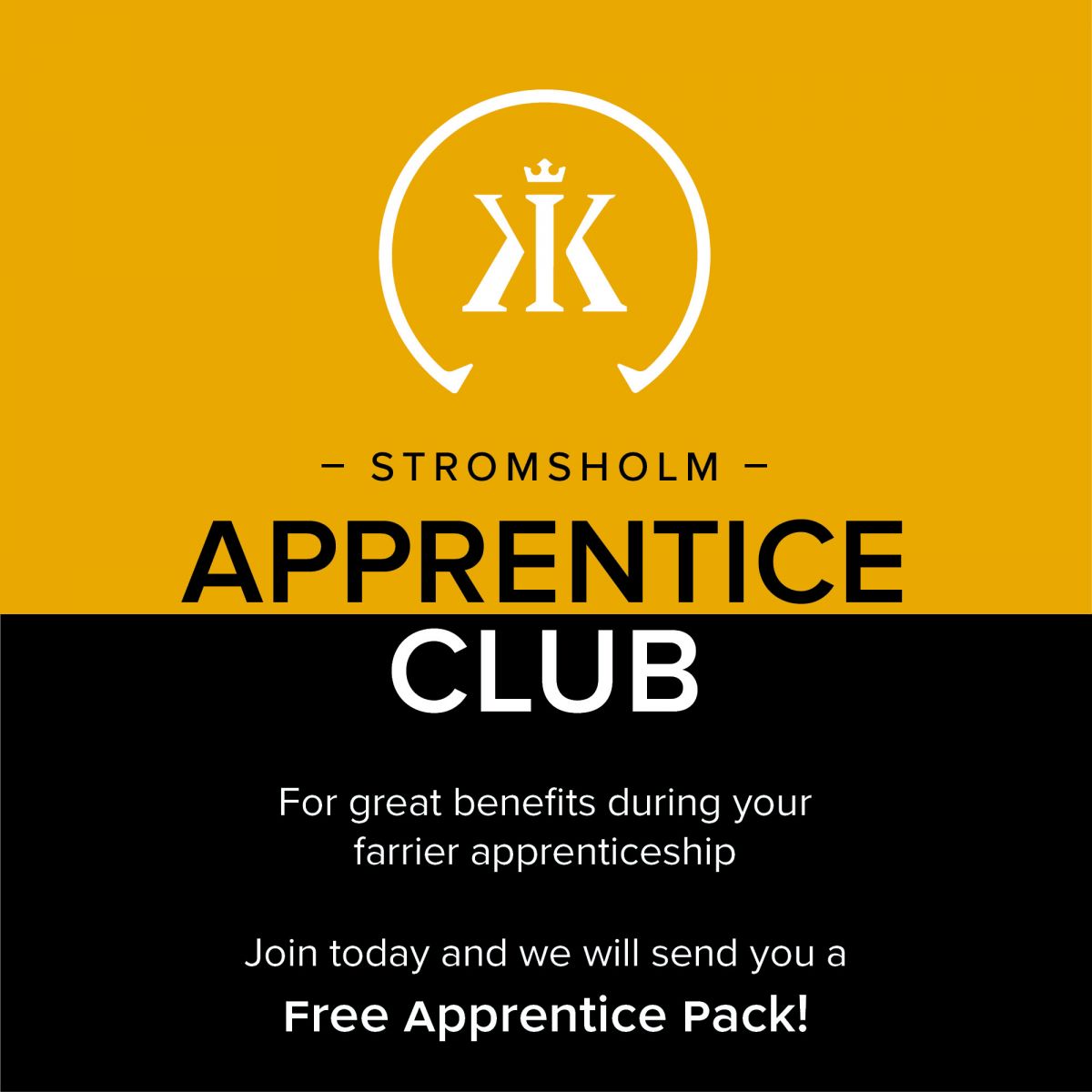 We hope that group 43L have settled into their new positions having successfully completed their first block at college. Good luck for the years ahead!
Our Apprentice Seminar took place at The Horse Trust at the beginning of September and we thank everyone that attended and our superb team of lecturers and examiners including Jay Tovey FWCF, Gary Darlow AFCL, Mark Watson FWCF, Kevin Willard FWCF and Dan Harman AWCF. The facilities at The Horse Trust are superb and we thank them for providing the venue and the horses.
The results were as follows –
1ST YEARS
1st Sol Tovey
2nd Elliott Marris
3rd Reuben Bicknell
4th Henry Chitty
2ND YEARS
1st Jordan Vaughan
2nd Tadhg Vaughan
3rd George Eastwood
4th Joe McClurg
3RD YEARS
1st Thomas Anderson
2nd Emily Hockney
3rd James Black
4th Marcus Burrows
4TH YEARS
1st Abbey Bailey
2nd Stewart Pink
3rd Paul Walker
4th Elliott Read
The Apprentice College Block Award
It is always good to receive College Block Award nominations. The apprenticeship can be a long journey and these awards highlight the commitment and effort shown by the apprentices nominated. We hope you enjoy your Stromsholm voucher and certificates!
Myerscough College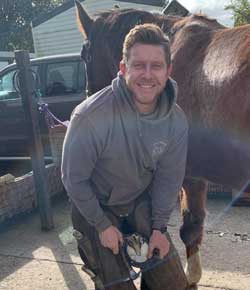 DANIEL LOWSON (40S) "consistently good in both theory and practical" (ATF Dean Mould DipWCF)
JOSHUA DENCH (43L) "has made consistent progress through block 1 with an excellent theory result at the end of the block" (ATF Nick Clarke AWCF)
Warwickshire College
SAM WEST (40L) "for his overall practical and theory standards" (ATF Mr C Powell FWCF)
LANCE ASHTON (40S) "for consistent effort and achievement throughout the block" (ATF Mr G Pickford DipWCF)
Hereford and Ludlow College
CAROLINE RAYNER (40S) "for maximum effort in over the last 7 blocks which has resulted in a massive improvement in her practical work. This award is recognition of her effort and being the most improved student of the group" (ATF J Finch DWCF)
GARETH PECKETT-JOHNSON (43L) "during block 1 Gareth has demonstrated, motivation, maturity and professionalism. This award is for consistent competence in both Knowledge, Skill and Behaviour" (ATF R Rush AWCF)
Apprentice Shoemaking League
At the time of writing the Apprentice Shoemaking League is complete up to and including the Stromsholm Apprentice Seminar. A special mention for Henry Chitty (ATF Dean Dibsdall) who has only just joined in group 43L and gained a great 4th place at the Stromsholm Apprentice Seminar. Well done Henry!
The current positions -
40S Stuart Pink (28 points), 2nd Nick Wilson (16 points)
40L Sam West (60 points MAX), 2nd Dominic Welch Jr. (38 points)
41S William Badlan (26 points), 2nd James Black (16 points)
41L Emily Hockney (42 points), 2nd Henri Allison (36 points)
42S Charlie Karl Lawson (8 points)
42L Louis Agnew (24 points), James Hardy (22 points)
43S Solomon Tovey (50 points), 2nd Huw Parry (20 points)
43L Henry Chitty (4 points)
The league is updated as results are confirmed and points have been allocated. Keep an eye on the Stromsholm Apprentice Farrier Club Facebook page (@apprenticefarrier) and the Stromsholm website for results as soon as they become available.
Points are accrued at a number of competitions across the country for apprentices gaining places in apprentice classes. See the website for a full list of competitions that qualify.
Please note you do need to be a member of the Apprentice Club to claim points in the Apprentice Shoemaking League. If your points are not on the website it may be because you are not currently a member of the Apprentice Club.
JOIN!
The Stromsholm Apprentice Farrier Club is free to join and is here throughout your apprenticeship. If you haven't received your FREE apprentice pack or confirmation of your apprentice membership complete the online form TODAY! - https://www.stromsholm.co.uk/apprentice-club-4-w.asp