Stromsholm Apprentice Club News - May 2019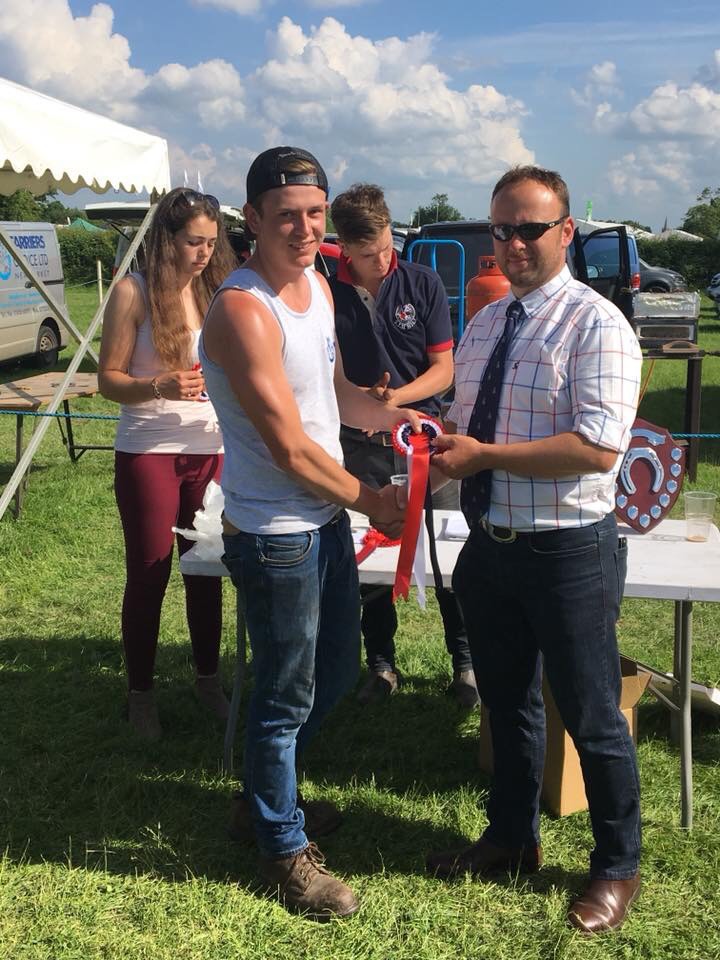 The sun is shining (as we write this!) and there are lots of farrier events across the country! We have been thinking of Group 39L who have recently attended their final college block and taken their Diploma examinations. We very much hope that the hard work has paid off and huge congratulations to those who have successfully gained their Worshipful Company of Farriers Diploma. Stromsholm can help get your farrier business off to a great start with a vast range of newly qualified packages so do get in touch with our sales team!
The Apprentice College Block Award
In recognition to those 'going the extra mile' the Apprentice College Block award has been made to -
Myerscough College
Group 43S Huw Parry (ATF Daniel Thomas) "Huw has started his apprenticeship on top form. He worked hard on both his practical and theory during the block and achieved top marks in both his end of block practical and theory assessments"
Group 41L Joel Downes- Richardson (ATF Anthony Wilson) "Joel has struggled with the theory side of his apprenticeship until now. His theory results have greatly improved and has moved to the top half of the group. He has put a lot of hard work into his revision and should be commended for his efforts."
Group 39L Edward Nicholls (ATF Russell Nicholls) "Edward is and always has been consistent with both his practical and theory work throughout his apprenticeship. Just quietly gets on with any task he is set. An excellent student who we hope will excel in his Diploma exam".
Warwickshire College
Group 42L Wayne Keeble (ATF John Benfield DipWCF) "for his outstanding result in his end of block theory" and
James Jenkins (ATF Jim Cooper DipWCF) "for his practical performance throughout the block and his end of block shoe making exam".
Group 41L Oliver Woodland (ATF G Smith DipWCF) "for his end of block practical result and excellent theory results and George Smith (ATF A Fitch DipWCF) for "an outstanding result in his end of block Anatomy and Physiology theory exam"
Hereford and Ludlow College
Group 41L Emily Hockney (ATF N Brown AWCF) "Emily had an excellent end of block theory result and has consistently delivered in practical sessions".
Group 42L Hannah Chamberlain (ATF A Bunyard AWCF) "Hannah had an excellent end of block theory result. Hannah's shoemaking is of a high consistent standard".
Group 39L Bradley Thame (ATF S Saunders DWCF) "Bradley has been nominated as the most improved student from block 6 to block 8".
We hope that you enjoy your Stromsholm voucher and certificates!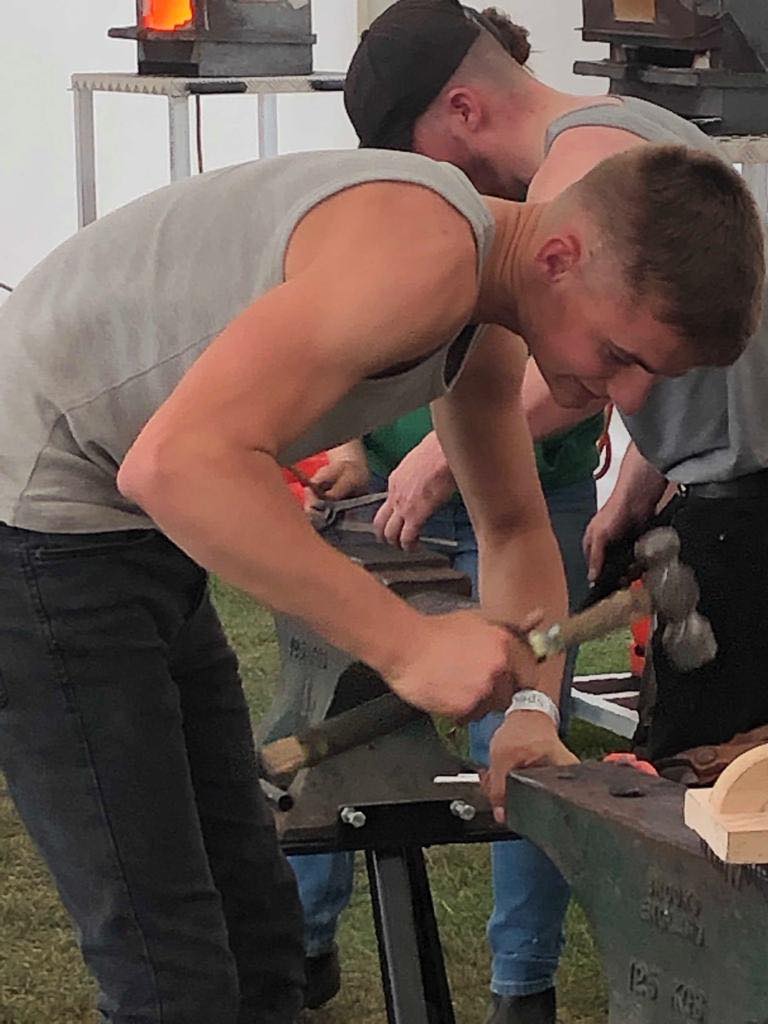 Apprentice Shoemaking League
(right Billy Wigg competing at Nottingham, top right George Smith)
After FOUR competitions (Myerscough M&A, BFBA Scotland, Nottingham and the Royal Welsh Spring Fayre) so far this year the leaders in the Apprentice Shoemaking League are as follows -
39L Joe Hosie (26 points)
40S Jarad O'Brien (14 points)
40L Sam West (50 points) (image bottom right Apprentice Champion at the Royal Welsh Spring Fayre)
41S James Black (10 points)
41L Joel Downes (16 points)
42S Charlie Lawson (8 points)
42L Aled True (10 points)
43S Huw Parry and Jake Downs (10 points each!)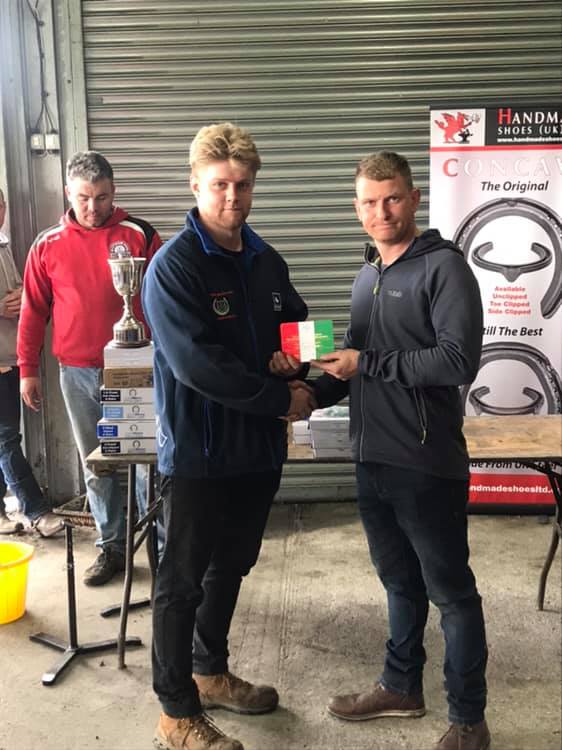 The league is updated as results are confirmed and points have been allocated. Keep an eye on the Stromsholm Apprentice Farrier Club Facebook page (@apprenticefarrier) and the Stromsholm website for results as soon as they become available!
Points are accrued at a number of competitions across the country for apprentices gaining places in apprentice classes. See the website for a full list of competitions that qualify.
Please note you do need to be a member of the Apprentice Club to claim points in the Apprentice Shoemaking League.
Stromsholm Apprentice Seminar
7TH SEPTEMBER 2019
The Stromsholm Apprentice Seminar provides an unparalleled experience for farriery apprentices. The day includes practical and theoretical expert guidance specific to your apprenticeship year.
Fourth years undergo an essential 'pre-Diploma' mock examination and 1st, 2nd and 3rd years gain shoemaking and theory knowledge and experience.
The day features a wealth of knowledge and experience delivered by highly regarded farriers.
Invited examiners for 2019: Jay Tovey FWCF, Mark Watson FWCF, and Simon Curtis PhD FWCF HonAssocRCVS.
Spaces for the 4th year apprentices live shoeing filled in record time in 2018!
The event is free, apprentices can apply by phone 01908 233909, email sales@stromsholm.co.uk, or book online at www.stromsholm.co.uk.
Venue: The Horse Trust's Home of Rest for Horses, Slad Lane, Princes Risborough, Bucks HP27 0PP
Registration starts at 8am.
JOIN!
The Stromsholm Apprentice Farrier Club is free to join and is here throughout your apprenticeship. If you haven't already done so do visit the website to do it now and claim your free goodies! https://www.stromsholm.co.uk/apprentice-club-4-w.asp