Laminaze and Electro Lytes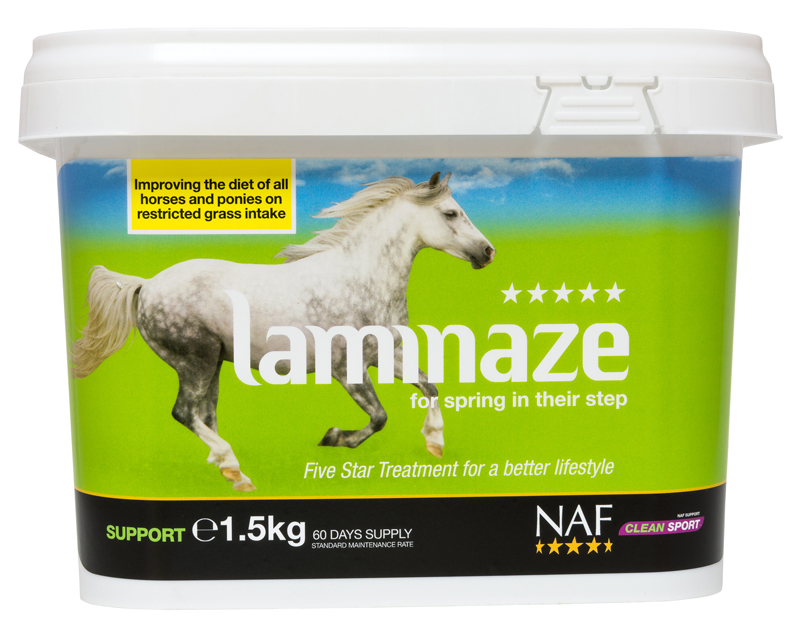 Five Star Laminaze
Horses and ponies on restricted grass intake require additional support to remain fit and healthy. Laminaze is a unique blend of over 40 ingredients combining with key gut support, bio-available sulphur and targeted nutrients, in a palatable formula to maintain hoof health and improve their diet and lifestyle. Prebiotics and live probiotics are included for their ability to a stable, healthy gut environment. Naturally sourced antioxidants are present to support the liver. Bio-available sulphur (MSM) is recommended for supporting healthy hoof growth and strong sulphur bonds within the laminae. Laminaze contains all the key nutrients for optimal dietary support, especially around the time of year when spring and autumn flushes of grass occur.
RRP from £20.99 for 375g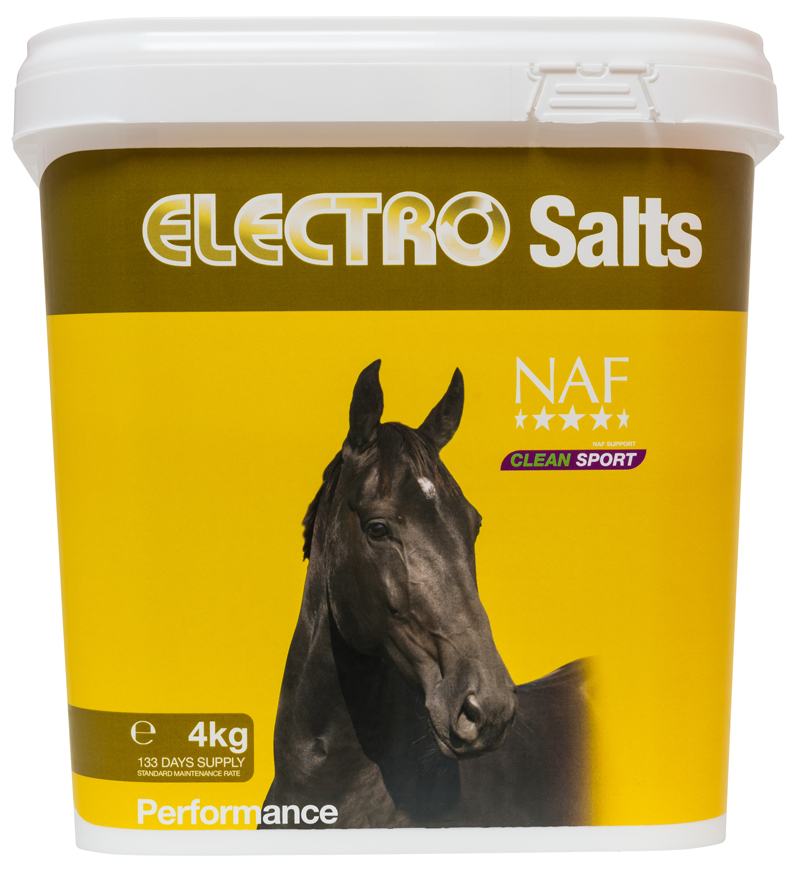 Electro Lytes
When horses work, or during hot weather, they regulate their body temperature by sweating. Sweating not only loses fluid as it evaporates, but also essential body salts, particularly sodium, potassium, calcium and magnesium. Failure to replace these body salts (known as electrolytes) can result in fatigue. Electro Lytes is an easy to use liquid designed to replace the four essential body salts which may be lost through exercise, sweating or during hot weather. Simply add to feed or dissolve in drinking water. For horses in heavy work or during periods of extreme heat, feed the more concentrated Electro Salts. Always ensure a supply of clean fresh water is readily available.
Liquid Electro Lytes RRP from £9.99 for 1 litre
Electro Salts RRP from £6.99 for 150g
For further details please call the NAF Freephone Nutritional Advice line 0800 373106 or email info@naf-uk.com . www.naf-equine.eu/uk