Stromsholm Apprentice Club News - April 2019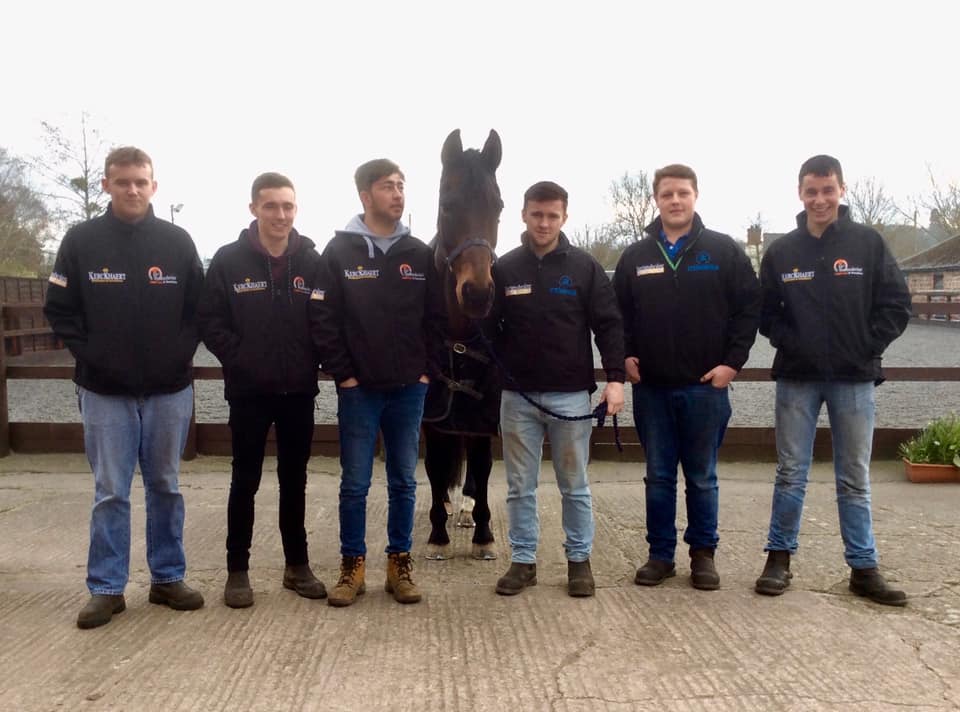 Group 43S (picture at Hereford) have hopefully now settled into life as apprentice farriers following successful completion of their first college block. It was good to see such a large number of this new group taking part in the shoemaking competition at Myerscough in early March – a great start for them! Group 39L are soon to attend college for their final block and their Diploma examinations. We wish you all the best in the coming weeks and don't forget to contact Stromsholm for the newly qualified packages to start you on your career as a qualified farrier!
The Apprentice College Block Award
The Apprentice College Block award can be made to a farriery apprentice in each college, following completion of each college block, in recognition of extra effort, most notable improvement in theory or practical or for overcoming a particular challenge. This award is presented in recognition of those 'going the extra mile'. Winners are announced on the Apprentice Farrier Club Facebook page and each winner receives a Stromsholm voucher.
We are delighted to have received the following, well-deserved nominations –
Hereford & Ludlow College
Abi Baily (40S), ATF E Cullen, for "outstanding portfolio of evidence both practical and theory evidence" and,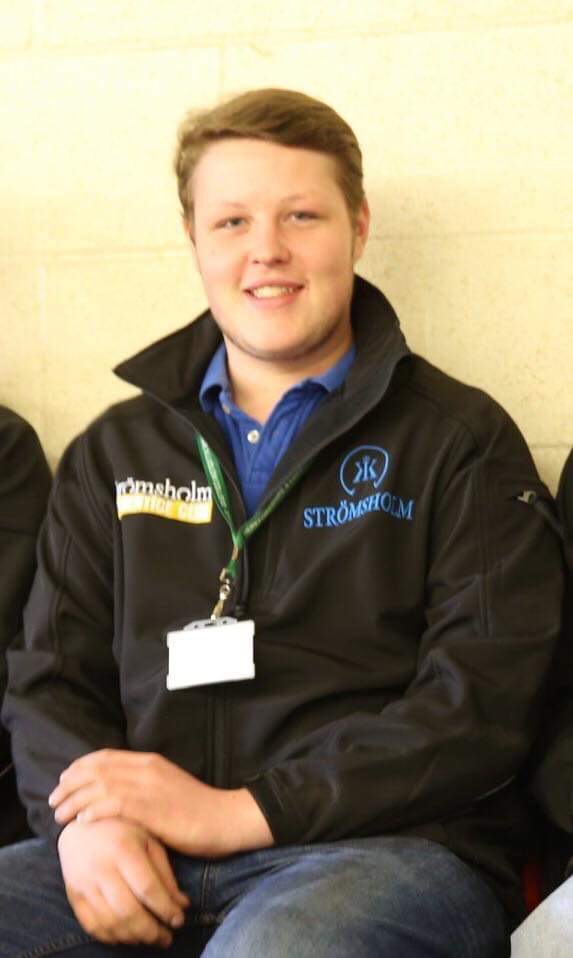 Christian Welsford (pictured right) (43S) (pictured), ATF S Taylor, for "outstanding effort in both practical and theory in block 1"
Myerscough College
40L (Block 5) Hugo Bashall (ATF Joe Whitehead AWCF). "Hugo is passionate about his farriery apprenticeship and pushes himself the extra mile to achieve the best results he can".
40S (Block 6) Craig Taylor (ATF Doug Crawford FWCF). "Craig is way ahead of his group with his portfolio and well above target for completion. He is also the top of his group with both his practical and theory."
39L (Block 7) Hannah Bain (ATF Neil Madden FWCF Class 1). "Hannah has completed her portfolio and is well on track for her Diploma exam in May. She is and has always been consistent with the high standard of work she has completed in both theory and practical subjects."
Warwickshire College
39L (Block 7) -
Joe Hosie (ATF Mr T Whittington) "for the extra effort that he has put in, to achieve top theory results in his group" and,
Oliver Gibb (ATF Mr S Griffin) "for putting a lot of time and effort in order to improve in both the practical and theory elements of his apprenticeship".
Apprentice Shoemaking League
The popular Apprentice Shoemaking League has started! At the time of writing we have one completed set of results from the Myerscough College Master & Apprentice Competition. Those achieving points at this competition are -
39L - Alex Bradbury - 6 points
40S – currently uncontested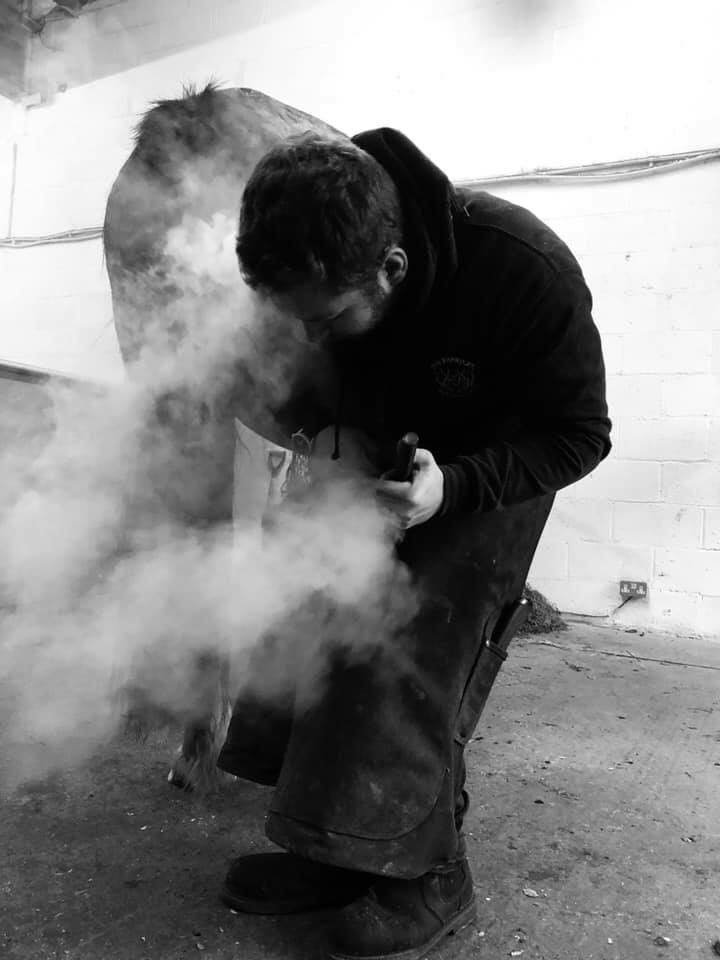 40L - Dominic Welch - 10 points (pictured bottom right)
41S – currently uncontested
41L - Joel Downes - 10 points
42S – currently uncontested
42L – currently uncontested
43S - Huw Parry - 10 points
Points will be accrued at the following competitions across the country from 1st to 6th place in apprentice shoemaking classes, finishing in October.
9th March – Myerscough Shoemaking Competition – Master & Apprentice
21st – 23rd March BFBA Scotland (replacing Ayrshire Branch Competition)
11th – 12th May Nottingham
16th – 18th May Devon
18th – 19th May Royal Welsh Spring Fayre
29th – 30th May Suffolk
29th – 30th May Stafford
29th May – 1st June Royal Bath & West
6th – 8th June South of England
14th – 16th June Royal Three Counties
19th – 20th June Lincolnshire
20th – 23rd June Royal Highland
5th – 7th July Kent
9th – 11th July Great Yorkshire
22nd -25th July Royal Welsh
25th – 26th August Edenbridge & Oxted
7th September Stromsholm Apprentice Seminar
21st – 22nd Royal County of Berkshire (Newbury) –
TBC HOSE
19th – 20th October Countryside Live
Updates will be posted on the Stromsholm Apprentice Farrier Club Facebook page (@apprenticefarrier) and the Stromsholm website. Good luck!
Please note you do need to be a member of the Apprentice Club to claim points in the Apprentice Shoemaking League.
Join!
The Stromsholm Apprentice Farrier Club is free to join and is here throughout your apprenticeship. If you haven't already done so do visit the website to do it now and claim your free goodies!