Stromsholm Apprentice Club News - Feb 2018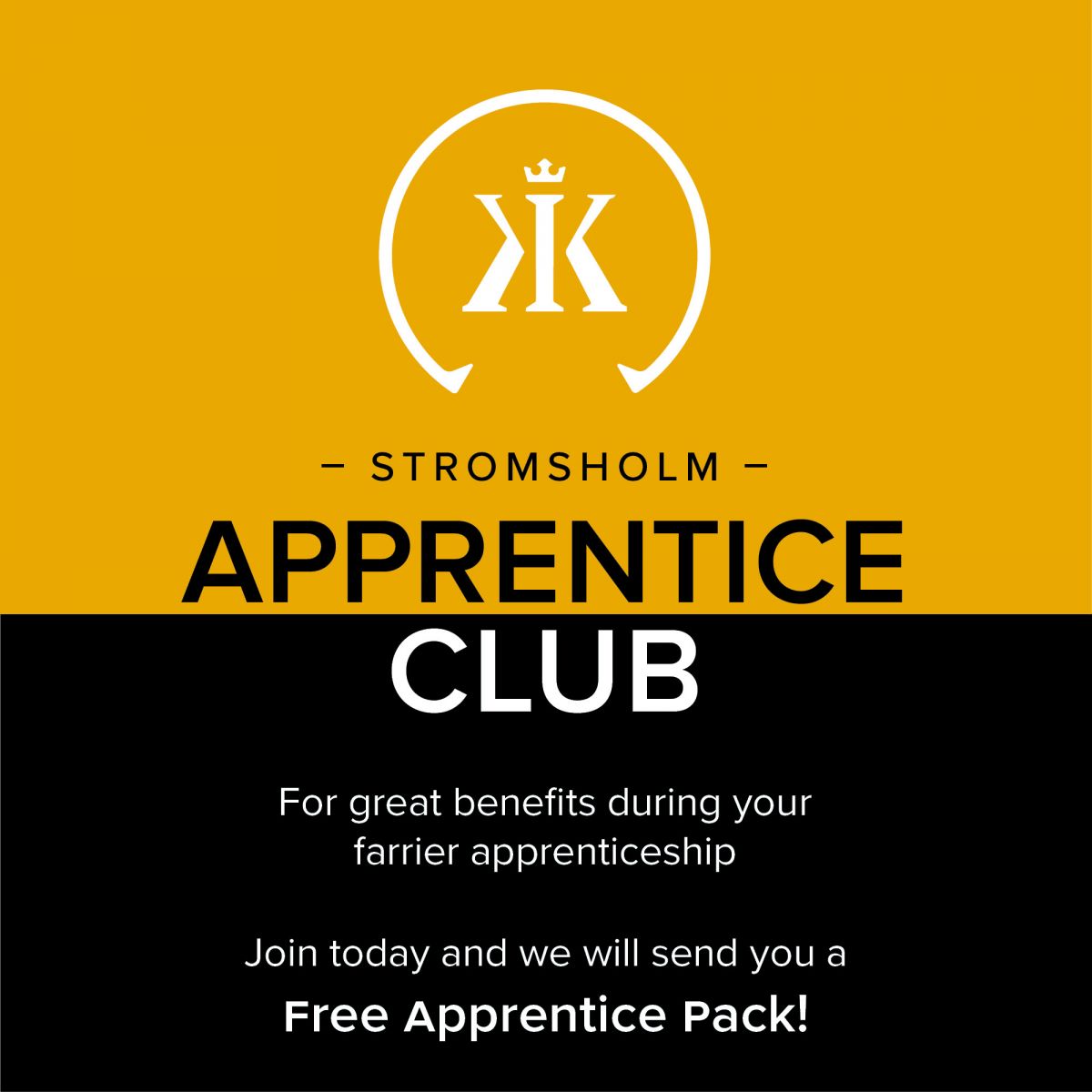 We are looking forward to welcoming college block 43S who are soon to make their first college attendance. We wish you all the best for the years ahead. You will soon meet some of our Stromsholm team during a college visit. Do keep in touch and let us know how you get on.
The Apprentice College Block Award
A nomination for the Apprentice College Block Award has been received –
CONGRATULATIONS to Lewis Cook (pictured) whose ATF is Jim Blurton. Lewis recently completed block 3 as part of apprentice group 41L at Myerscough College Farriery. Lewis has been awarded the College Block Award for "achieving a very high end of block theory grade which is matched by his practical ability. Well done Lewis keep up the good work."
The Apprentice College Block award can be made to a farriery apprentice in each college, following completion of each college block, in recognition of extra effort, most notable improvement in theory or practical or for overcoming a particular challenge. Each completed college attendance is one step closer to the Worshipful Company of Farriers Diploma and this award is presented in recognition of those 'going the extra mile'. Winners are announced on the Apprentice Farrier Club Facebook page and confirmed in Forge magazine and each winner receives a Stromsholm voucher.
Apprentice Club Monthly Prize Draw
The winner of the December Apprentice Club Prize Draw was Tom Hadley. Congratulations to you Tom.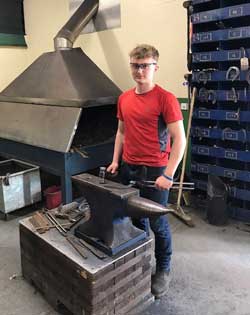 Pictured: Alistair Ross wearing his new Diamond Chaps. Alistair was the winner of the November draw.
Apprentice Shoemaking League
Our popular Apprentice Shoemaking League is about to restart! Points will be accrued at competitions across the country from 1st to 6th place in apprentice shoemaking classes, finishing in October.
The first competitions coming up are -
9th March – Myerscough Shoemaking Competition – Master & Apprentice
21st – 23rd March BFBA Scotland (replacing BFBA Ayrshire Branch Competition)
11th – 12th May Nottingham
16th – 18th May Devon
18th – 19th May Royal Welsh Spring Fayre
Keep an eye on the Apprentice Farrier Club Facebook page for updates (@apprenticefarrier) and the Stromsholm website. Good luck!
Full League tables are on the Stromsholm website.
Please note you do need to be a member of the Apprentice Club to claim points in the Apprentice Shoemaking League.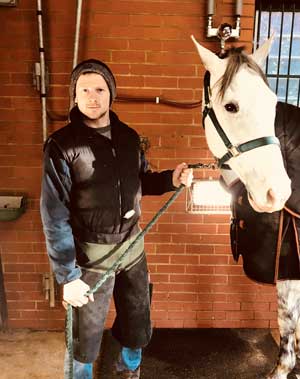 Join!
The Stromsholm Apprentice Farrier Club is free to join and is here throughout your apprenticeship. If you haven't already done so do visit the website to do it now and claim your free goodies!