Stromsholm Apprentice Club News - Dec 2018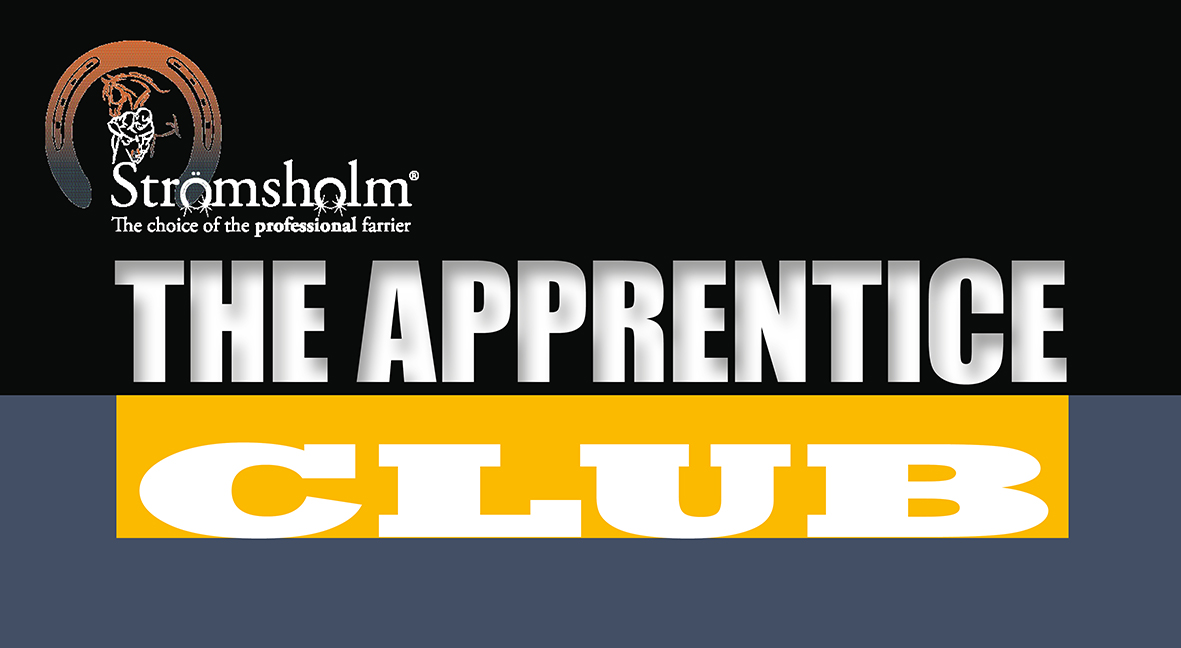 We hope that group 42L have settled into their apprenticeship well and we look forward to seeing you out at competitions throughout 2019!
Many congratulations to those in group 39S who have successfully taken their WCF Diploma examinations! Hard work pays off. Do contact the office to learn about, and to take advantages of, the amazing support we can offer you whilst setting up your business!
Just qualified? Why not apply for the BFBA Edward Martin Cultural Exchange? Stromsholm sponsors the flights for this amazing opportunity to travel and learn and there is no better time to do it!
The Apprentice College Block Award
Nominations for the Apprentice College Block Award have been received from Myerscough –
Block 7 for Group 39s: Jack Crawford, ATF Doug Crawford FWCF. "Jack had an excellent block and had improved in all areas especially theory and live horse assessments".
Block 4 for Group 41S: Tom Stott, ATF Jason Simm AWCF. "Tom had an excellent block, with top marks in both theory and practical and worked hard in all areas".
Block 2 for Group 42S: William Midwinter, ATF Michael Kiernan DipWCF. "William is the top of his group. Consistent across both theory and practical."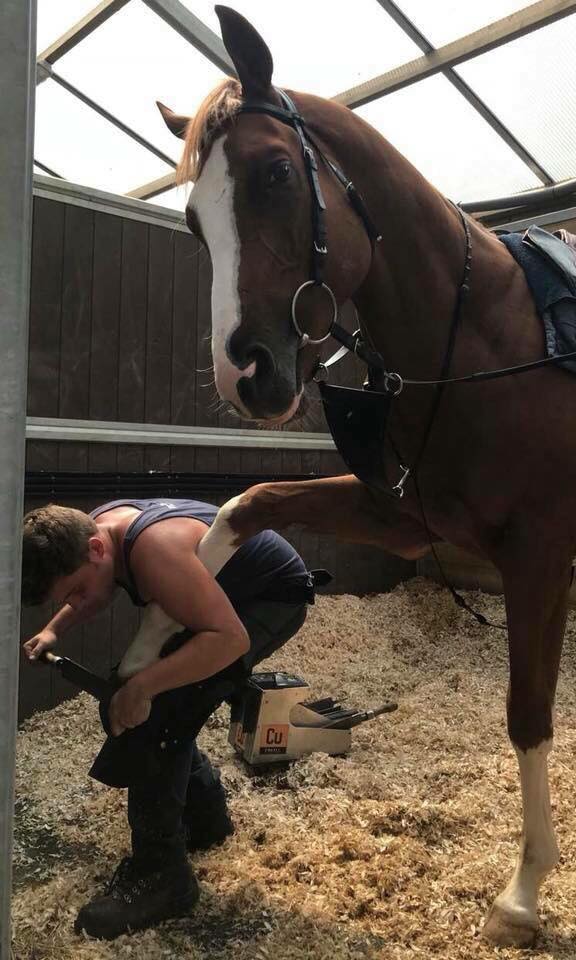 The Apprentice College Block award can be made to a farriery apprentice in each college, following completion of each college block, in recognition of extra effort, most notable improvement in theory or practical or for overcoming a particular challenge. Each completed college attendance is one step closer to the Worshipful Company of Farriers Diploma and this award is presented in recognition of those 'going the extra mile'. Winners are announced on the Apprentice Farrier Club Facebook page and confirmed in Forge magazine and each winner receives a Stromsholm voucher.
Apprentice Club Monthly Prize Draw
The winners of the monthly Apprentice Club Prize Draw are Molly Bowden (October) and Alistair Ross (November)! Congratulations to you both.
Apprentice Shoemaking League
The increasingly popular Apprentice Shoemaking League came to a close with the final competition at HOSE in October. Well done to all that took part, it was so good to see more apprentices getting involved as the year went on.
HUGE CONGRATULATIONS to the group winners –
39S – James Robinson (Hereford) ATF Andrew Dryburgh DipWCF
39L – Matt Argo (Myerscough) ATF Steven Beane FWCF
40S – Andrew Pivars (Warwickshire) ATF Haydn Price DipWCF
40L – Sam West (Warwickshire) ATF Chris Powell FWCF
41S – Pip Rowland (Warwickshire) ATF John Benfield DipWCF
41L – Marcus Telford (Myerscough) ATF Martin Payne AWCF
42S – Danny Wheeler (Warwickshire) ATF Sion Davies DipWCF, pictured above right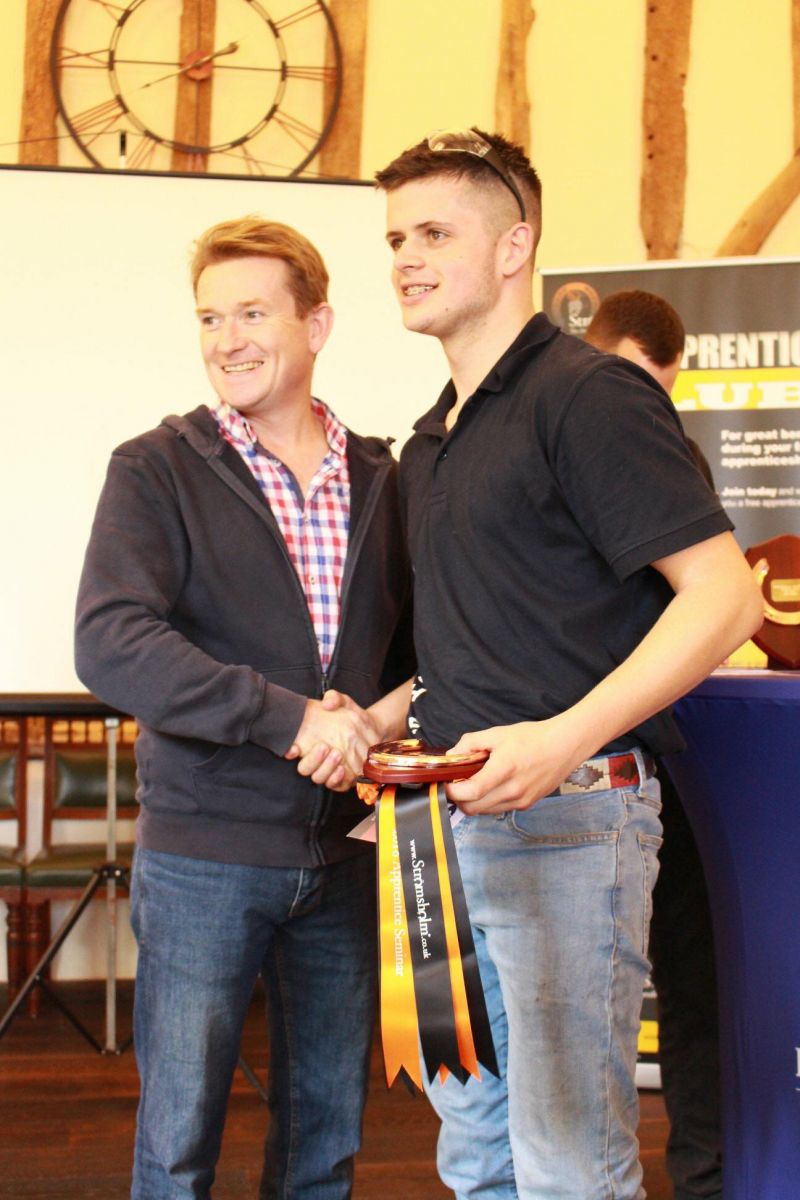 42L - George Eastwood (Hereford) ATF Glyn Trundle AWCF, pictured below right at the Stromsholm Apprentice Clinic with Mark Watson
Full League tables are on the Stromsholm website - https://www.stromsholm.co.uk/apprentice-league-35-w.asp
Competitions that qualify for the 2019 Apprentice Shoemaking League will be confirmed shortly but likely to begin with the new BFBA Scottish Branch competition to be held at the Royal Highland Showground on the 21st – 23rd March.
Please note you do need to be a member of the Apprentice Club to claim points in the Apprentice Shoemaking League.
Join!
The Stromsholm Apprentice Farrier Club is free to join and is here throughout your apprenticeship. If you haven't already done so do visit the website to do it now and claim your free goodies! (http://www.stromsholm.co.uk/apprentice-club-4-w.asp).