Knives now available @ DG Farrier Products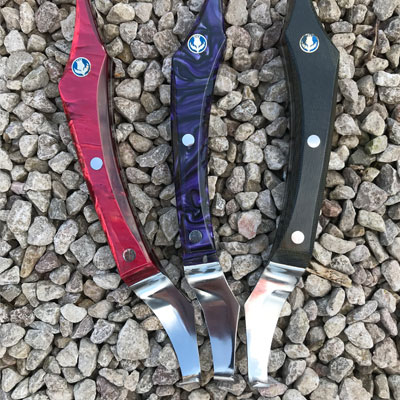 Innovative and superior left and right hand drop blade knives are now available from Derek Gardner.
These knives have been designed to be easy to work with and move seamlessly and efficiently whilst being strong, safe and durable. The streamlined blade enables greater control whilst the sleek curved handle design promotes comfort.
The exceptionally high quality grade steel blade is easy to sharpen and maintain. Available in a choice of handles for personal preference; black micarta or coloured kirinite.
Priced at £105 plus VAT and carriage, these knives are in stock now and are available on the DG Farrier Products website (www.dgfarrierproducts.co.uk), by calling Derek on 07730 898216 or by contacting one of our stockists. Loop knives will shortly be in stock and are currently available to pre-order.