Stromsholm Apprentice Club News April 2018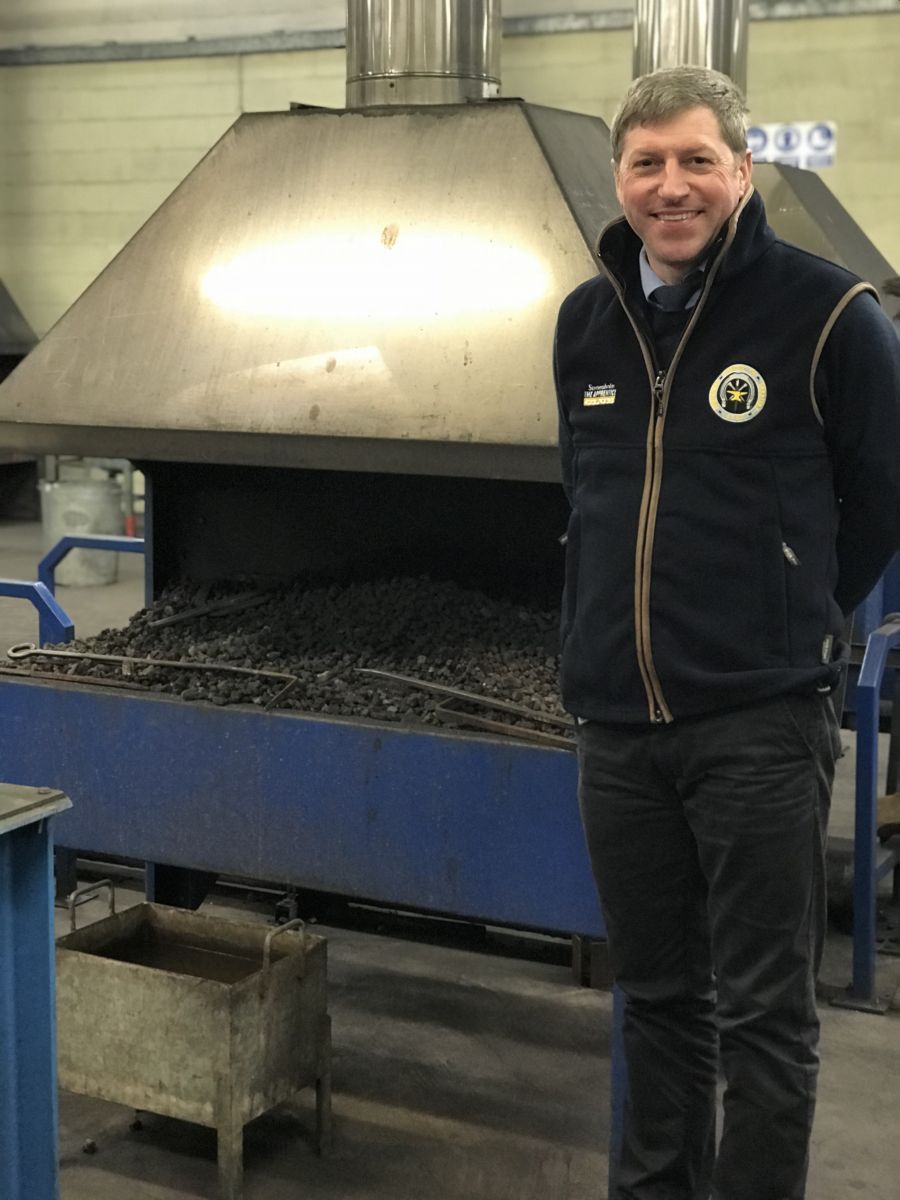 Stromsholm were delighted to be welcomed by the colleges to visit during the first block for college group 42S – we wish the new apprentices every success for the next four years and thank the colleges for their time.
During the visit the apprentices were invited to join the Stromsholm Apprentice Farrier Club – if you haven't already done so do visit the website to do it now and claim your free goodies!
The visit also provided a great opportunity to present the new branded clothing to the college lecturers. It looks great and we hope that it serves them well in their roles. Pictured Dean Bland, lecturer at Hereford & Ludlow College.
The Apprentice College Block Award
Myerscough College awarded Niall Perrett (trained by Mr P Ainley DipWCF) the Apprentice College Block Award at the end of Block 7 for Group 38L for "improving greatly and consistently since block 4 and is now well on track for his Diploma exam". Congratulations Niall.
At Warwickshire College Tadgh Vaughan (trained by Richard Spence AWCF) was acknowledged to be "Best Apprentice" overall in Group 42S, Block 1. A great start for him!
Apprentice Club Monthly Prize Draw
The winners of the monthly Apprentice Club Prize Draw is Lucy Williams (February) and Will Friston (March)! Congratulations to you both. They have won a gift voucher to spend with Stromsholm and goody bag.
Lucy is being trained by Ricky Phillipps Dip HE DipWCF and attends Myerscough College, Will is at Hereford & Ludlow College and is being trained by Tom Pears AWCF.
Apprentice Shoemaking League
The Apprentice Shoemaking League has begun with the BFBA Ayrshire Branch Competition, hosted by J & A Ferrie Farrier Supplies, on the 22nd – 24th March.
Early points in the Shoemaking League have been awarded to all those placed in the Top 6 in apprentices classes. The leader board, by college group, is as follows
Group 38L – Jack Clayton (Warwickshire)
Group 39S – James Robinson (Hereford & Ludlow)
Group 39L – Matt Argo (Myerscough)
Group 40S – (currently uncontested)
Group 40L – Sam West (Warwickshire)
Group 41S – Tom Stott (Myerscough)
Group 41L – Marcus Telford (Myerscough)
Points are accrued at competitions across the country for apprentices securing places in the top 6 in apprentice shoemaking classes. Check the website and Facebook page to see which competitions are included and who is in the lead!