RX Mirror Finish Ali Plate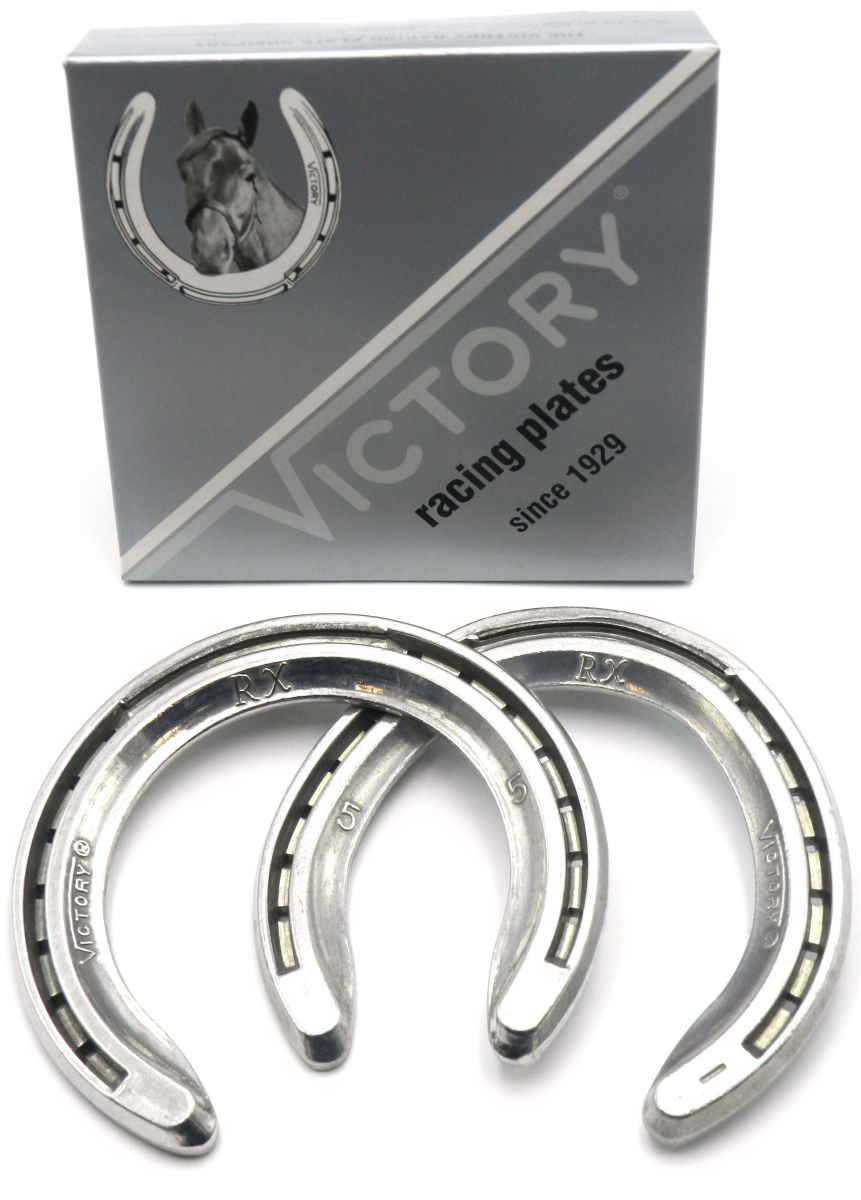 VICTORY LAUNCH RX MIRROR FINISH ALUMINIUM PLATE
The Victory Racing Plate Company has launched a new 'Mirror Finish' version of its EC Queens RX racing plate.
The RX MF offers everything that's needed in an aluminium plate - hard wear, strong clip, well-positioned, coarser nail holes, wide section, handed hinds, workability and a polished finish.
With the RX proven in top Flat and National Hunt yards over many years, this new MF version comes in sizes 4 - 8 Fronts and Hinds toe clipped. All Hind RX sizes are also available with side clips.
As an introductory promotion, Atlantic Equine Ltd, UK Distributors for the Victory Racing Plate Company, are offering these RX MF plates at a 20% discount until 31 March 2018. Normal price £6.90 per pair - Offer price: £5.50 per pair.
For a sample set, please contact Atlantic Equine on 01327 314880 or email: sales@atlantic-equine.co.uk with size required and address for delivery.