Carrera: a winning combination launched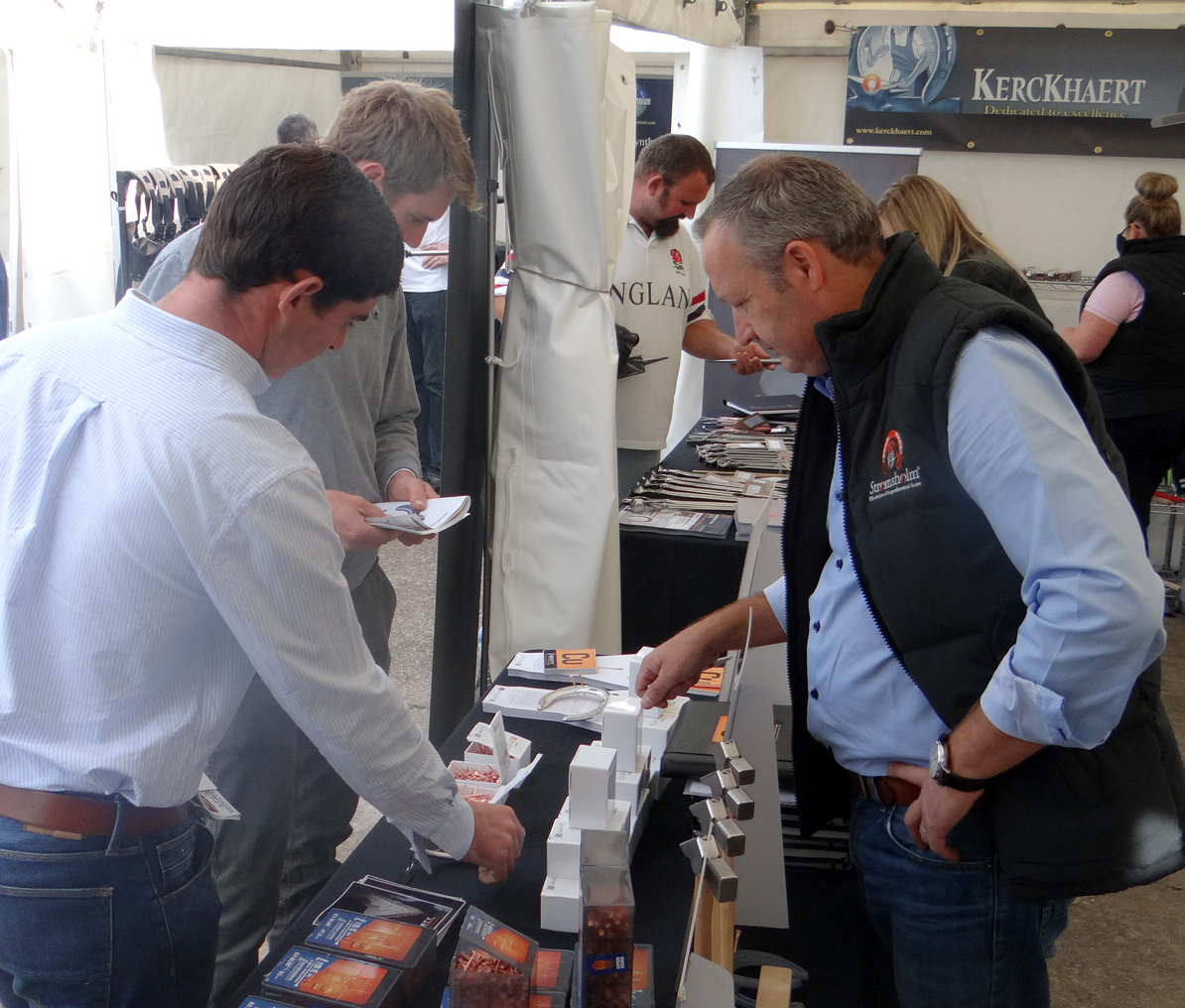 Launched in the UK at the BFBA Farrier Focus weekend, the Liberty Cu Carrera nail encompasses the health benefits of the Liberty Cu but features a unique patented neck design with a super slim shaft which fits seamlessly into Kerckhaert race plates.
Building on the success of Liberty Cu, the Carrera nail recognises the challenges faced by farriers plating racehorses with thin, damaged hoof walls. The Carrera has been designed to fit regardless of race plate size and is available in different shaft lengths for different feet. The unique neck design reduces nail movement and breakage.
Farriers viewing the nail over the course of the weekend remarked both on the attention to detail in the design and the quality with one noting that it is "the obvious choice".
The Liberty Cu quickly became established as the new standard in horseshoe nails following its assured introduction into the UK last October and evident benefits. It has been met with approval from farriers, vets and riders at all levels across the world and was particularly evident at the Olympics in Rio 2016.
Liberty Cu is manufactured by Kerckhaert and distributed throughout the UK by leading farrier supply company Stromsholm Ltd. The Carrera nail will be available to purchase at the end of October through the website – www.stromsholm.co.uk – or by contacting the Sales Team on 01908 233908.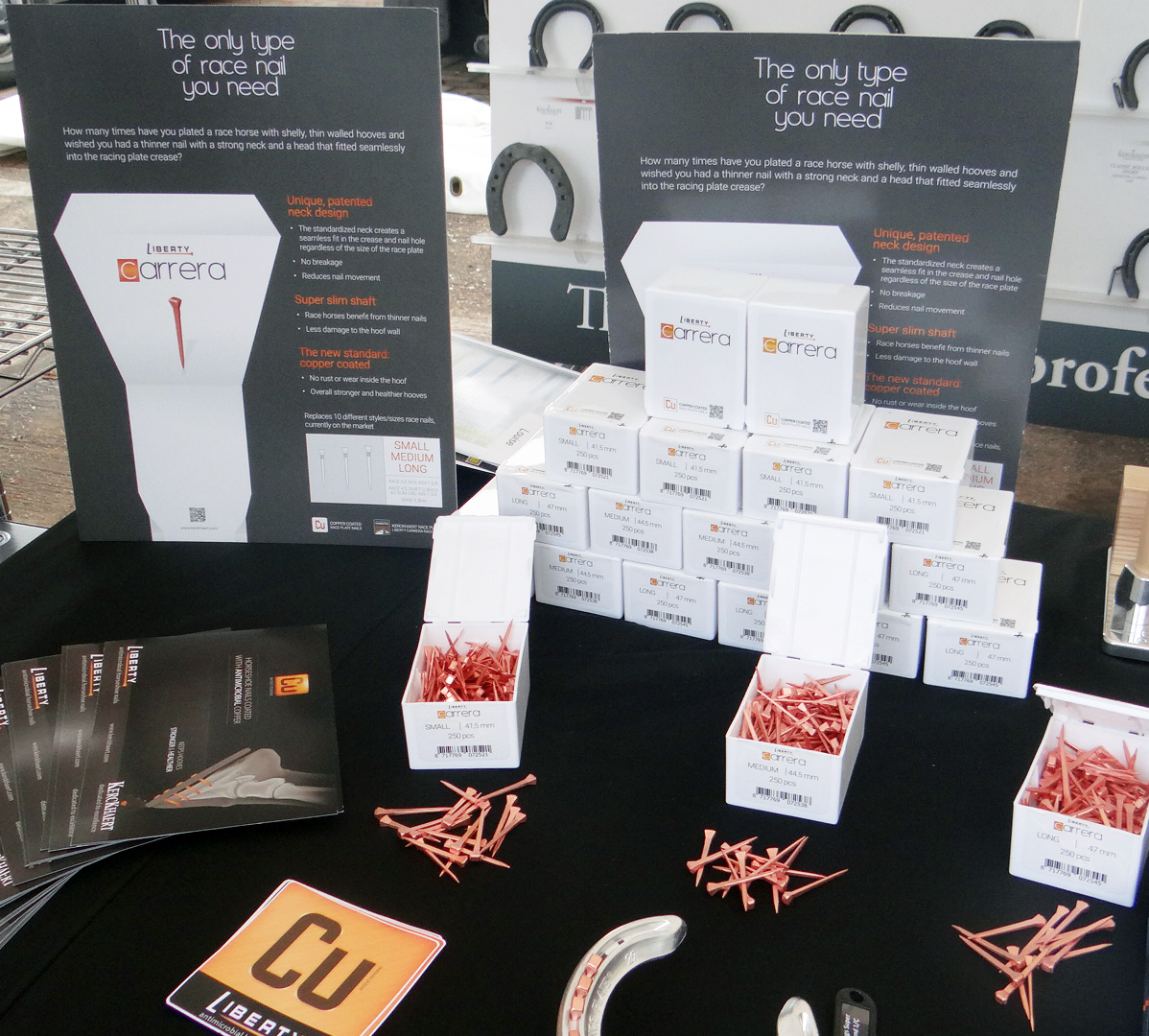 Carl Bettison, Managing Director at Stromsholm Ltd, is pleased with the positive feedback provided over the weekend. "Many farriers are seeing the benefits of the copper coated Liberty Cu and the Carrera nail continues this success whilst also acknowledging the challenges faced by many farriers in raceyards. We are very much looking forward to following their progress".