Cottam's new partnership with IV horse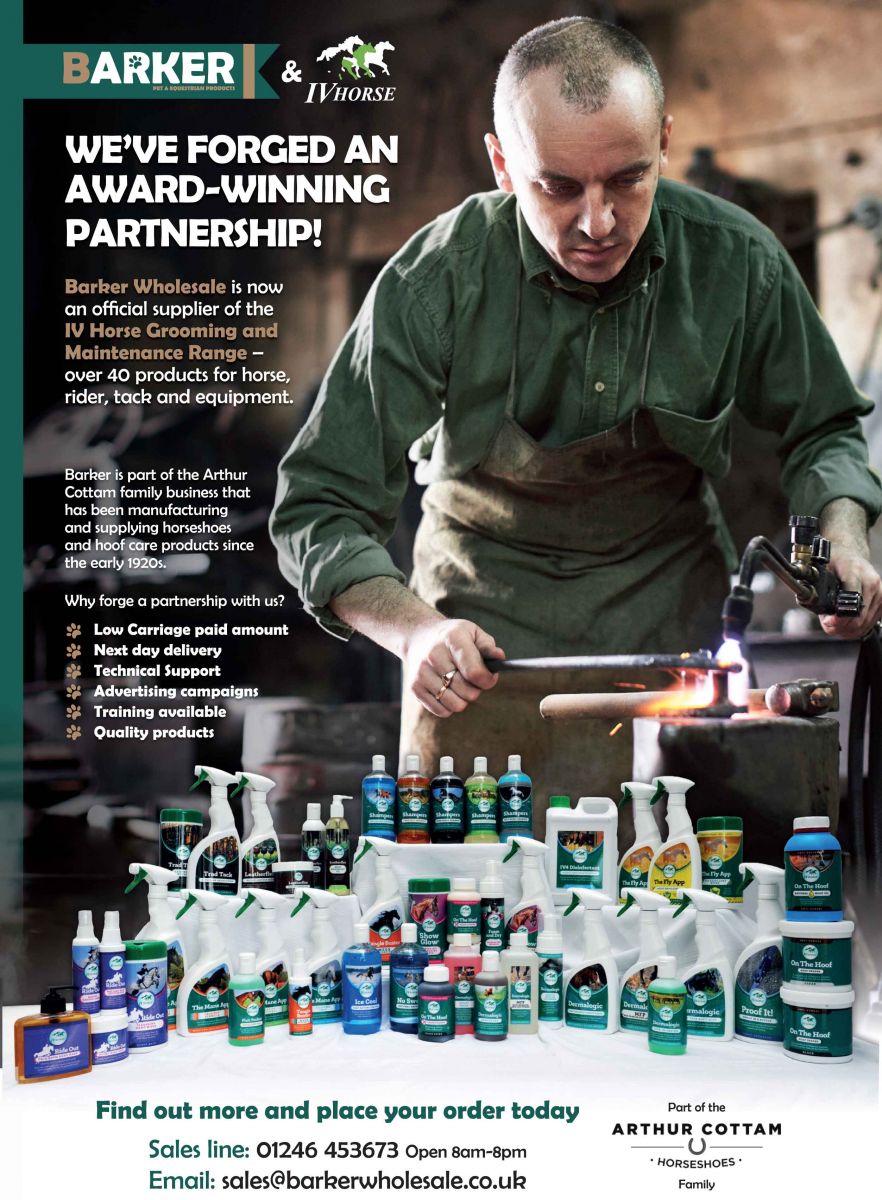 Arthur Cottam & Company, the world renowned innovator of the aluminium horseshoe, British concave and farrier supplier to the trade for over 90 years, has agreed a distribution deal with Windowbox Limited, manufacturer of the award winning IV Horse Grooming and Maintenance range.
Jack Fox, Commercial Development Manager of Arthur Cottam & Co said, "We're really excited with the prospect of working with IV Horse to distribute this exceptional range of grooming products as part of our brand new and expanded wholesale business division, Barker Pet & Equestrian. Distribution will be supported by our exceptional family orientated customer service".
John Burdon, Managing Director of Windowbox Limited, added "We're pleased to see an expansion of our ever growing customer base through this new joint venture, and are pleased to be one of the founding brands in Arthur Cottam's new Barker Pet & Equestrian Wholesale Distribution division. Early talks proved that there was a great synergy between the two companies, sharing innovation, unique award-winning products and a desire to offer customers great products and exceptional personal service".
Windowbox will continue to distribute the complete IV Horse product range directly to existing customers, whilst Barker Pet & Equestrian will be introducing IV Horse's Grooming and Maintenance range to new and existing Arthur Cottam customers.
IV Horse supplies a wide range of premium quality products – many unique – with a large consumer following and great margins for trade customers.
Barker Pet & Equestrian will operate via their experienced sales team based at Arthur Cottam & company two-acre head office site in Chesterfield, Derbyshire, and their three depots in Teignmouth, Uckfield and Ammanford. They will stock the full IV Horse range of over 40 grooming products, with new, exciting product developments to be added in the near future.
For details of this great new partnership, Barker's product range and launch promotion, contact Barker Pet & Equestrian on 01246 453673, by emailing sales@barkerswholesale.co.uk or visits the new website at www.barkerwholesale.co.uk
IV Horse can be contacted via Windowbox Limited on 01888 544261 or info@4horse.co.uk.