Researching a Family Blacksmith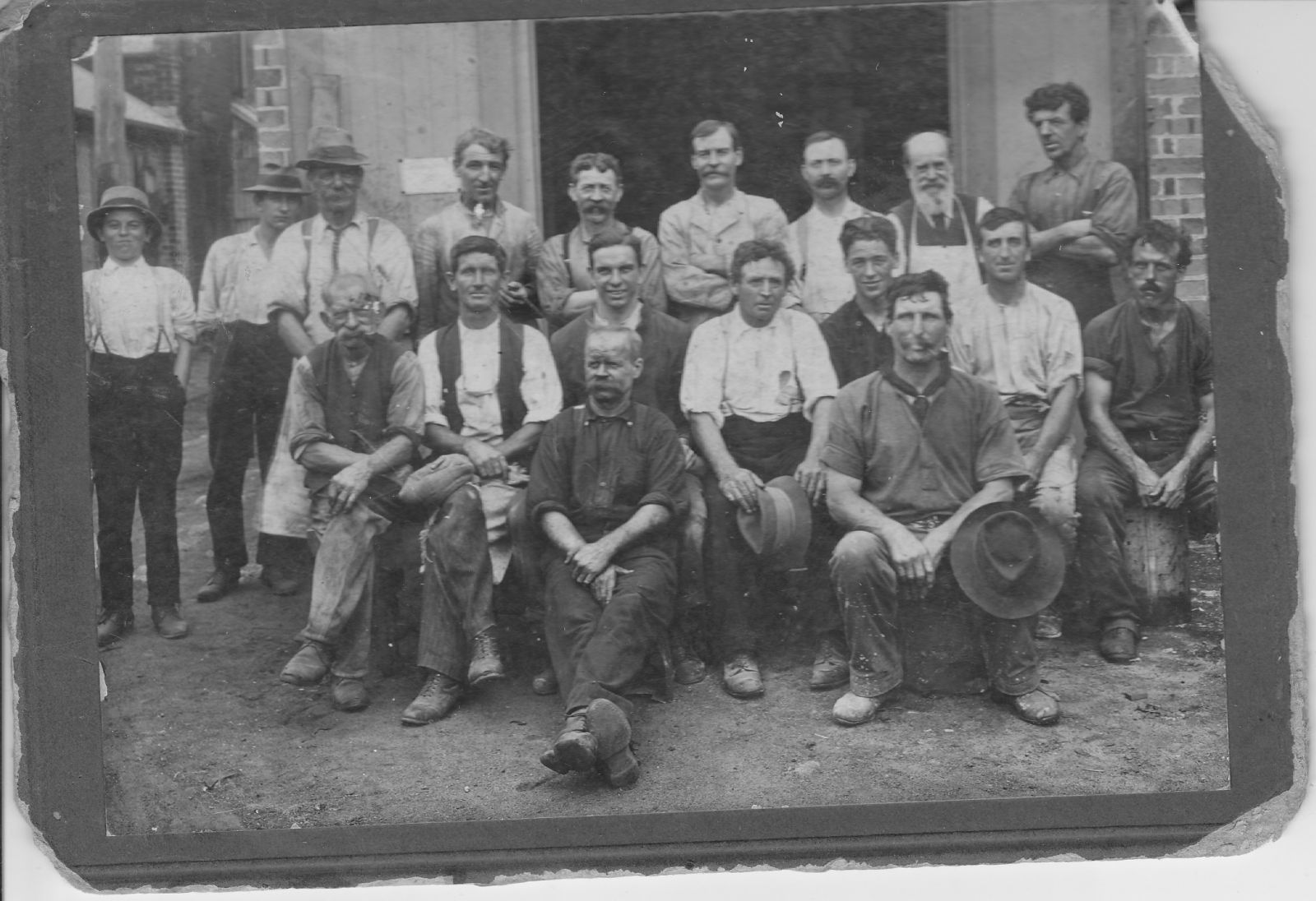 "I am writing from Australia and my Dad came from England with his parents when he was 3 years old in 1911.
I have been researching my Moss side of the family and my great grandfather Samuel Moss was a Blacksmith by trade. He was born in Dudley, Staffordshire in 1838 and I have been told by Family Members in England that my great grandfather Samuel built the Iron Fence around Berrington Hall in Leominster. I have been unable to prove this story.
My Grandfather lived with his parents in Broad St, Leominster and I wrote to the Museum in Leominster trying to get information about Berrington Hall.
The volunteers there were more than helpful to me as they were able to tell me that where my Great grandfather lived in Broad Street, it use to be a saw mill. They sent me an old photograph which had me so excited as I have been there and knew what I was looking at. He also informed me that house over the road had a blacksmith's hearth there and my great grandfather would have owned and worked there. I was also given a photograph of what is left of it and that it dated back to the 14th Century. In Australia we do not have anything as old as that type of building, so this news and seeing a photograph of the building was mind blowing to me. How I wish I had the money to go and view it for myself.
My friend's husband is a blacksmith here and they told me that there must be a register or organisation in England where a record of all Blacksmiths would be held and it has me curious if any such record would be kept going back to the 1800's. If this does exists, would anyone be able to tell me where I can get in contact with these people and see if I can get any information on my Great Grandfather Samuel.
I am attaching a photograph which I have no idea where it has been taken, but it would be somewhere in England. I am hoping maybe a Blacksmith's place. My Grandfather Alfred Moss ( Fred) is the man in the last row and the 3rd man from your right.
It would be my wildest dream if someone could recognise someone in this photo, but then I am expecting too much.
Can anyone help me with finding a register or something that would keep a record of Blacksmith's round 1850's onwards?
Any help would be so much appreciated.
Christine (Moss)" - email 44mozzie@gmail.com