Best Shod at the Crabbie's Grand National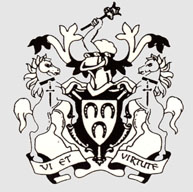 The Worshipful Company of Farriers is delighted to confirm its involvement with the world-famous Crabbie's Grand National Festival (April 7-9) at Aintree Racecourse in 2016. For the first time in the history of both the Company and UK racing, it will be presenting three of its prestigious Best Shod Horse awards for horses that run in the three races run over the Grand National course, the Crabbie's Fox Hunters' Chase run on the Thursday, the Crabbie's Topham Chase run on the Friday and Saturday's Crabbie's Grand National Chase.
The Farriers Company, which is numbered 55 in the register of City of London Livery Companies, retains a worldwide reputation for promoting the standards of the craft of farriery. It oversees the training and examinations of farriers and their continuing development, and is the awarding body for professional qualifications. It is also the Company for veterinary surgeons and attracts a wide range of Liverymen from the City and all aspects of equestrian and country life. It was one of the first companies to have a Lady Master (HRH The Princess Royal in 1984-85).
The Best Shod Horse awards are presented at a wide range of events and shows all over the United Kingdom. The awards are judged during the course of a class by farriers on the Company's list of approved judges and certificates are given both to the owner and the farrier of the winning horse. The awards are part of the public face of the Company and are often held at events where shoeing and forging competitions also take place.
The Company and Aintree Executive have appointed Jim Blurton AWCF to judge the competition. Jim Blurton is a winner of the World Shoeing Championships held at the Calgary Stampede.

Current Master of the Farriers Company, Guy Hurst, himself a keen racegoer, is delighted with the broadening of this established award: "I am thrilled that in its 660th year the Company's prestigious Best Shod Horse award will for the first time be presented at a race meeting. That it is at one of the world's most famous venues and festivals is an added bonus. The Company is proud to acknowledge the skill required in the preparation of the foot for correct shoeing using racing plates. The judge on the day will be mindful of this requirement, as correct shoeing for purpose is at the heart of this award.

"The welfare of the horse is the overriding principle of the Company and I very much welcome this joint initiative between the Company, The Jockey Club and Aintree Racecourse in promoting this worthwhile cause as we all share this common purpose."