Acquisition of Forge & Farrier by the BFBA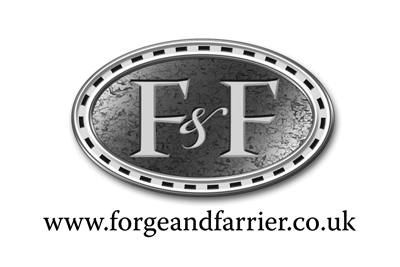 We are delighted to confirm that the British Farriers and Blacksmiths Association (BFBA) has acquired Forge & Farrier.
Forge & Farrier was launched in 2007 to provide an 'online information resource' for farriers and has grown substantially to be an internationally recognised brand with thousands of visitors each month from across the globe. Owned by Claire Brown, Forge & Farrier currently hosts the BFBA website within its own pages.
Claire has been responsible for pr and marketing in a freelance capacity at the BFBA since July 2019. As the BFBA continue to evolve and expand their presence both off and online, the acquisition of Forge & Farrier provides an established online presence from which to create new and exciting opportunities.
During the coming weeks the BFBA pages within the current Forge & Farrier website will be brought to the forefront whilst maintaining the content and features that Forge & Farrier is well known and respected for. There will be some new additions too!
Claire confirmed "this is an exciting time for the BFBA and myself. I have thoroughly enjoyed running Forge & Farrier for the last 13 years and I am delighted it will continue to thrive as an asset to farriers and blacksmiths both in the UK and abroad. I would like to take this opportunity to thank the incredibly loyal advertisers for their continued support over the last 13 years".
Huw Dyer, President of the BFBA, said "this is a great opportunity for the BFBA and we are excited about the next step. Together we have lots of ideas and we look forward to launching them in due course."
Huw Dyer, President of BFBA
Claire Brown, Forge PR & Marketing