Articles by Forge & Farrier
Henrik Berger, AWCF, and THAT Shoe Board

Claire Brown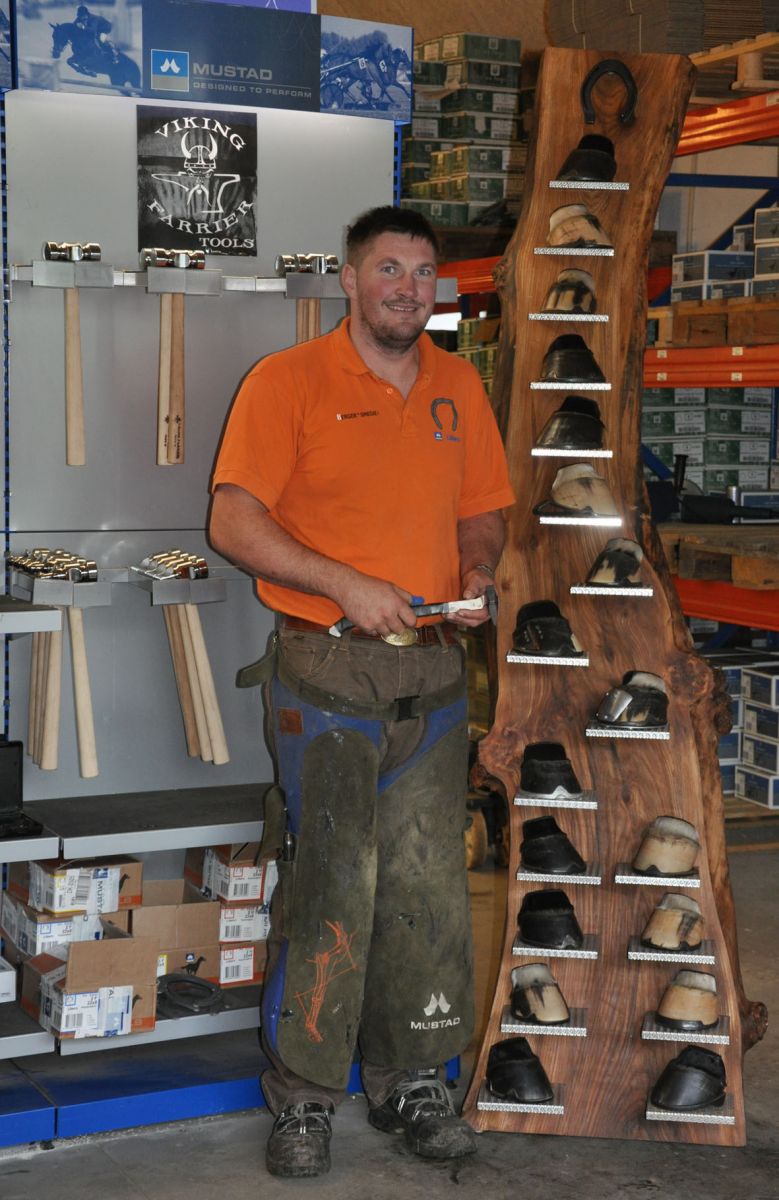 A while ago we congratulated a small group of successful candidates who had sat, and passed, the highly regarded Associate Examination from the Worshipful Company of Farriers. A picture soon circulated on mobile phones of a particularly 'special' shoe board. Having now seen many a 'spanking specimen' I did wonder what could be so special about THAT board. I tracked down Henrik Berger to find out who, what and why…
Henrik served his apprenticeship 11 years ago in Denmark and qualified two years later. Son of a fabricator and from a farming orientated family, farriery seemed a perfect career and it felt natural to be with horses. His Grandfather drove horses and Henrik had followed in his footsteps with a team of Clydesdales. He also has three Danish Warmblood broodmares.
A working farrier, 'Bergers Smedie' was established eight years ago. Serving the farrier industry in the form of a comprehensive farrier supply company, in addition to manufacturing his own range of 'Viking' tools, education is of paramount importance to both Henrik and the business. He wanted to be proactive in developing and educating himself and others. Bergers Smedie employs seven qualified farriers that are out on the road each day.
Citing being able to help a horse, enabling it to have a better life and "making a difference" as being a high point of being a farrier, Henrik declares "stupid customers" and their inability to take horses seriously as a low point. He acknowledges being open-minded and developing every day as being important.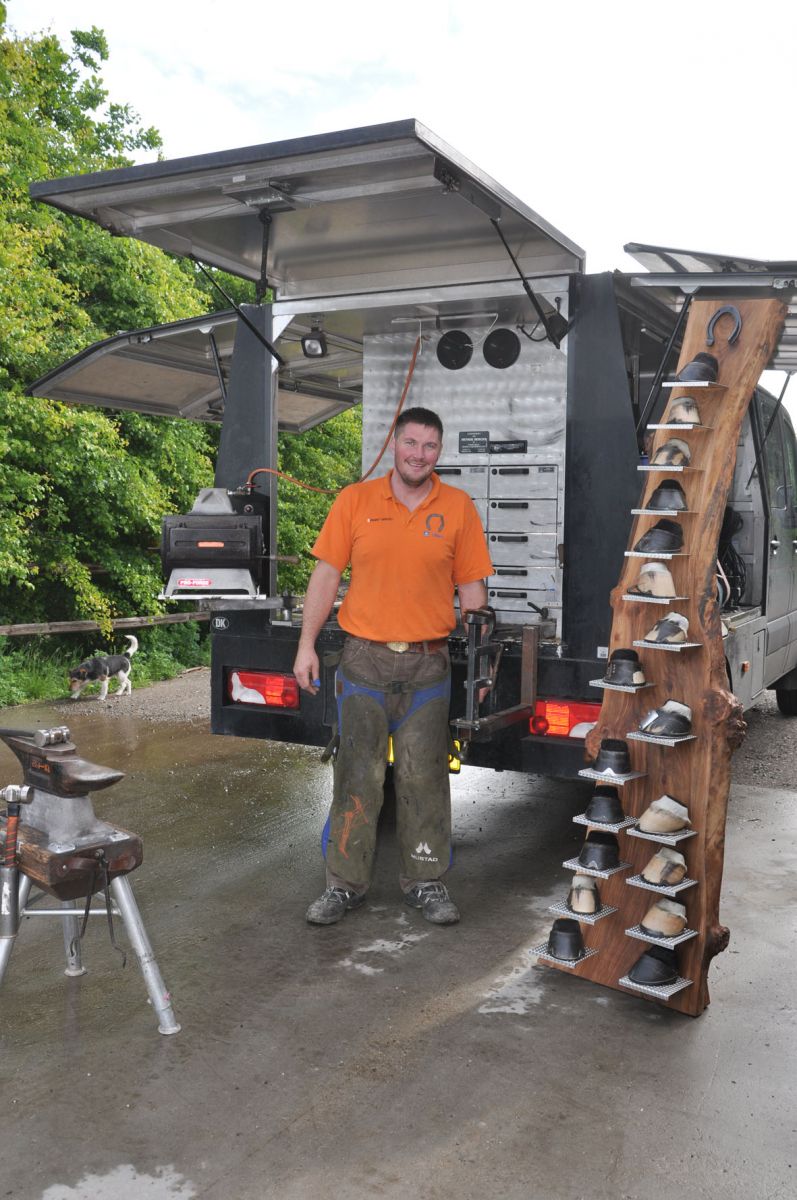 Many well-known figures within the industry have inspired Henrik and from whom he has learnt a lot from. Allan Ferrie has done a lot for him and acted as a mentor in addition to many of the competition farriers – Billy Crothers, Richard Ellis and Jim Blurton to name but a few.
Henrik took the Associate Examination in one stage. Whilst finding the exam hard he was able to stay focused on himself and believe in his own abilities. There are different solutions to treat one problem. Being able to work with vets you know and building up rapport with them was a particular highlight of the process.
THE BOARD. 18 dried out feet chosen from 100. Henrik chose shoes for each foot with the intention of showing what he would like to see in everyday shoeing. When practising he only allowed himself two attempts at making a shoe to fit the foot. The feet, and their shoes, are mounted on a rather large piece of wood, each foot stands on an individual plate with magnets for the shoe to attach. Needless to say the Board is on display!
Stating further learning, becoming a better farrier, more competitions and testing himself as main focuses for the future, Henrik's advice to younger farriers would be to see what possibilities are open to you and to learn from as many experiences as you can – even if you fail or pass. You "need to want it and set it as your goal". More specifically the WCF Fellowship and the World Championship Blacksmiths Competition at the Calgary Stampede are next on the agenda!
Since speaking Henrik achieved a 6thin the World Championships at Calgary this year. Congratulations.