BFBA Lead Spreaders Clay Shoot
Date: 25th September 2021
Farriers, apprentices, blacksmiths, friends and family are warmly invited! Gather your team and come and enjoy a fun day out!
To be held at Honesberie Shooting School
Teams of 5
Fibre wad cartridges (can be purchased on the day)
Meet at 10am at Honesberie Shooting, Hill Farm, Watergall, Southam , Warwickshire, CV47 2XP.
75 bird sporting plus 100 bird team flush
Tea and coffee
Burger and beer at the club house at the end
£337.50 per team (£67.50 per person)
Profits will be donated to The Farriers Foundation
Book online or call 024 76 696595.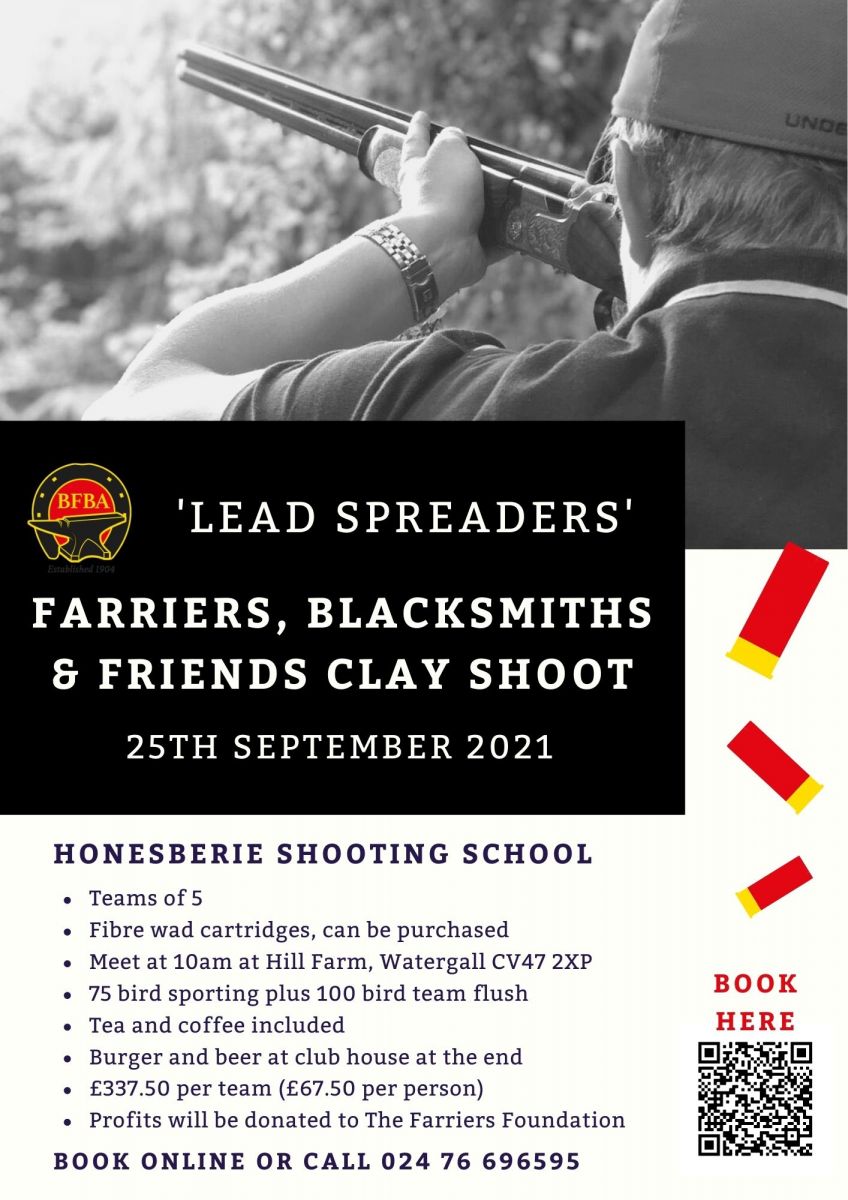 Go back to the previous page
Upcoming Events
18th October 2021 - 5th November 2021
Hereford College 45S Block 2
30th October 2021 - 31st October 2021
30th October 2021 - 31st October 2021
8th November 2021 - 26th November 2021
Warwickshire College Block 42S Diploma
8th November 2021 - 12th November 2021
8th November 2021 - 26th November 2021
Hereford College 42S Block 8