Equine Arthritis: POSTPONED
Date: 20th March 2020 - 21st March 2020
Equine Arthritis: Diagnosis and New Technology was conceived to bring together not only the treating veterinary surgeons, but also those front line professionals most likely to have that vital first encounter with patient and owner. It will also provide valuable CPD for vets, practitioners and paraprofessionals working with equine arthritis.
To be held at Crockstead Farm Hotel, Eastbourne Road, Halland, BN8 6PT
For further information and to book tickets at a special discounted rate for farriers.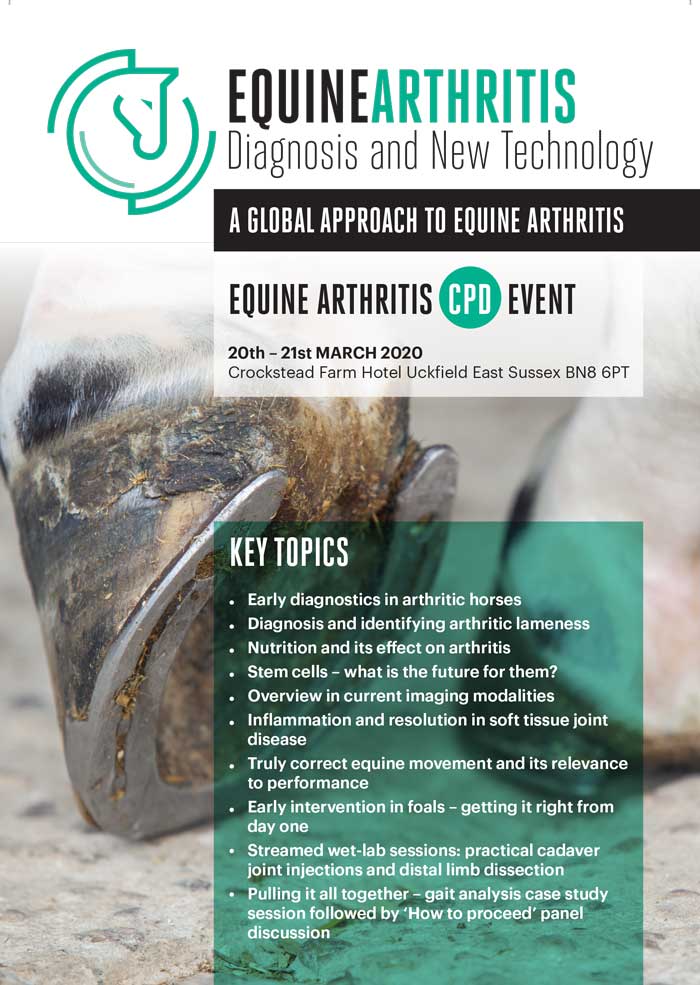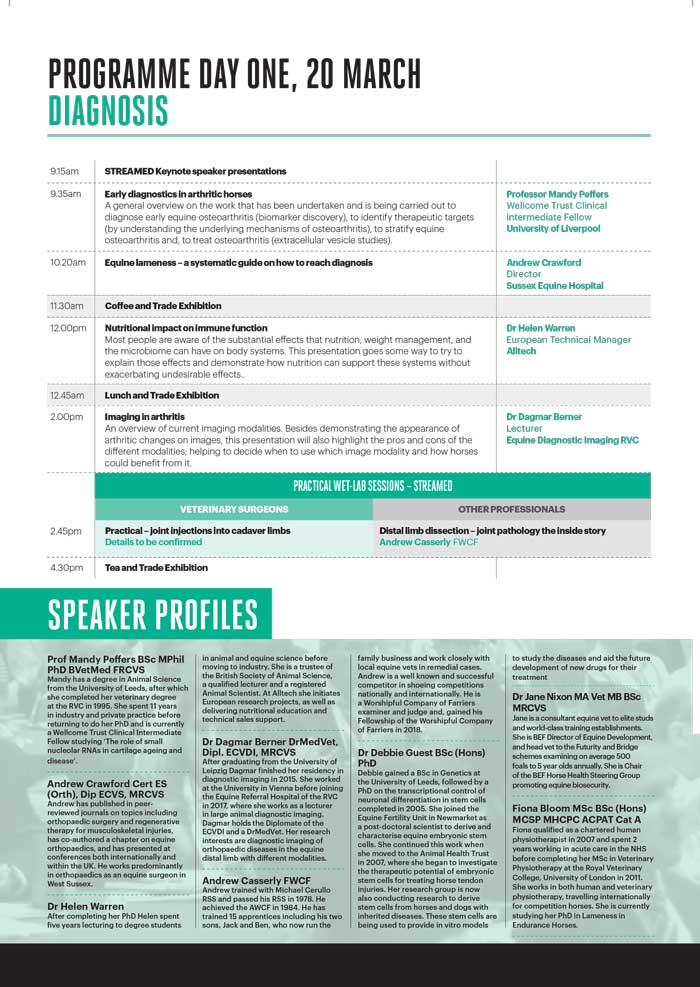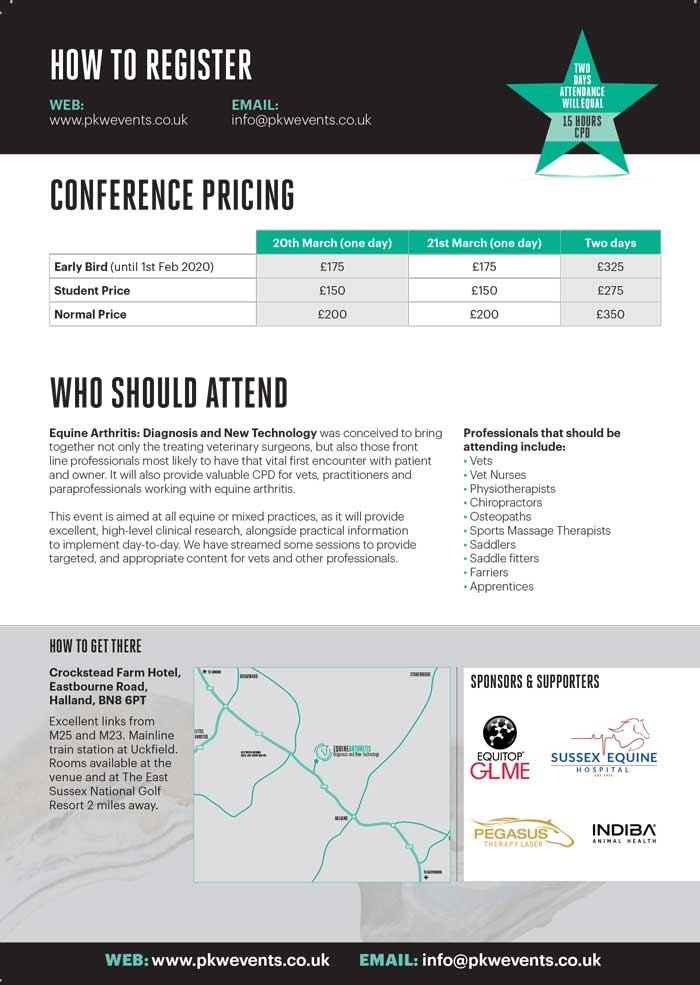 Go back to the previous page
Upcoming Events
18th August 2020 - 20th August 2020
Pembrokeshire County Show - CANCELLED
22nd August 2020
28th August 2020 - 30th August 2020
Devon County Show - CANCELLED
29th August 2020
5th September 2020
Moreton Show - CANCELLED
7th September 2020 - 25th September 2020
Myerscough College Block 44L