Stromsholm Apprentice Seminar
Date: 7th September 2019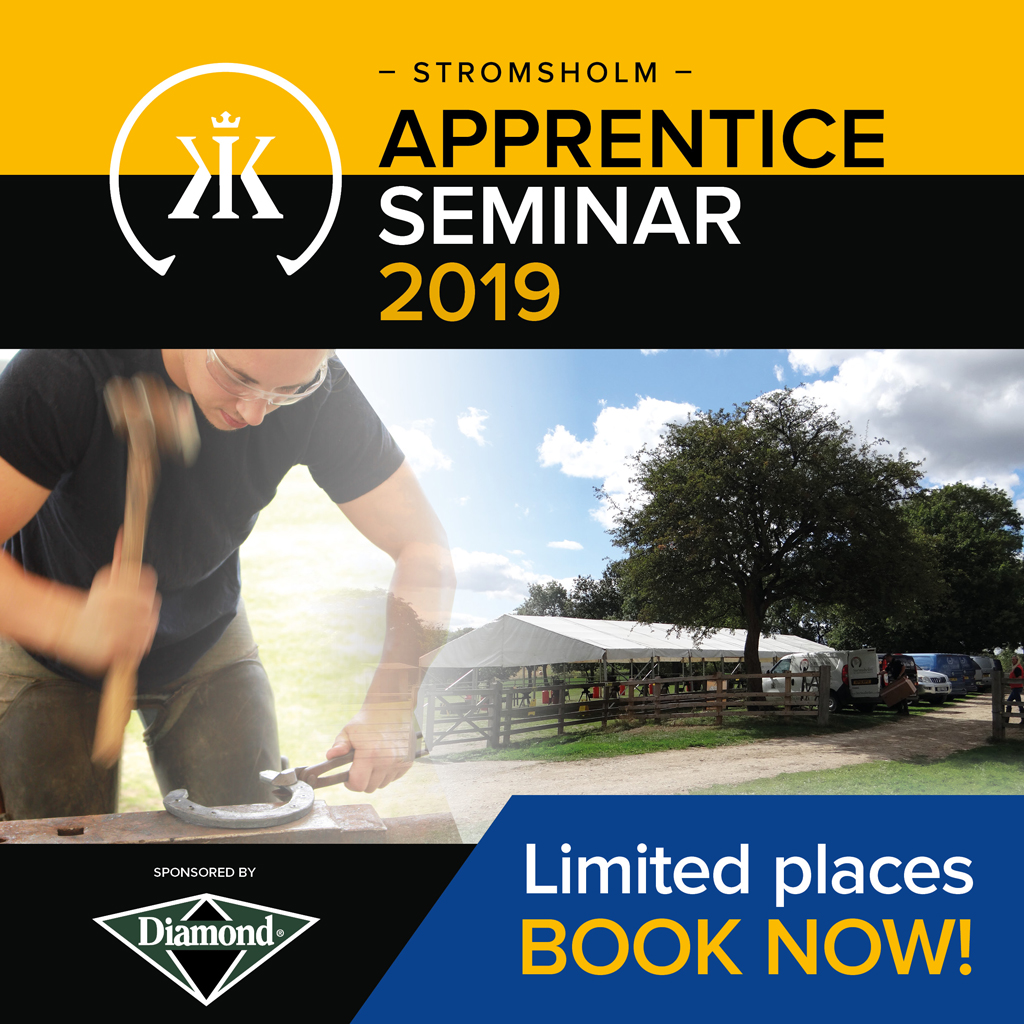 The Stromsholm Apprentice Seminar provides an unparalleled experience for farriery apprentices. The day includes practical and theoretical expert guidance specific to your apprenticeship year. Fourth years undergo an essential 'pre-Diploma' mock examination and 1st, 2nd and 3rd years gain shoemaking and theory knowledge and experience.
The day features a wealth of knowledge and experience delivered by highly regarded farriers.
Invited examiners for 2019: Jay Tovey FWCF, Mark Watson FWCF, and Simon Curtis PhD, FWCF, HonAssocRCVS
Spaces for the 4th year apprentices live shoeing filled in record time in 2018.
The event is free, apprentices can apply by phone 01908 233909, email sales@stromsholm.co.uk, or www.stromsholm.co.uk.
Venue: The Horse Trust's Home of Rest for Horses, Slad Lane, Princes Risborough, Bucks HP27 0PP
Registration starts at 8am.
Go back to the previous page
Upcoming Events
24th February 2020 - 20th March 2020
24th February 2020 - 13th March 2020
29th February 2020
29th February 2020
5th March 2020 - 7th March 2020
World Horseshoeing Classic
6th March 2020