Leg Dissection with Paige Ross - Aboyne
Date: 28th June 2019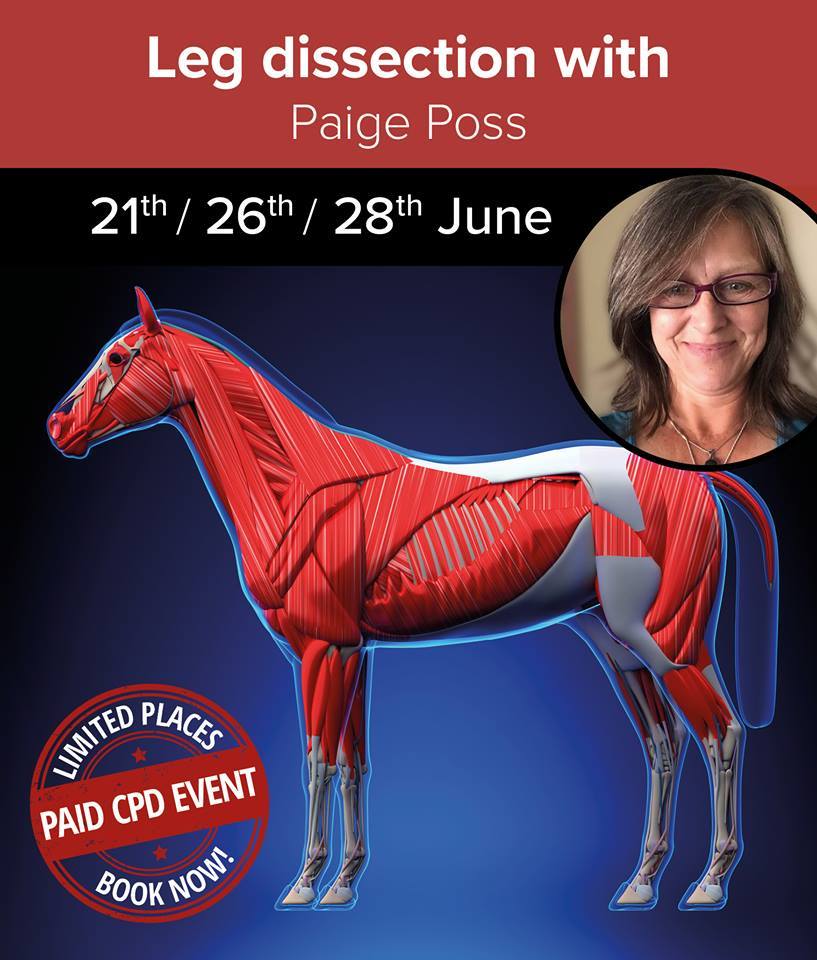 Stromsholm is pleased to announce that Paige M Poss will be hosting three Leg dissection demonstration across the UK.
This is a Paid CPD event.
Tickets are £50 incl VAT.
Book now:
https://www.buyhorseshoes.co.uk/leg-dissection-with-paige-p…
We are holding this demo at 3 different locations.
Fri 21st June @ 12.00pm in Milton Keynes, Buckinghamshire
Venue: The Devils Horsemen, Wychwood Stud, Salden, Mursley, Buckinghamshire MK17 0PL
Demo starts at 1pm
26th June @ 12.00pm in Knutsford, Cheshire
Venue: Ashbrook Equine Hospital, Middlewich Road, Allostock, Nr Knutsford, Cheshire WA16 9JQ
Demo starts at 1pm
Fri 28th June @ 12.00pm in Aboyne, Scotland
Venue: World Horse Welfare Belwade Farm, A93, Aboyne AB34 5BJ
Tea & Coffee at 9.30am and a 10am start!