Stromsholm Apprentice Seminar
Date: 8th September 2018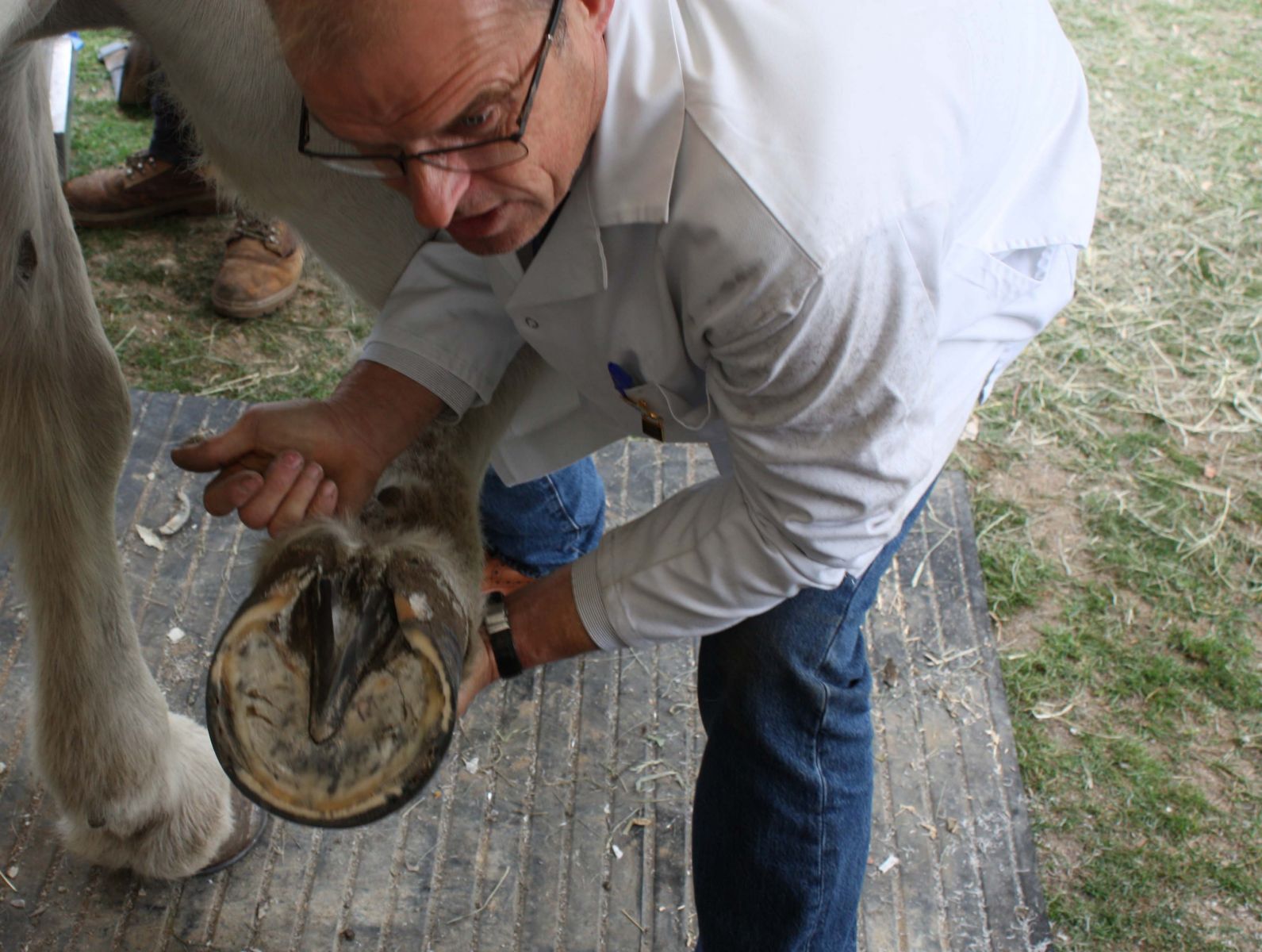 The Stromsholm Apprentice Seminar provides an unparalleled experience for farriery apprentices and 2018 was no exception. With practical and theoretical expert guidance throughout the day, the apprentices are grouped according to year. Fourth years undergo an essential 'pre-Diploma' mock examination and 1st, 2nd and 3rd years gain shoemaking and theory applicable to their stage of the apprenticeship. The day featured a wealth of knowledge and experience delivered by highly regarded farriers.
4th Year Apprentice Live Shoeing and Oral Examination
Jay Tovey FWCF, Jon Nunn FWCF and Kevin Willard FWCF are examiners for the Worshipful Company of Farriers. Jay, Jon and Kevin supervised the live shoeing of a single foot in an examination environment. Following completion, immediate feedback to each prospective candidate was given to provide essential guidance and highlight where additional marks could be gained.
Mark Watson FWCF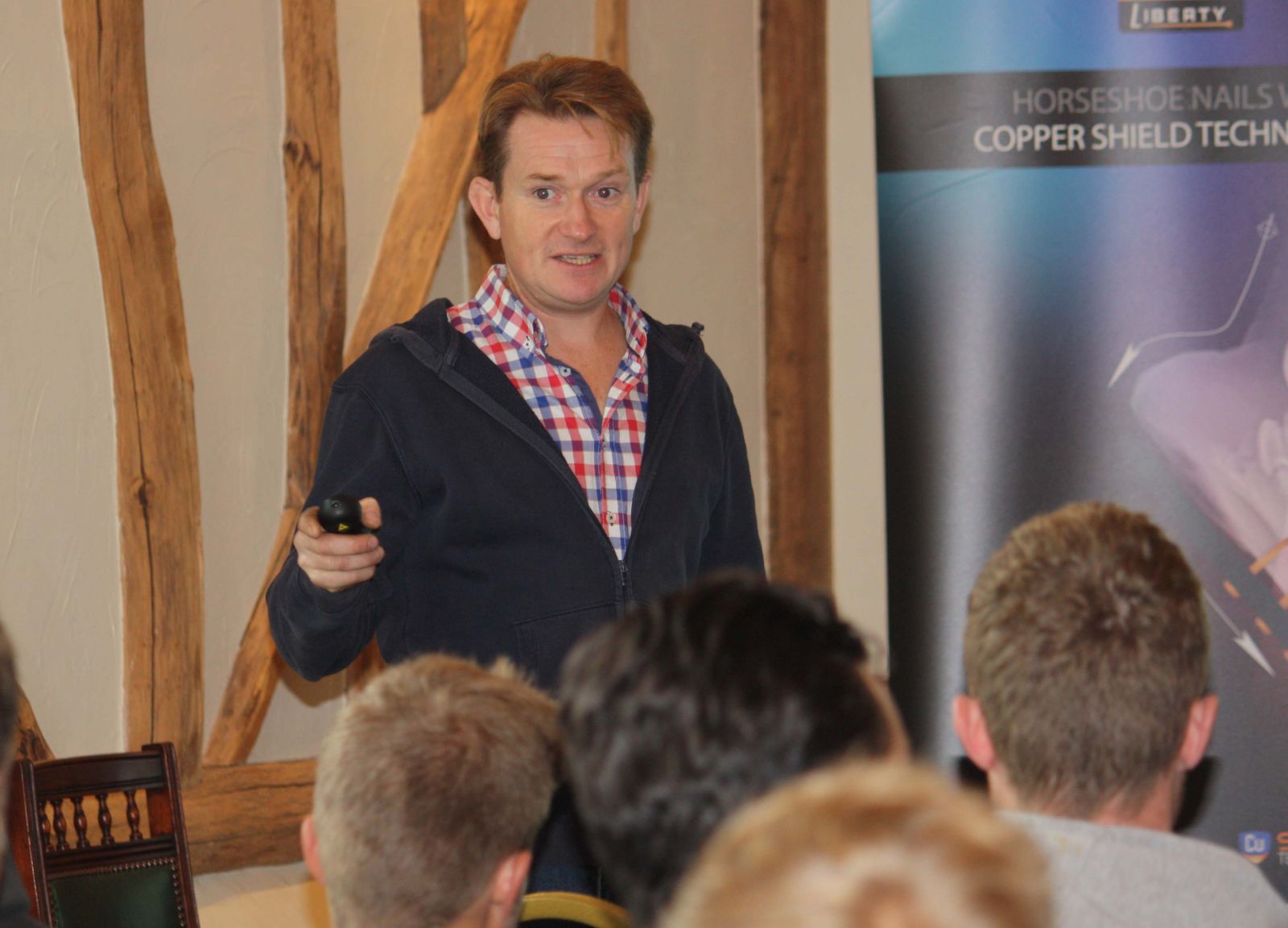 The Diploma paper
Preparation is key to the WCF Diploma examination and Mark's insight into the theory paper reiterated the requirements of the exam, its structure and marking and the measurements taken by the examinations team to ensure that it is fair for everyone. The shoe board itself was also discussed along with an explanation of what happens on the day. The day of the examination was de-mystified for many and provided assurance for the prospective candidates.
Horse Inspection and Foot Dressing
The live horse assessment discussed the considerations required to form a shoeing plan. The horse was assessed by Mark, in conjunction with the apprentices, dynamically and statically. Mark stressed the importance of letting the examiner know what you are seeing and that it is okay to change your decision, providing it is noted in the shoeing plan.
Gary Darlow AWCF Shoemaking Demonstration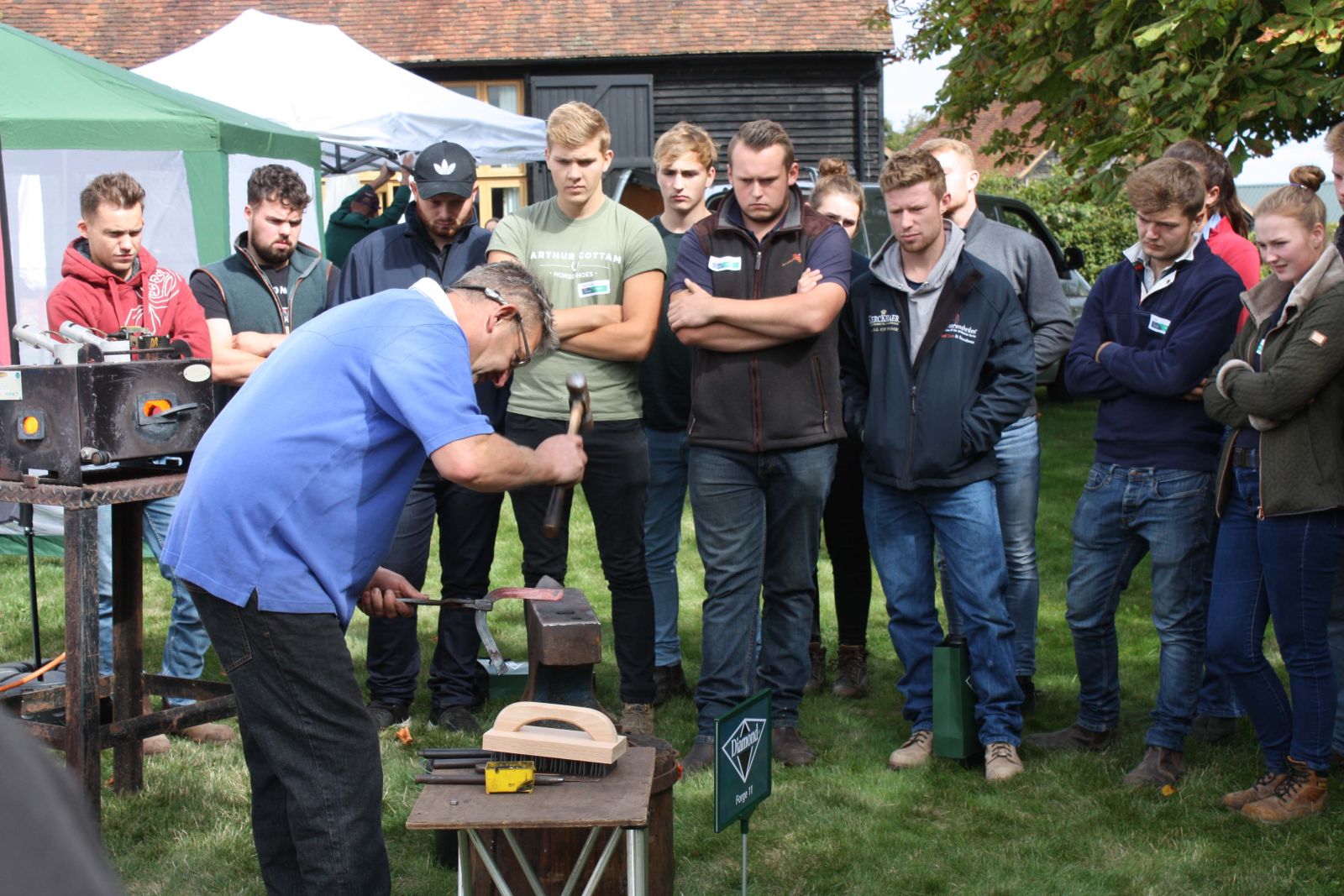 Known for his effective no-nonsense approach to shoemaking, Gary provided the 1st, 2nd and 3rd years with a shoemaking demonstration prior to them completing the shoemaking practical. Advice and guidance was provided in applying a step by step method to building shoes and essential tool maintenance and use was discussed.
Shoemaking Competition
1st years – 1 pair front shoes ¾ x 3/8
2nd years – 1 pair hind shoes 7/8 x 3/8 concave
3rd years – 1 x 3/8 flat bar, 1 x front shoe (one clip) and 1 x hind shoe (two clips)
Daniel Harman AWCF
Dan provided an insight into the methods of treating common ailments and foot conformation using frog support. The lecture encompassed a review of the structure of the frog and the methods of transferring weight onto it advocated in the treatment of low weak heels, corns, hoof cracks, distorted hoof capsules and imbalances and a negative or neutral angle of the distal phalanx. He utilises a combination of ready-made and handmade heart bar shoes, plastic bar shoes, fabricated inserts, half-heart bars, liquids gel pads and thermoplastic pads with impression material. Positive and negative effects were discussed. Dan's lecture continued to provide an insight into the causes of collapsed, underrun heels, the trimming method he applies and the predisposition to certain conditions with such defects.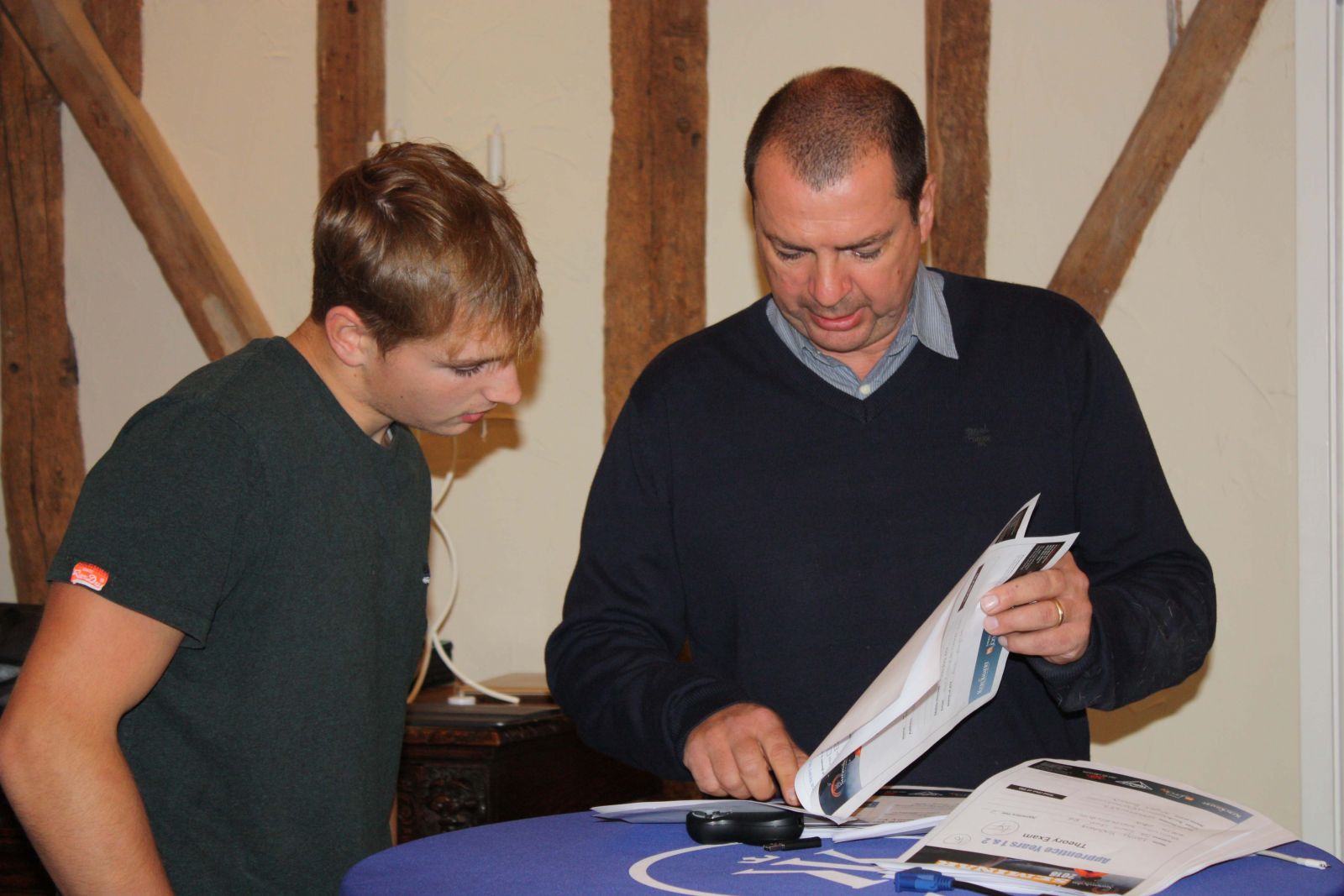 Multiple Choice Theory paper
Each year completed a multiple choice question paper applicable to the year in which they are currently in. The paper was marked and feedback was provided by Dan Harman AWCF.
RESULTS –
1st Year
1st Dan Harborne
2nd Liam Brinkley
3rd George Eastwood
4th Daniel Wheeler
5th Tadhg Vaughan
2nd Year
1st Pip Rowland
2nd James Black
3rd Tom Close
4th Marcus Burrows
5th Emily Hockney
3rd Year
1st Joe Bell
2nd Andrew Pivars
3rd Toby Dunning
4th Taylor Dean
5th Sophie Bartram
4th Year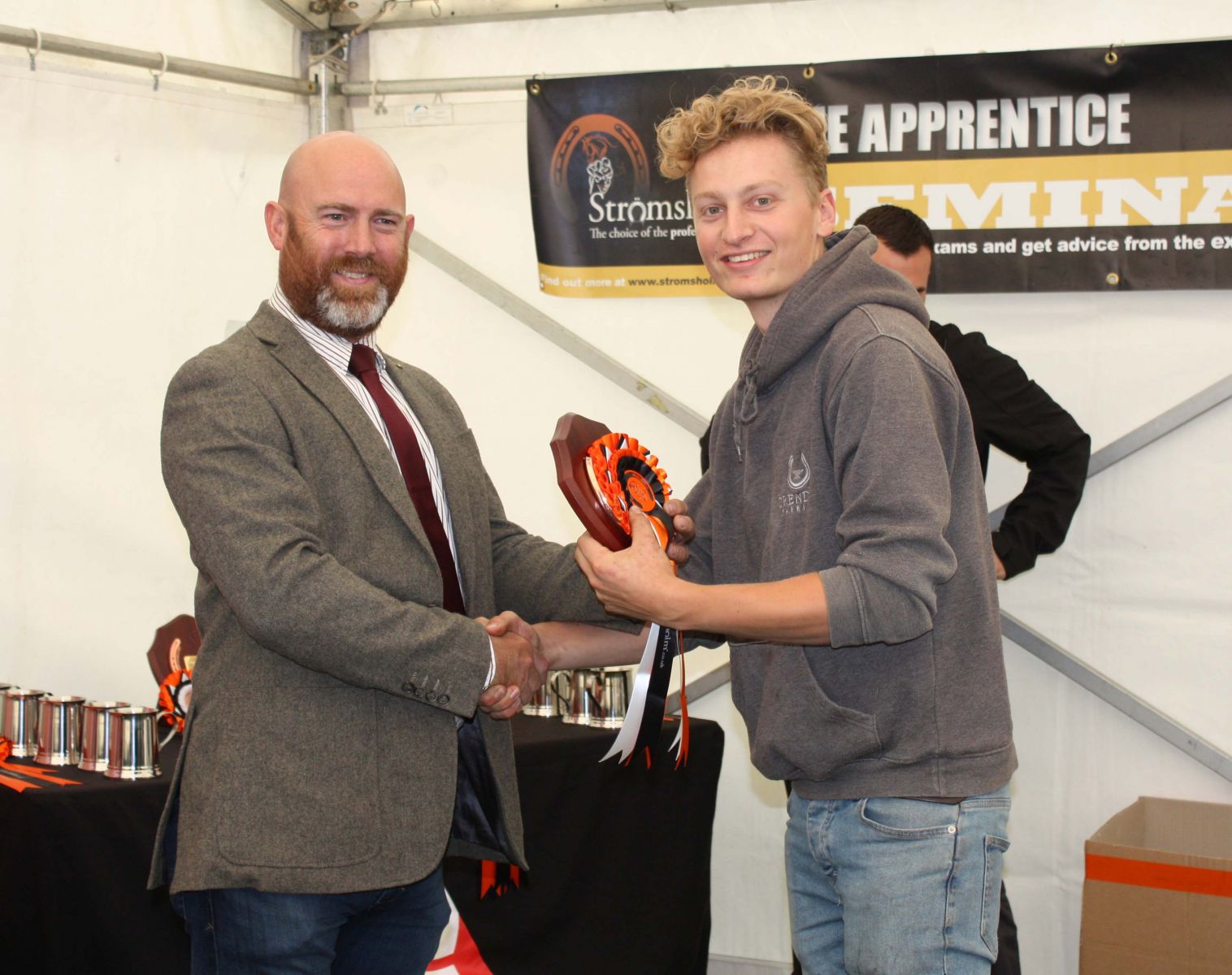 1st Hugh Vowles
2nd Oliver May
3rd Jack Hyde
4th Gabby Hart
5th Curtis Mack
Spaces for the 4th year apprentices live shoeing filled in record time this year. The Stromsholm Apprentice Seminar is likely to take place on the first Saturday in September 2019 – book early to avoid disappointment!
Whatever your apprenticeship year this day is incredibly valuable, it provides great experience in both theory and practical assessment, a wealth of advice and guidance and is irreplaceable in terms of examination preparation. Complemented by a product showcase, lunch and goody bag there really is no reason not to apply to attend the next!