SH08 NED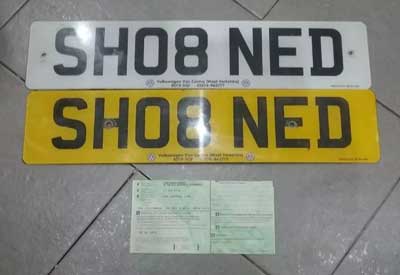 Nice cheap plate for a van...
I seem to be collecting number plates so need to make a bit of room.
This one is £600 with all changeover documentation paid so no hidden fees.
Also got OR05SHOE and P6 5HOE if anyone wants to send me a cheeky bid on them.
Email Matthew Bocock matthewbocock@yahoo.co.uk