Forge and Anvil for sale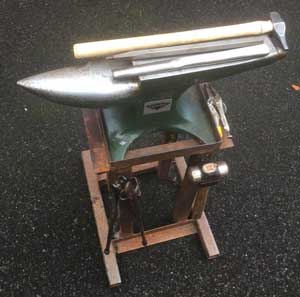 The forge is a Blacksmith single burner and the anvil is a Diamond 40KG.
In the pictures there are some other bits and pieces which I will include, they are a rounding hammer, 2 sets of tongs, a pritchel, a Jim Blurton heel cutter, a John Atkinson stud punch and the homemade anvil stand.
Everything was bought less than 2 years ago so in good order, just of no use to me any longer as I have a bad case of tendinitis in my elbow.
I'm located near Belfast, NI, looking for £700 ono for everything.
My mobile number is+447954135363.