Call yourself a 'remedial' farrier?
Category: Latest News
Added 14th May 2019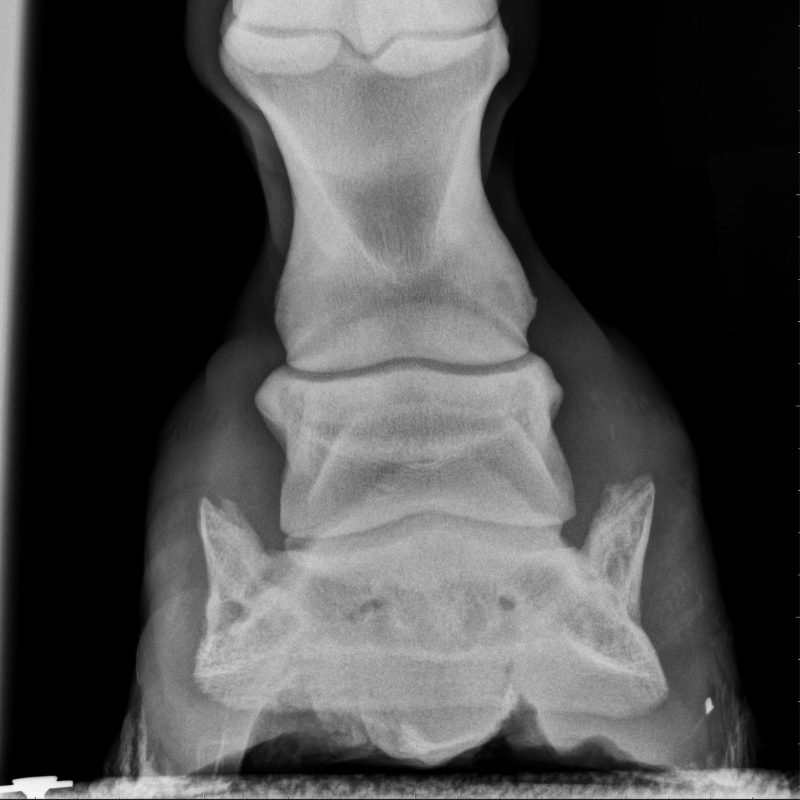 When do you become qualified as a 'remedial' farrier? Is it a position defined by qualification, experience or ability and who or what makes that decision?
A quick browse of social media, farrier websites and tack shop noticeboards results in a large number of farrier's describing themselves as a 'remedial farrier' and, in order to adhere to advertising law the text must be "accurate….truthful….and honest" (GOV.UK, 2019).
Holders of The Worshipful Company of Farriers (WCF) Diploma examination "have attained a broad base of farriery knowledge, skills and behaviours that set the conditions for the acquisition of further expertise once practising in their own right" (D Greenwood, personal communication, April 2019). We are all aware of extremely talented farriers who hold the Diploma examination and who regularly carry out 'remedial' activities successfully. In no way does this article undermine their abilities. In some instances, these farriers may be more capable than those who hold higher qualifications.
The WCF Associate examination arose from a "need for a higher-level examination that promoted a farrier's ability to use horse shoeing skills in the treatment of conditions of the foot and equine limb" (Curtis n.d.). Indeed, the WCF Associate examination requires a deeper knowledge "of anatomy, conditions and diseases of the foot, and how conformation affects the gait and the foot, and vice versa." The syllabus for this examination is reviewed continually to ensure that it is current and includes the use of modern methods and materials.
Who should call themselves a 'remedial' farrier?
Should this be a position reserved for those who can substantiate the claim either by examination or experience?
Many equine insurance policies include reimbursement for 'remedial' farriery. In some instances, this may be necessary due to previous poor hoof/limb care. When a claim is made for this 'additional' work (beyond what would be classed as a 'normal' farrier visit) who should undertake this work? A quick email to a few of the well-known equine insurers confirms that, at present, there is no stipulation for a specific qualification. Indeed, there are instances where work has been referred, perhaps unnecessarily, to a farrier attached to a veterinary practise causing an aggrievance with the existing farrier (who may or may not be more highly qualified!).
KBIS "do not stipulate whether or not a farrier undertaking remedial/therapeutic work should hold a specific qualification currently" (E Cover KBIS, personal communication, March 2019) and the NFU "check that the farrier has been recommended by the vet and has relevant qualifications" (R Davidson NFU Mutual, personal communication, March 2019).
In the first instance SEIB Insurance Brokers "require a written recommendation from the attending veterinary surgeon that remedial farriery is required to aid the treatment of the horse" (N Mackenzie SEIB, personal communication, March 2019) and will check that the farrier is qualified and is on the register of farriers. Furthermore SEIB "do believe that it would be desirable for a farrier carrying out remedial work to hold a higher qualification, but at this point in time, a newly qualified farrier with a AWCF or FWCF may not be any better placed to carry out such work than a DipWCF with 30 or 40 years' experience. A farrier who is willing to work with the attending veterinary surgeon to the benefit of the horse would always be a priority."
Thoughts –
If you currently advertise as a 'remedial' farrier can you substantiate your claim by examination, experience or other?
If you are a farrier who works within a veterinary practise, do you attempt to consult and/or include the regular farrier? If not, why not?
If you are a farrier who comes across a remedial or therapeutic case either in your regular round or referred to by a veterinary surgeon that you believe exceeds your current knowledge or capabilities, would you consult with another farrier for advice?
References:
Curtis. S n.d. So You Want to be an Associate? The Worshipful Company of Farriers (accessed 9th May 2019) {https://www.wcf.org.uk/pdfs/So%20You%20Want%20to%20be%20AWCF.pdf}
GOV.UK (2019) Marketing and advertising: the law (accessed 9th May 2019) {https://www.gov.uk/marketing-advertising-law}