Farriers and Facebook
Category: Latest News
Added 29th January 2019
Should my business have a Facebook page?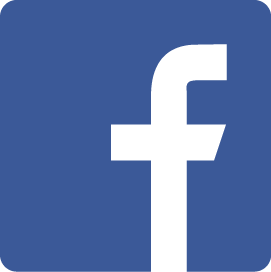 Social media is everywhere. It provides an amazing opportunity to connect and communicate with new and current clients. Used appropriately social media promotes engagement and can improve your reputation. However, it is not without its pitfalls and needs to be managed properly. In addition, there have been well-documented cases of farriers falling foul of the Farriers Registration Council 'Code of Professional Conduct' for inappropriate posting.
Your personal page..
is not your business page. Do your clients need to see your entire life? Pictures of your children, your partner? Perhaps images of you falling out of a pub drunk?
Clients can be friends but not all friends are your clients. Do you need to sell your business products or services to your friends and family? Social media is social, let's keep it that way. Family and friends can choose to follow and promote your business page as an indication of their support but would you sell your shoeing services to them in a pub or when you are having dinner – chances are you will be boring them.
Furthermore, it is against Facebook Terms "to use your profile to represent something other than yourself". Don't believe me? Read the Facebook guidelines here. - You wouldn't want to lose access to your account and you are missing out on the beneficial features that a business page has.
Don't set up a Facebook page –
If you are going to sell, sell, sell. It's boring. Socialise, engage, communicate, reinforce your brand, potentially improve your reputation. This can ultimately lead to sales.
If you are not going to maintain and respond to comments and messages (that's the same as ignoring the phone).
Setting up a Business Page
This becomes your shop window; it could be a potential customer's first impression. Choose your profile picture and cover photo carefully. If your profile pic is a business logo invest in a good graphic designer – it will be worth it. Check your spelling, punctuation and capital letters – make it look professional.
For many farriers a Facebook Business Page can provide a great online presence and can act as a 'toe in the water' before committing to your own website.
Complete the contact details and the 'Story'. Automatic replies are worth utilising for private messages, particularly if the enquiry may be urgent and you only check them at the end of each day.
What can you post?
Generating regular content is not always easy, but some good areas to cover include –
Attendance at CPD events; what and why. It is great to demonstrate your commitment to continued learning.
Success at farriery competitions / WCF Best Shod Horse Awards
Your client's success (with their permission)
Examples of shoeing (again, always ask permission). Therapeutic and remedial cases may generate more interest and encourage conversation.
Introduce individuals in a multi-farrier practise
Report on positive apprentice progress
Humour. Life can be at bit serious sometimes, make it fun! Politely.
Want to know more? Give me a call. This post is a collection of thoughts gathered from scanning my Facebook newsfeed and does not begin to unravel the complexities of creating an engaging, business-generating and reputation reinforcing Facebook business page!
Contact Claire Brown, 07747 602978.