Focus on Exhibitors - news and offers!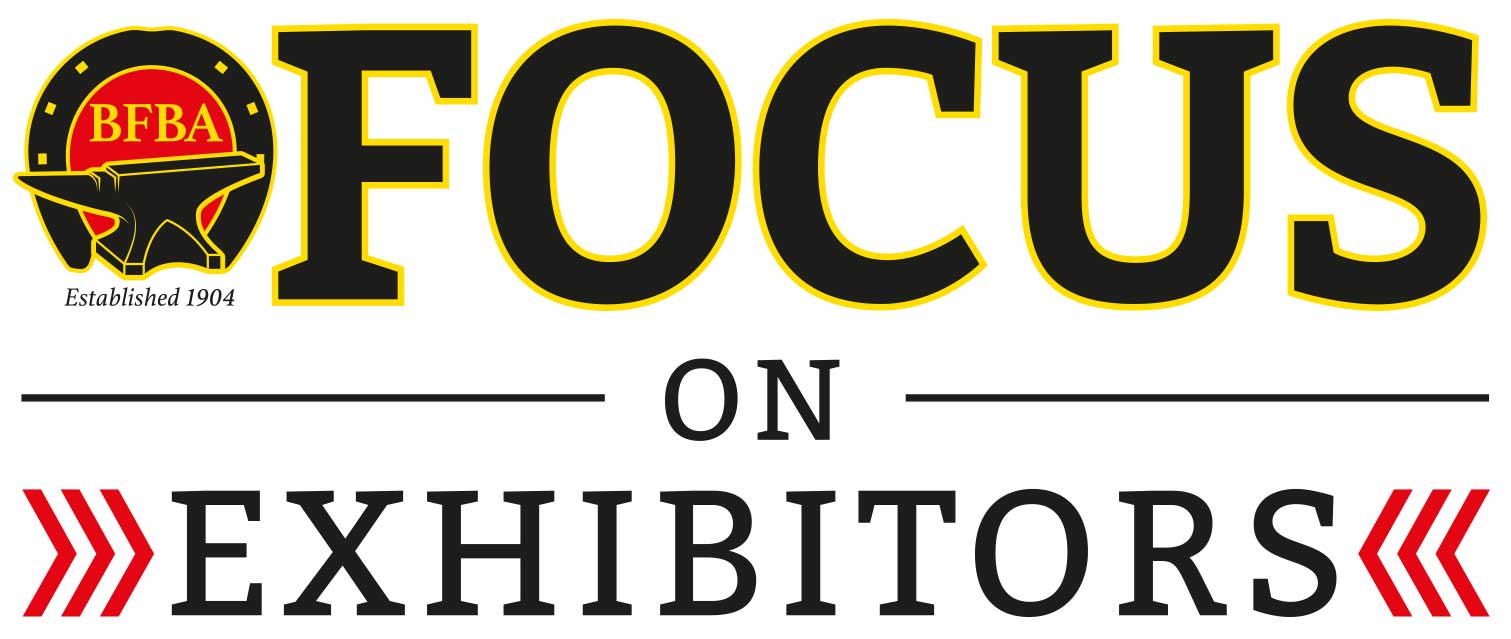 This week (2nd - 6h November) is BFBA Focus on Exhibitors week!
The Association very much appreciates the support we receive from our industry manufacturers and suppliers, whether that be as an exhibitor at Focus, an advertiser in Forge or a sponsor in a competition. We recognise the exposure exhibitors gain by being at Focus and the networking opportunities it provides. It is the week following what would have been 'Focus' weekend and we have invited exhibitors and advertisers to 'take over' our social media with introductions, product launches and special offers.
Below is a list of those confirmed so far -
Trinity Farrier Services
Trinity Farrier Services can rebuild most brands of nippers, pull offs and clinchers. We aim to satisfy customer expectations; our work is guaranteed with a quick turnaround to ensure your tools are doing the hard work so you don't have to. Each tool undergoes a full service which includes a full strip clean, rivet replacement, realignment, balancing and heat treatment before sharpening to correct angles to ensure maximum performance. All tools will receive a final check and a light oiling before being returned.
£80+VAT per rebuild, 10% discount for three or more tools being returned to the same address, additional 5% discount for BFBA members during November and December.
Visit our Facebook page or https://trinityfarrier.com/farrier-tool-rebuilds/
Horseshoes 4 U
Proudly manufactures concave horseshoes in Sheffield with perfect pitch and good strong clips! Horseshoes 4 U can supply all your shoes, nails, rasps, tools, hoof care products and more.
BFBA members gain an extra 5% discount on purchases of 10 plus boxes of shoes! Call 01909 563100.
ACR Aluminium Horseshoes
ACR Alloy: One of the best on the market!
Our alloy has been selected for its shock-absorbing and anti-vibration qualities and can be worked hot or cold! Modifications can be made cold without breaking the shoe or warmed in a forge roughly 842°F for 30-40 seconds for heavy modifications
The clips: It's the farrier's choice!
Most of our shoes have 3 clips in order to give the farrier more options in the field.
The nail holes : Making farrier's lives easier!
Our rectangular nail holes and hole slant match the most popular nail heads on the market to facilitate more precise nailing.
The shapes : Adapted to the horse!
The curve of each branch accommodates the shape of the hoof (right and left, inside and outside)
The lateral branch is indicated by a notch on outer edge
Available in the UK from The Shoeing Lab and Handmade Shoes (UK) Ltd. For further information visit www.ac-concepts.com.
Optima Horseshoe Nails
Launching their new website and e-shop, Optima have a superb discount available plus an additional 5% discount for BFBA members! Optima introduce their new PH range of nails which boast 'perfection from every angle'.
AND you can still win a spin in a Ferrari 458 Spider by entering the 2020 promotion.
For further information visit - www.optimahoofware.co.uk
Stromsholm
Shop with Stromsholm online and save even more!
1) Spend £49.99 and free delivery
2) Spend £99.99 and get 10% off your whole order + free delivery
3) Spend £499.99 and get 10% off your whole order + free delivery + Extra 5% off Kerckhaert or Malaysian horseshoes and Liberty or Maddox nails only.
Visit - https://www.stromsholm.co.uk
Limited time offer.
Terms and conditions apply.
BFBA members can also take advantage of exclusive over the phone deals -
Liberty Nails - Buy 2 cartons get 15% OFF or Buy 4 cartons get 30% OFF.
Bellota Rasps - Buy 4 rasps get 2 FREE Bellota Rasps. Save 33%
Malaysian Horseshoes - 30% OFF Concave box price
GE Tools - 25% OFF GE Tools
Don't miss out! Call on: 01908 233909
Atlantic Equine
New Management & New Plans at Atlantic Equine.
We are delighted to announce that Atlantic Equine "The hoof care specialists" is now under new management. Charlotte Easom who has worked for the company for several years has taken over the management of Atlantic Equine alongside her husband Michael. Michael brings with him years of experience in retail and management to help push the company forward.
Charlotte, Michael and the new team are looking forward to welcoming customers old and new to the showroom in Daventry. They have been working extremely hard since taking over making the showroom as inviting as possible and introducing new stock lines, so make sure you pop over soon to have a look around and meet the team.
The team have several exciting plans for the very near future including a Farrier's Club offering fantastic discounts, offers and rewards! As well as a new Logo and fully integrated website and regular CPD events for farriers in the pipe line.
Atlantic Equine to launch a "Farriers Club"
The team at Atlantic Equine "The Hoof Care Specialists" are delighted to be able to offer this fantastic opportunity to Farriers across the UK and beyond. This exclusive Club will be offering fantastic discounts, branded merchandise, free delivery packages, rewards and more. The Farriers Club will launch in November 2020 so make sure you keep a close eye on Atlantic Equine's social media platforms and their website for more information.
Visit https://www.atlantic-equine.co.uk/
NAF
Launching a new product is an exciting yet a daunting task, doing this in the midst of a global pandemic was a must due to trailist demand. Yet we are overwhelmed by the response and success our uniquely designed farrier products have had to date! Our commitment to farriery cannot be a greater one, and as Nutritional Partners to the BFBA, we are furthering our research into new opportunities to help support the future of farriery while offering free Nutritional support to all BFBA members when required.
2020 has seen PROFEET launch: Farrier Solution and Farrier Dressing, to provide everyday care for ALL types of hooves. With over 5 years of research employed in the development process, trialled with top farriers and their toughest clients, the recipe with the influential farriery input has proven to be incredibly successful.
The new products offer a solution for modern hooves, to help enable hooves to conquer the threats they encounter daily, these include:
• Nourishing and protective agents
• Fast penetration for natural ingredients
• Defence against waterborne threats
• Encourage and develop growth
• Helps defend against contact with anaerobic bacteria
• Retain the valuable moisture content
• Support the mechanical strength of the horn
To join the journey and become part of the future for every hoof, join for free the Five Star Forge today to receive exclusive member benefits: https://www.naf-equine.eu/uk/forge
Available through Stromsholm with a November Case Deal offer on the Farrier Solution and Farrier Dressing!
For Nutritional Advice, please contact our Nutritional Advice Line on: 0800 373106
We look forward to hearing from you!
For Farriers by Farriers
BFBA members can benefit from a super 10% discount from For Farriers By Farriers until 1st December. Please contact James directly to arrange for your discount code.
Total Foot Protection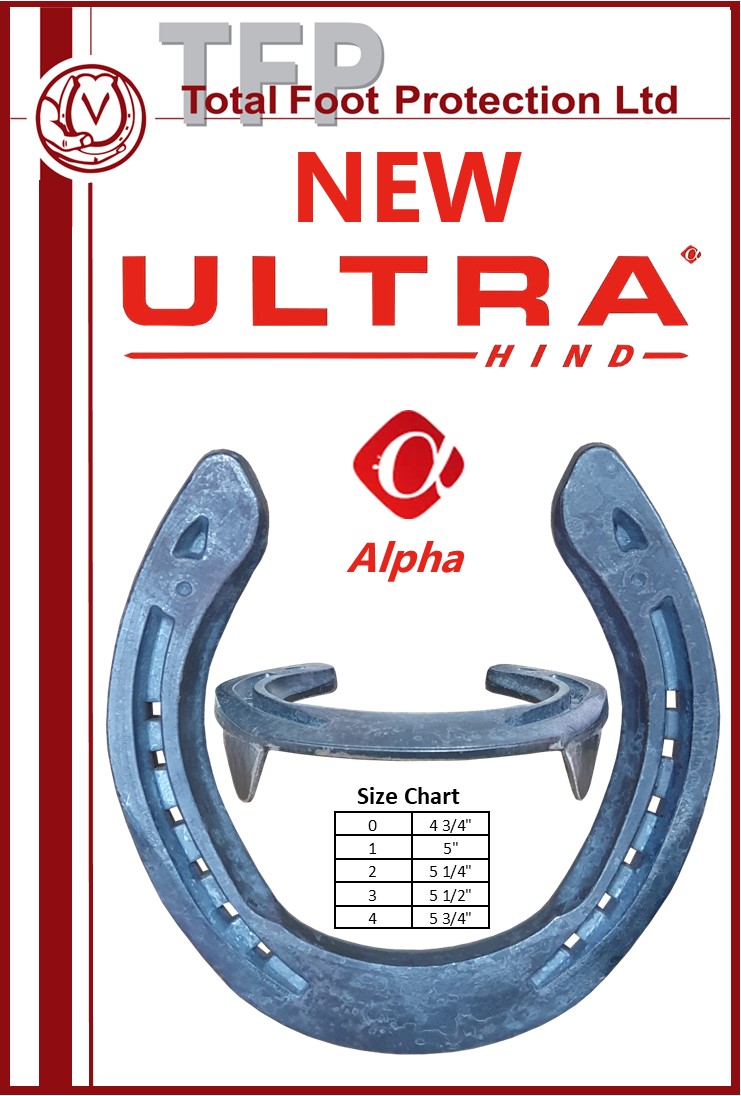 This new shoe from Alfa horseshoes which is the manufacturer of the already established Centrefit and Graduated Hinds, are proud to bring the Ultra Hind to the market.
This concave style horseshoe has a rolled toe allowing the unrollment of the limb from the ground, using less energy and reducing stress.
The Ultra Hind can be used on lots of different surfaces including the road, cross country and sands schools with the broader heels of the shoe helping to stop them sinking on softer surfaces and stud islands to make the placement of studs, tungsten pins and drive in plugs easier.
More information and detailed photos can be found on our website at https://totalfootprotection.co.uk/product/ultra-hind/
SEIB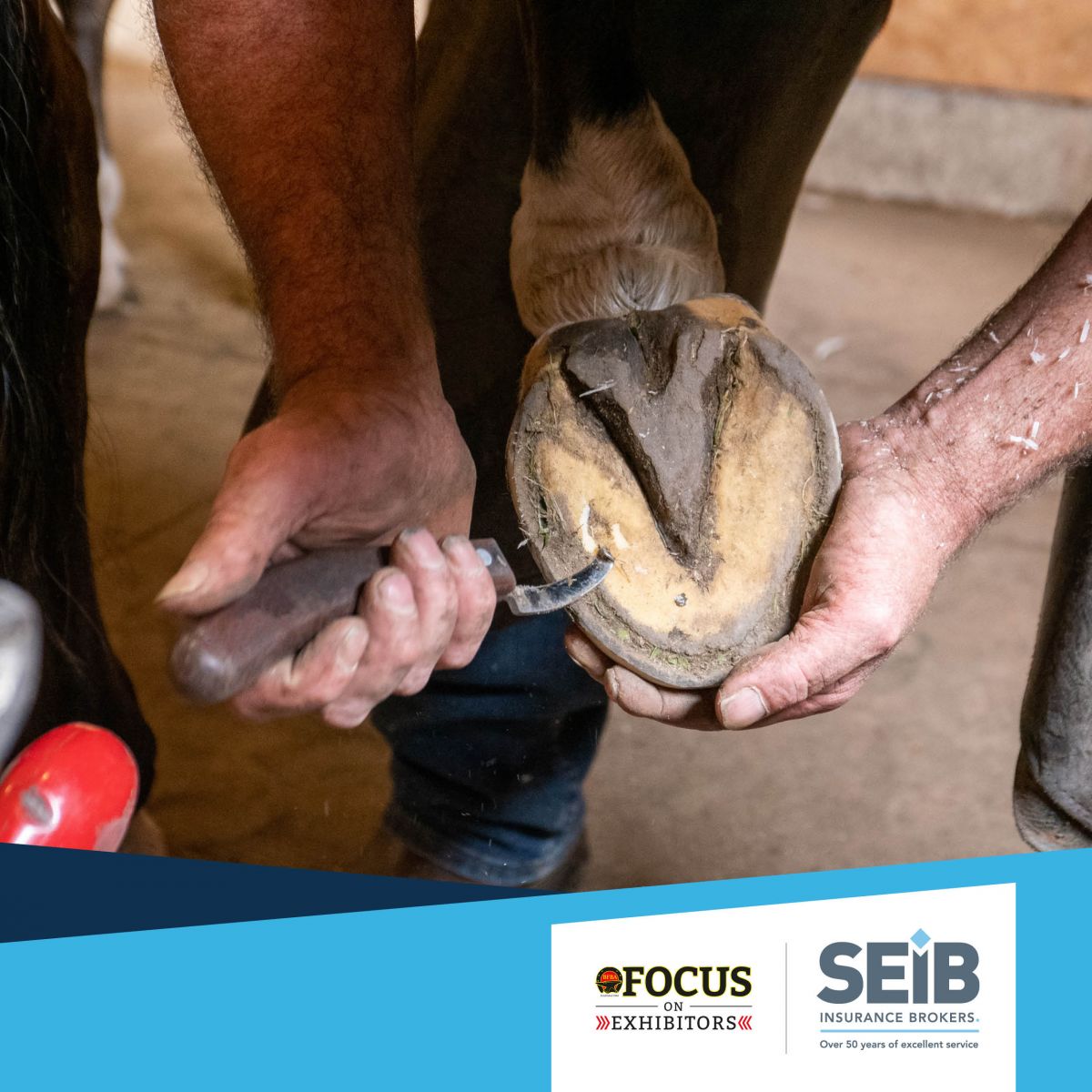 SEIB Insurance Brokers have first-hand knowledge of working with blacksmiths and farriers, owning horses and ponies ourselves. So, whilst you keep horses moving, let us keep you moving.
Our specialist Farrier Insurance cover can include:
Public liability cover up to £10 million per event
Care, custody and control cover up to £100,000 per policy period with options for up to £10,000, £25,000 or £50,000 per horse
Employers' liability cover up to £10 million per event
Goods in transit cover up to £20,000 per claim
Cover for tools up to £20,000 per claim
We can also quote for vans/vehicles used by farriers.
We're offering an exclusive 10% discount to BFBA members to mark what would have been their fantastic Focus event. If you'd like a review of your farrier insurance, please contact us our experienced Sales Executive, Joanne Lock on 01708 850067 or jlock@seib.co.uk and quote FOCUS20.
Morrish Solicitors
As a BFBA member you have access to a range of legal services for you and your family, at a discounted rate, through Morrish Solicitors.
Personal Injury – if you've suffered an injury at work you may be entitled to claim compensation. Through Morrish Solicitors you can do this on a no win, no fee basis. Meaning you don't pay unless you win compensation. This also covers medical negligence claims.
Employment Law - We have a long and successful history in advising and representing BFBA members concerning FRC investigations and disciplinary processes. It's a specialist area that requires experienced, specialist lawyers who understand farriery and the FRC process, Morrish Solicitors have this experience and are on hand to help you.
Property – 10% discount on residential conveyancing. If you're buying or selling a home, you'll receive a 10% discount through Morrish Solicitors.
Family Law – If you're thinking about Divorce or need help with Child Care arrangements, through your BFBA membership you're entitled to a 10% discount on legal advice and representation in this area.
Wills and Estates – 10% discount on writing a Will, Lasting Powers of Attorney and Probate.
Dispute Resolution – if you have a debt you need help recovering, a disputed Will or a case of Professional Negligence Morrish Solicitors will also give you 10% discount on their expert advice.
Free 30 minutes of legal advice – BFBA members also have access to a 30-minute phone conversation to discuss any legal matter they need help with. This must be authorised through the BFBA.
For more information on how we can help, contact us;
T: 033 3344 9600
W: morrishsolicitors.com/bfba
Sims Financial Services
We are an award winning independent Financial Brokerage Firm. We specialise in income protection insurance for people who work in high risk occupations such as Farriers. Income protection insurance is designed to help you if you suffer an injury or are too ill to work by replacing your monthly income until you retire or are able to return to work. Income protection insurance is really for anybody, but the people who benefit the most are those that are self-employed.
Having income protection insurance definitely gives our clients the peace of mind to know that they are financially covered if the unforeseeable happens and they are forced to take time off work because of illness or injury.
What we offer is very individual to each client, we assess each client's needs, take into consideration their personal circumstance, hobbies etc. we do this because Income protection policies also provide cover for your pastimes and hobbies, even if those are considered hazardous or dangerous. And we also need to make sure that you're sufficiently financially covered.
When you choose us, you'll get free expert quality advice on a range of insurance products, and access to different insurance products with better benefits not available online. Our aftercare service involves giving you an annual review of your policies to ensure they remain up to date and relevant. Additionally we'll help you process any insurance claims, meaning less stress and worry so that you can get back to work as soon as you're able to.
Contact us for a free no obligation chat
Facebook.com/simsfinancialservices
0330 223 4973
Eastlake & Beachell
Eastlake & Beachell are offering a fab 10% off new Forge Combined Policies taken out by BFBA Members during November and December 2020. Get in touch with Beth Overton on 0116 204 4603 or email beth.overton@eastlakebeachell.co.uk