2020 'Focus' - cancelled
2020 BFBA Focus and the International Team Horseshoeing Competition - cancelled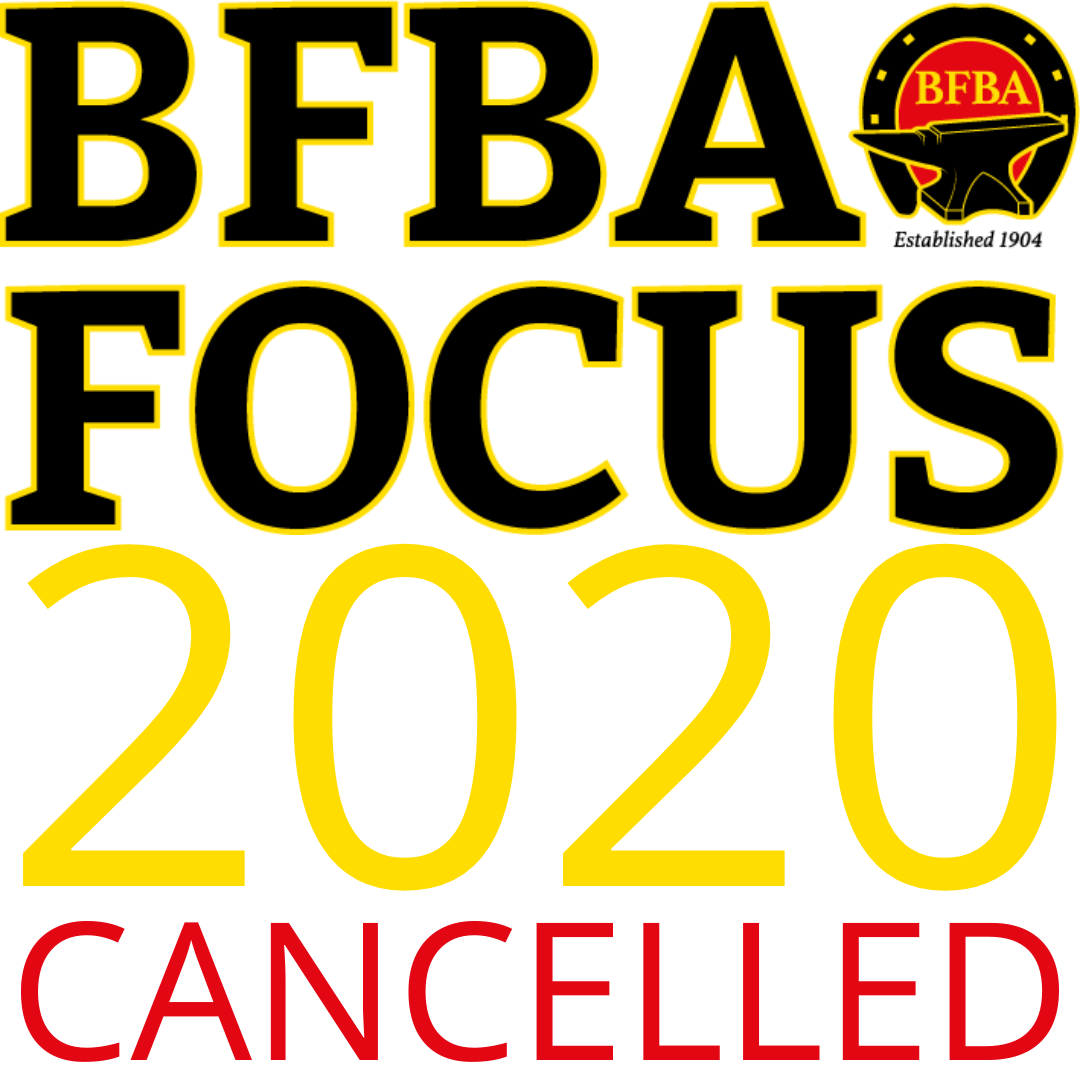 We can confirm that due to the ongoing COVID-19 pandemic the decision has been made to cancel the 2020 British Farriers and Blacksmith's Association (BFBA) Focus featuring the International Team Horseshoeing Competition.
The event was due to take place, for the first time, at the indoor Blackdown Halls on Stoneleigh Park over the weekend of October 30th – November 1st.
"It is with regret that the decision has been taken to cancel the event as the wellbeing and safety of our competitors, exhibitors and attendees is of paramount importance", Huw Dyer, President of the BFBA said. The ongoing COVID-19 pandemic, and its associated restrictions on travel and social distancing "would impact significantly on our international competitors, tradestands, hands-on product demonstrations and attendees. Whilst disappointing, we feel that this is the only sensible decision to make given the current circumstances. We very much look forward to 2021 being bigger and better than ever!"
Whilst Focus will not go ahead the BFBA AGM, due to have taken place on May 16th, will now take place on Saturday October 31st 2020. The BFBA Executive Committee are currently exploring online opportunities to both attend and for members to vote digitally; further details will be confirmed in due course.
For further information regarding this statement, or any matter regarding the association, please do not hesitate to get in touch by calling 024 76 696595 or email headoffice@bfba.co.uk.