Coronavirus (COVID-19): 13.05.20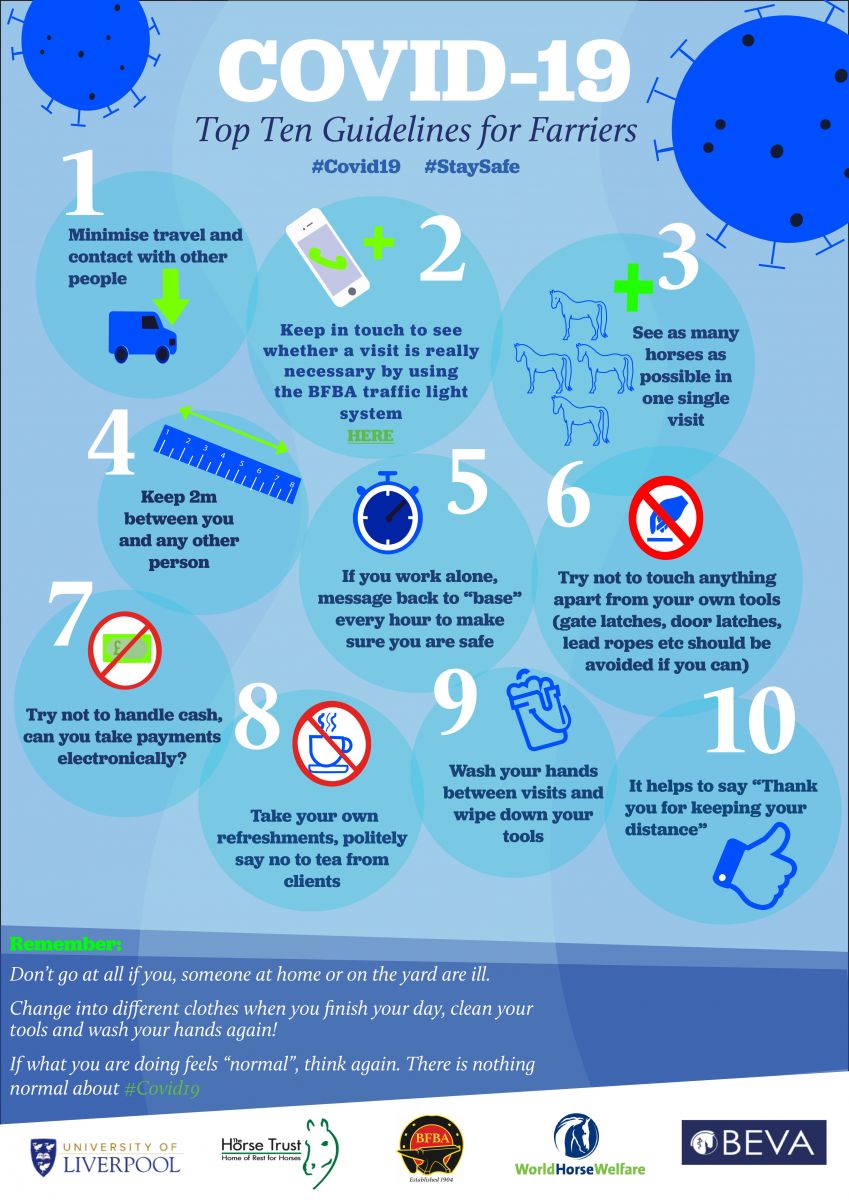 As you are aware, on Sunday evening the Prime Minister announced modifications to the restrictions placed upon us to fight against the spread of coronavirus. The Farrier's Registration Council have since updated their guidance "in respect of the delivery of Farriery services" following consultation with the Government. It has been agreed that Registered Farriers may continue to provide farriery services but with a number of provisos, these are detailed on the FRC website and can be read here.
This is by no means a green light for 'normal' working. We are all mindful of our responsibilities as individuals and, whilst continuing to provide hoofcare services, we must continue to adhere to the strictest biosecurity measures and the government guidelines on social distancing. We also acknowledge the different guidelines in place in Wales, Scotland and Northern Ireland and must ensure that these are adhered to in all instances.
Additionally,
For those that have been furloughed or who have employees that have been furloughed -
• Furlough will extend from 30 June 2020 to 31 October 2020
• Employers will be expected to "share the cost" from August 2020 onwards
• Some flexibility is expected around "part-time" furloughing
• Further detail is provided on the gov.uk website
Specific guidance is also available for social distancing in vehicles.
If you are self-employed, do check to see if you are eligible for the Self Employment Grant.
Further updates of interest –
12.05.20 Statement from the British Equestrian Federation
11.05.20 Statement from the British Horse Society
Should you wish to contact the BFBA to offer comment or raise any concerns you may have please don't hesitate to get in touch on 02476 696595 or email headoffice@bfba.co.uk.
BFBA Executive Committee