Making your cash last longer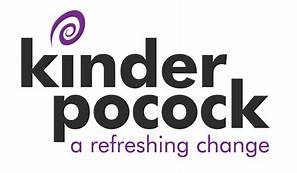 As the COVID-19 situation continues, it is likely our finances will suffer. This article has been adapted from multi-award winning Herefordshire accountants, Kinder Pocock, with the kind permission of Sharon Pocock. We are grateful to be able to share this information with you at this time.
Top tips to make your cash last longer
Keep an eye on the main Stay Positive page, for more advice and support during COVID-19, which we'll keep updating and adding resources to.
Get your cash in quicker
So what can you do to get cash in quicker?
Invoice immediately for work done, don't delay
Chase cash in harder than you ever have
Negotiate time to pay arrangements with customers. If they can't pay you now, can they pay you in installments?
Use your imagination
How else can you generate income?
Can you weld or fabricate?
Do you have an HGV license?
Can you capitalise on other skills if your farriery or blacksmithing work has reduced?
Do you have a techy whizz in your team who could update your website and branding?
Do you (or can you) sell additional items?
Can you book future appointments or take commissions?
What can you do to build or keep loyal clients?
Keep hold of your cash
What can you do to hold onto your cash longer?
Make use of HMRC initiatives

HMRC's new Time to Pay helpline will help you arrange a longer time to pay for your taxes
New Time to Pay number is: 0800 0159 559
VAT due between 20 March 2020 and 30 June 2020 is being deferred til 31 December 2020
Self assessment July 2020 payments are deferred to 31 January 2021 (and may not even be due if your trade has suffered)

Arrange time to pay with your own suppliers
Can you arrange a holiday or delay on your commercial rent?
Make use of the Government's 3 month mortgage holiday
Speak to any finance providers to delay or spread payments for hire purchase, leases or finance
Review your bank statements, both personal and business, and cut any unnecessary expenditure
Make use of available funding and grants
What other ways can you get cash in quicker, and hold your cash for longer?
We must view this as short term, so everything you put into place now, will help you to come out stronger the other side.
Further updates from Kinder Pocock (in a user-friendly, easy to digest format) are published on their website - www.kinderpocock.co.uk.