Dates, and a new venue, for Focus 2020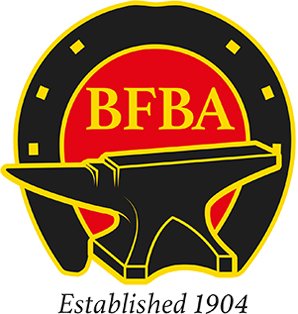 The BFBA are delighted to confirm the 2020 dates for Focus and the International Team Horseshoeing Championships.
Focus will take place from 31st October to 1st November
International Team Horseshoeing Championships will take place from 30th October to 31st October
We are extremely excited to confirm that the event will move, just a short distance across Stoneleigh Park, to Blackdown Halls 4 to 13. This superb indoor venue will enable us to host this evolving event 'all under one roof' whilst providing a great competition, exhibition and demonstration space and a comfortable bespoke lecture room.
Huw Dyer AWCF, BFBA President is "very excited about the new developments. This will be the 11th year that Focus has taken place and it is firmly established as a focal point in the farriery calendar. It is the largest farriery trade event in Europe and it continues to develop year on year as we expand our educational, demonstration and blacksmithing areas."
Further details will follow as soon as they are confirmed. Suppliers and manufacturers who wish to register an interest in exhibiting should contact BFBA Head Office on 024 76 696595 or email headoffice@bfba.co.uk.