BFBA attend British Horse Council meeting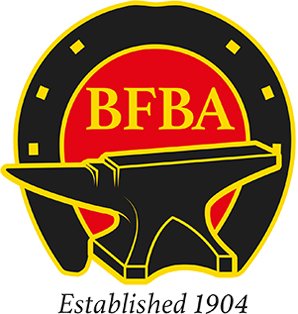 BFBA EC member, Ben Benson AWCF, attended the British Horse Council bi-annual meeting in London at the beginning of December. Invited by Director, Jeanette Allen, to "give farriery a voice", Ben was delighted to be present at the meeting.
The meeting was extremely interesting; a huge number of equine bodies including equine professionals, breed societies and sporting groups were represented. Items discussed included passports and the new mandatory microchipping regulations, equine obesity, disease reports and end of life care in addition to the licensing of rescue and rehoming centres and reports from the thoroughbred and equine trade sectors. BFBA valued the opportunity to provide input from a farriery perspective in a number of situations. "Farriers are well-placed to promote improvements in equine welfare in addition to being a valuable form of communication with horse owners" Ben said, "I am delighted that the involvement of the Association was so well received and I am looking forward to collaborating further with the BHC in the future".
The British Horse Council "provides the means for the UK's equine stakeholders to speak with one voice". It was formed in 2018 to engage with ministers and government officials by combing the work of the British Horse Industry Confederation and the Equine Sector Council for Health and Welfare. The Council seeks to find solutions to challenging matters and meets twice a year to discuss key issues affecting the UK's equine sector. For further information please visit the British Horse Council website.