BHS Healthcare & Education Clinics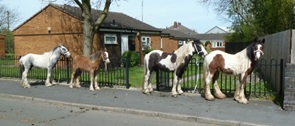 Can you help us?
The British Horse Society work in partnership with the BEVA Trust to run Healthcare & Education Clinics around the UK.
These clinics help us reach out to vulnerable horse owners and communities, who might not ordinarily seek veterinary advice or treatment or those who are known to be breeding indiscriminately. The days provide a reduced cost vet check, castration, passporting, microchipping, worming and where possible dental care and farriery.
We have now completed 27 Healthcare Clinics since 2015, and have had a total of 1271 horses attend. We would not be able to continue this vital work without the help of the vets who volunteer their time through the BEVA Trust; we also receive a huge amount of support from our fellow equine charities.
We are holding three more Healthcare Clinics throughout the spring in 2020, with our first being at Clitheroe Market on Thursday 27th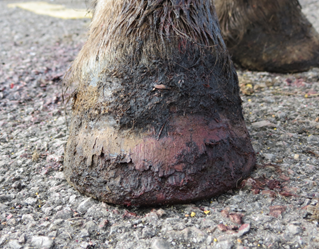 February, followed by clinics in the West Midlands and Essex areas (dates and venues to be confirmed). We would like to continue to offer a foot trimming service at the clinics for those horses identified to be in need, so are looking for farriers who could volunteer their time and services for a few hours to help improve the welfare of these horses.
If you are a registered farrier and interested in helping out at any of these events, please contact Nicola Foster from The British Horse Society on nicola.foster@bhs.org.uk or on 07973 713699.