ATF membership - a reminder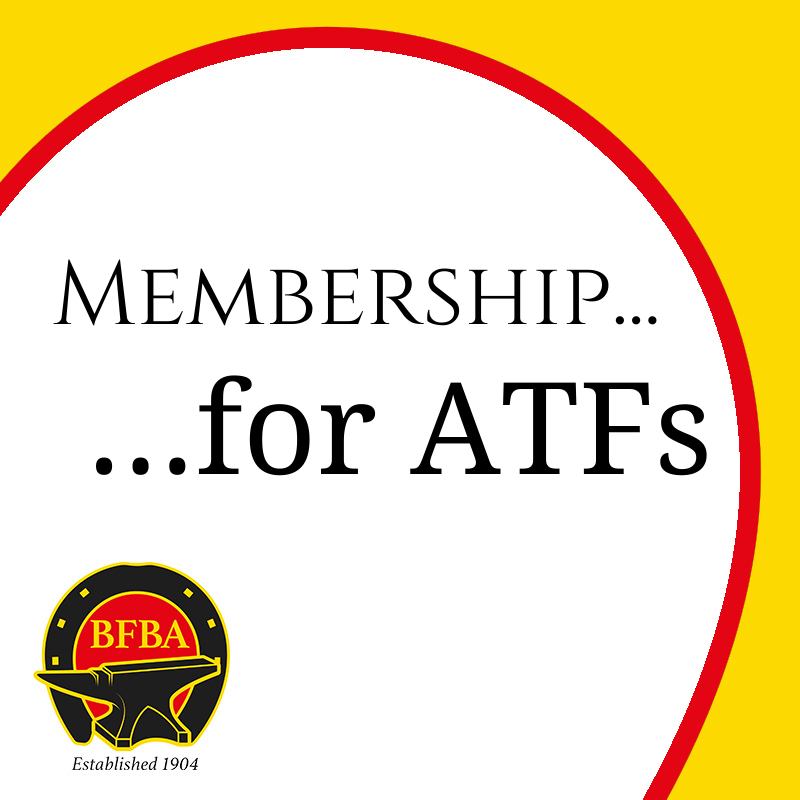 BFBA ATF membership is available to help training farriers safeguard their business and provide them with access to major benefits, specific to training and employing -
FREE employment contract - since 25th February 2019 all apprentices should have an employment contract in place in addition to the learning agreement provided by the training college. With BFBA ATF membership you gain a free employment contract which has been developed by BFBA to help you avoid all the major pitfalls that might affect you and your business and covers areas such as the use of social media, the early termination of a contract and financial investments that the ATF has made to the apprentice.
A FREE half-hour's advice on employment law and human resources with HR consultant Andrea Brereton, Mercer Brereton Ltd. This is in addition to the half-hour with Morrish Solicitors as part of the usual BFBA member benefits.
ATF membership for 2020 is £210. You can apply online. ATFs who wish to upgrade their current membership to 'ATF membership' need to select 'Renew' followed by 'Buy a different subscription' to amend their membership status. If you have any questions at all please don't hesitate to contact Head Office on 024 76 696 595 or email headoffice@bfba.co.uk.