Ed Nicholls continues his travels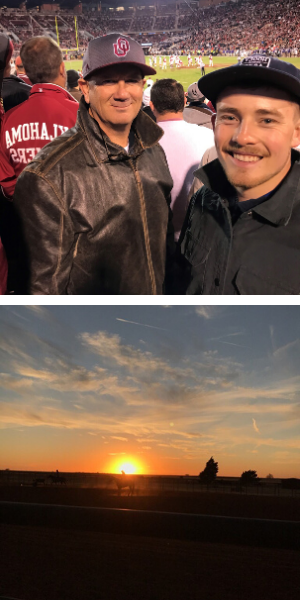 It is incredible to consider another Cultural Exchange is nearing its completion - Ed has certainly packed a lot into the last three months!
Since the last update, Ed continues his stay with Mark Milster and they will be joining friends for Thanksgiving. Mark has been "incredibly generous with his hospitality and time and has made various tools". Ed has also been taken to see his first American football game "which was good fun" in addition to visiting the Horseshoe Museum and Hall of Honour which he found extremely interesting. They have recently been shoeing reigning show horses in preparation for the reigning futurity which begins shortly. In the forge Ed has been practising for the Vegas World Championship Blacksmith Competition which Craig and Chris Trinka have kindly sponsored Ed's entries. What an opportunity!
The Cultural Exchange is organised by the BFBA and coordinated by Huw Dyer AWCF, flights to America are sponsored by Stromsholm Farrier Supplies. It is a once in a lifetime opportunity to travel and expand on farriery knowledge and skills whilst working with some of the most highly respected farriers in amazing locations in the USA. Those wishing to be considered for the educational trip of 3 months in the spring should get in touch with BFBA Head Office by calling 024 76 696595 or email headoffice@bfba.co.uk.
The deadline for application for travel in spring 2020 is 4th February, for travel in autumn 2020 it is 4th July.