Farrier Focus 2019, thank you

We have been blown away by the support and positive comments from so many that attended Farrier Focus over the weekend. Thank you. Holly has confirmed that just over 1000 attended over the two days making this year our largest ever.
The tradestands provided a huge array of farriery and hoofcare products and services in addition to useful product demonstrations and superb offers.
No event such as this is able to take place without a huge amount of effort from so many, and we very much hope that, in attempting to create a 'list' we don't miss anyone out! The British Farriers and Blacksmiths Association would like to thank sincerely –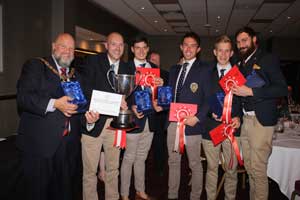 For the International Team Horseshoeing Competition:
Judges - Jay Tovey, Jake Engler and Kevin Balfour
Chief Steward - Mark Watson
The Purple Army - Jed Hallam, Russell Jones, Danny Bennett, Chris Johnson, Dave Jones, Nick Cooper, Steve Griffin, John Bolton, Andy Stringer, Tim Rooney, Sam Rooney, Sol Tovey, Ellie-May Buckland
BFBA Craft Committee – Jim Balfour, Danny Bennett, Jon Nunn, Mark Watson, Byron Bennett, Chris Johnson, Gavin Golby, Russell Jones, Alwyn Mckeown, Ruraidh Robb, Danny Elliott
Scoring – Tom and Carol Ryan
Lunches - Chesca, sponsored by Londonderry Forge
Sponsors – Mustad (nails), Calor (gas), Armstrong Blacksmiths (steel, at cost)
Auctioneer – Stephen Hill
Prizes – Blacksmiths SNC and Double S
The competitors!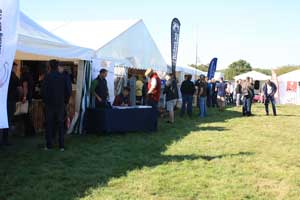 For Farrier Focus:
Title Sponsors – Stromsholm/Jim Blurton, Handmade Shoes (UK) Ltd, Arthur Cottams (Horseshoes) Ltd
Speakers – David Hall, Dan Stern, Chris Powell, Katie Johnson, Simon Curtis, Grant Moon, Wayne Preece
Practical Farriery Presentations – Stephen Britten, Abby Bunyard, Jurgen Gotthardt, Alex Mercer, Ian Schofield
Blacksmiths – Jez Bates, Sam Rees-Wilde, Gary Birtwhistle, Adam Day, Joss Ruis, Mark Harding
Exhibitors - Gibbins UK Ltd, TheraPlate UK, ACR Aluminium Horseshoes, Bassoli, The Shoeing Lab Ltd, Life Data, Atlantic Equine Ltd, Richard Ash Horse Shoes, Worshipful Company of Farriers, Double S Horseshoes, N&J Aluminium Linings Ltd, Blacksmith SNC, Myerscough College, Farrier Web, Total Foot Protection, Red Horse Products, Mustad, Horslyx, Werkman Hoofcare BV, Imprint, Inneva Specialist Vehicles, Derek Gardner Farrier Products, The 3rd Millennium, MNC, Horseshoes 4 U Ltd, Gaslow, Eastlake & Beachell, Londonderry, SilverBack, NWT Horseshoes, National Equine Welfare Council/Redwings, Greystone Forge, DE Hooftaps, Equine Foot Clinic, EponaMind, Viking Farrier Tools, Warwickshire College, Hereford College, Pro Glue, Sims Financial, SEIB
Stewards - Sam Masters, Jamie Hughes, Annabel Chamberlain, Jack McNulty
Open Forum – David Greenwood, David Hall, Ben Benson, Craig D'Arcy, Coreen Beckford, David Buckton, Simon Curtis, Linda Quinn, Cliff Barnes
Open Forum Chair - Derek Gardner
Legends Evening host – John Chilman
Horseshoeing Legends – Bernie Tidmarsh, David Gulley, Slim Symons, Bruce Wilcock
BFBA Office – Holly Flack and Sarah Carrott
BFBA Executive Committee – Craig D'Arcy, Abby Bunyard, Ben Benson, Robert Shave
Everyone who attended!
Plans for 2020 are already underway. If you haven't had the chance to respond to the attendee survey please do, your opinion is valuable to us and you could win £50 cash and a BFBA hoody if you respond by 4th October!
Huw Dyer AWCF