Ed Nicholls has arrived in Kansas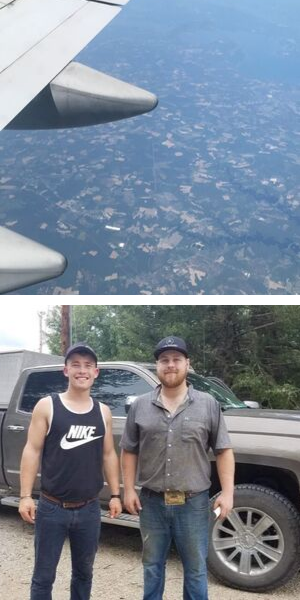 Ed Nicholls left on the BFBA Edward Martin Cultural Exchange just a few days ago. Ed's first stay is with Matt Shacklee in Kansas, in a small Town called Ozawkie. They got straight to work making shoes on the first night with a day's shoeing planned for the following day. Practise for the Nebraska competition in a couple of weeks has started and he will be spending his first weekend shooting and fishing!
Organised by the BFBA and coordinated by Huw Dyer AWCF, flights to America are sponsored by Stromsholm Farrier Supplies.
The Exchange offers amazing opportunity to travel and expand on farriery knowledge and skills whilst working with some of the most highly respected farriers in amazing locations in the USA. Those wishing to be considered for the educational trip of 3 months in the spring should get in touch with BFBA Head Office by calling 024 76 696595 or email headoffice@bfba.co.uk.