Farrier Focus 2020 starts here..
Thank you to all those who attended BFBA Farrier Focus 2019. As we begin to make plans for Farrier Focus 2020, your feedback is incredibly important to us and we would value your response to this questionnaire.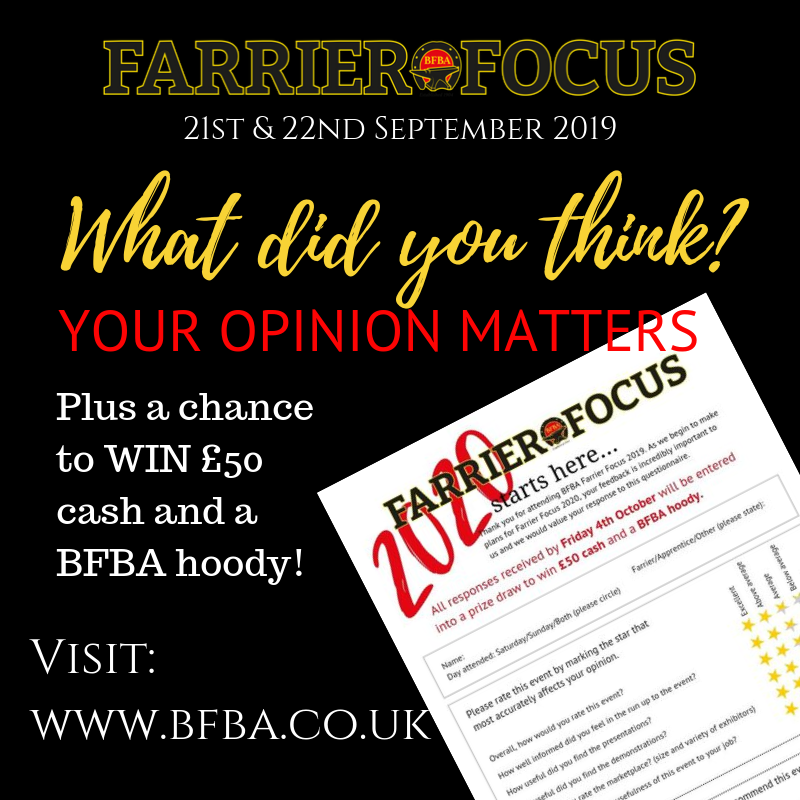 All responses received by Friday 4th October will be entered into a prize draw to win £50 cash and a BFBA hoody.