Edward Martin Cultural Exchange; Carl White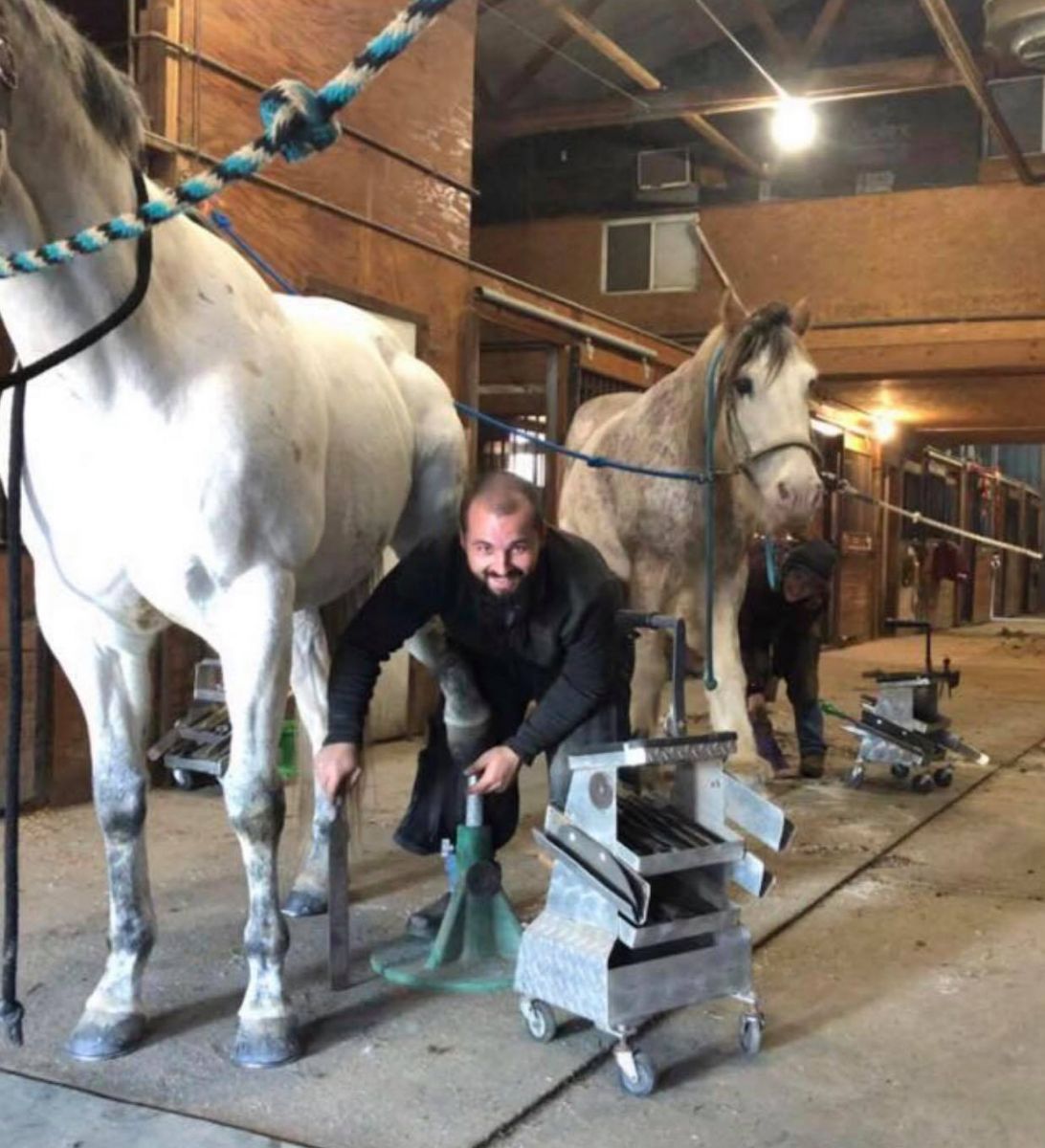 Sponsored by Stromsholm Farrier Supplies
The BFBA, together with Stromsholm, are delighted to confirm that Carl White DipWCF will be travelling to America this spring on the Edward Martin Cultural Exchange programme.
Having run his own business since qualifying, competing frequently, and attending a selection of CPD events, Carl realises there is a lot to learnt!
Carl finds gaining experience on a "normal" shoeing day is the easiest way for him to discuss what it is we see and do. "To have an opportunity to visit a whole bunch of top-class farriers in a short trip is something I was never going to pass up. Even if it did take me a few years post qualifying, to get round to it!
A huge thank you to the BFBA for making this a possibility, for making the application process so smooth and the interview so relaxed! And also thanks to Stromsholm who are very kindly sponsoring my flights to get me out there. A massive thank you to Vern Powell, who works tirelessly to find the absolutely incredible hosts who are willing to share their knowledge and their way of life with exchange candidates!"
Carl left for the USA in April. UK Coordinator, Huw Dyer AWCF wishes him all best for the 3 months ahead and looks forward to Carl sharing his experiences. Organised by the BFBA, flights to America are sponsored by Stromsholm Farrier Supplies. Stromsholm Managing Director Carl Bettison "wishes Carl all the best for the trip ahead".
The Exchange offers a unique opportunity to both travel and expand on farriery knowledge and skills whilst working with some of the most highly regarded farriers in amazing locations in the USA. Those wishing to be considered for the educational trip of 3 months in the autumn should get in touch with BFBA Head Office by calling 024 76 696595 or email headoffice@bfba.co.uk. The application deadline for autumn 2019 is July 4th 2019.