Jon and Lewis on the BFBA Cultural Exchange

Sponsored by Stromsholm Farrier Supplies
Lewis Cunningham DipWCF and Jon Zoutewelle DipWCF left the UK for the USA to take part in the Edward Martin Cultural Exchange programme at the beginning of September.
Lewis has been spending time with Brian Buckner in Colorado before joining Jim Quick, where he has made some tongs, and going on to Nebraska to work on a ranch with cattle.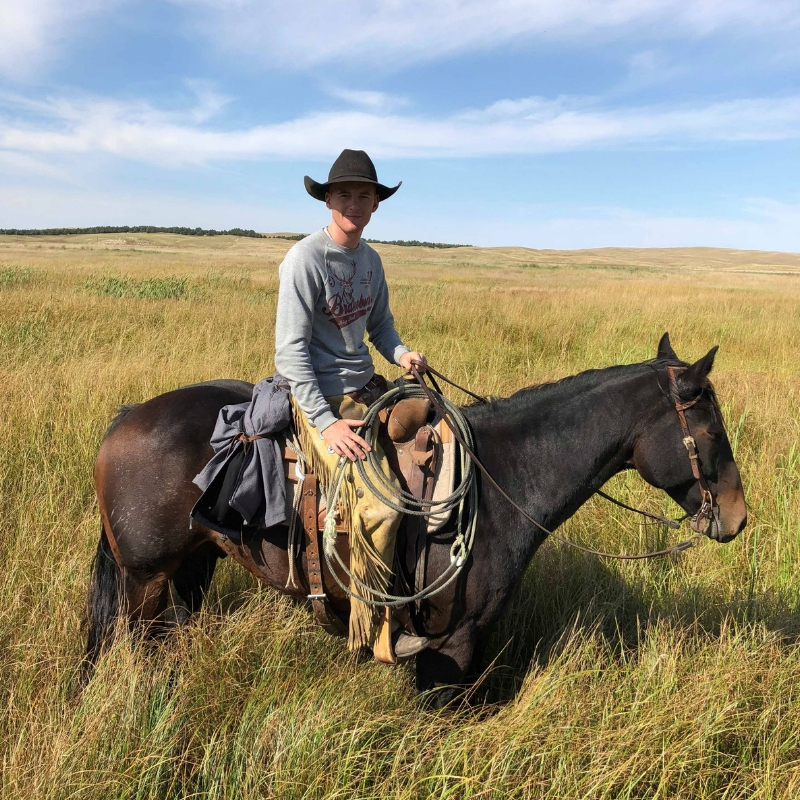 At the time of writing Jon was in Houston, Texas, doing lots of shoeing and shoemaking and making stamps using a 25 tonne press. He has also made an incredible Damascus knife with Jake Engler. He will shortly be visiting New York.
This Exchange offers an amazing opportunity to travel and indulge in all things farriery whilst working in some of the most amazing locations in the USA. Those wishing to be considered for the Spring 2019 trip should get in touch with BFBA Head Office by calling 024 76 696595 or email headoffice@bfba.co.uk.