Application deadline for autumn travel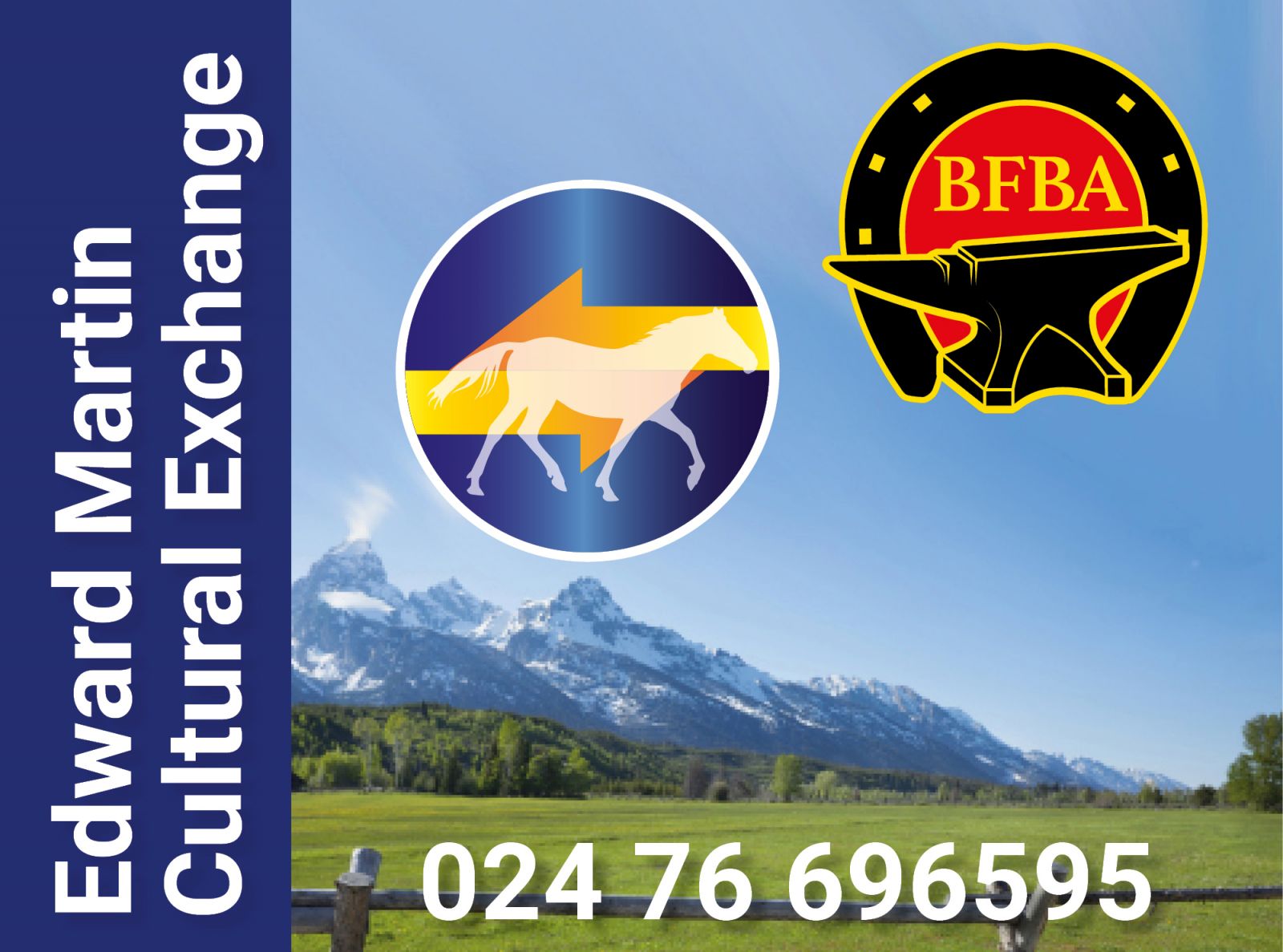 The BFBA Edward Martin Cultural Exchange Programme, Sponsored by Stromsholm Farrier Supplies
The international educational trip offers a once in a lifetime experience to travel to the USA to work with and learn from some of the world's leading farriers, whilst living and experiencing a different culture in varied and stunning locations.
"really enjoyed, so worthwhile….a trip which opened up my eyes and made me realise new opportunities and experience a different lifestyle with a better work/life balance…made loads of new friends and got the opportunity to shoe horses in many different disciplines"
Trevor McGlynn DipWCF 2017
Responsibility for the organisation of the 3 month (90 day) exchange lies with Huw Dyer and Vern Powell. Huw Dyer AWCF encourages all those who have recently qualified to consider applying as "there is no better time to go; it is the chance of a lifetime". He welcomes anyone with any questions regarding the exchange to get in touch.
To be eligible to apply you must –
Hold the DipWCF
Be under 30 years of age
Be a Graduate Member of the British Farriers and Blacksmiths Association
Applications are invited, and warmly encouraged, for the September 2018 excursion. Please contact BFBA Head Office for an application form by calling 02476 696 595 or email headoffice@bfba.co.uk. Application forms can also be downloaded from the Membership section of the website at www.bfba.co.uk.
The deadline for applications for travel this autumn is 1st August 2018.