Do You Care?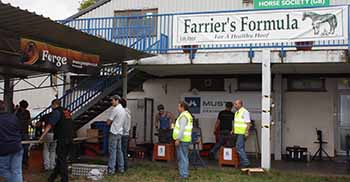 The British Farriers and Blacksmiths Association (BFBA) has gathered momentum in recent years and continue to fulfil an imperative role in representing the professional farrier both within our industry with the Farriers Registration Council and Worshipful Company of Farriers and outside it with associated professional bodies.

In addition the BFBA work to organise farriery competitions and a rapidly increasing itinerary of CPD events.

To continue this momentum we need your support. It is evident from events and social media that there are many farriers who have some great ideas and suggestions and, by working together, our impact would be greater.
Could you?
· Join and support a local BFBA branch or set one up?
· Volunteer to help run and organise events such as Farrier Focus?
· Be a member of a Committee or put yourself forward to join the Executive Committee?

We would love to hear from you. In the first instance please call Head Office on 024 76 696 595, email headoffice@bfba.co.uk or speak to a member of the Executive Committee.

The BFBA AGM is to take place on May 27th 2017 and ALL are welcome. Please register your interest in attending.