Address from the President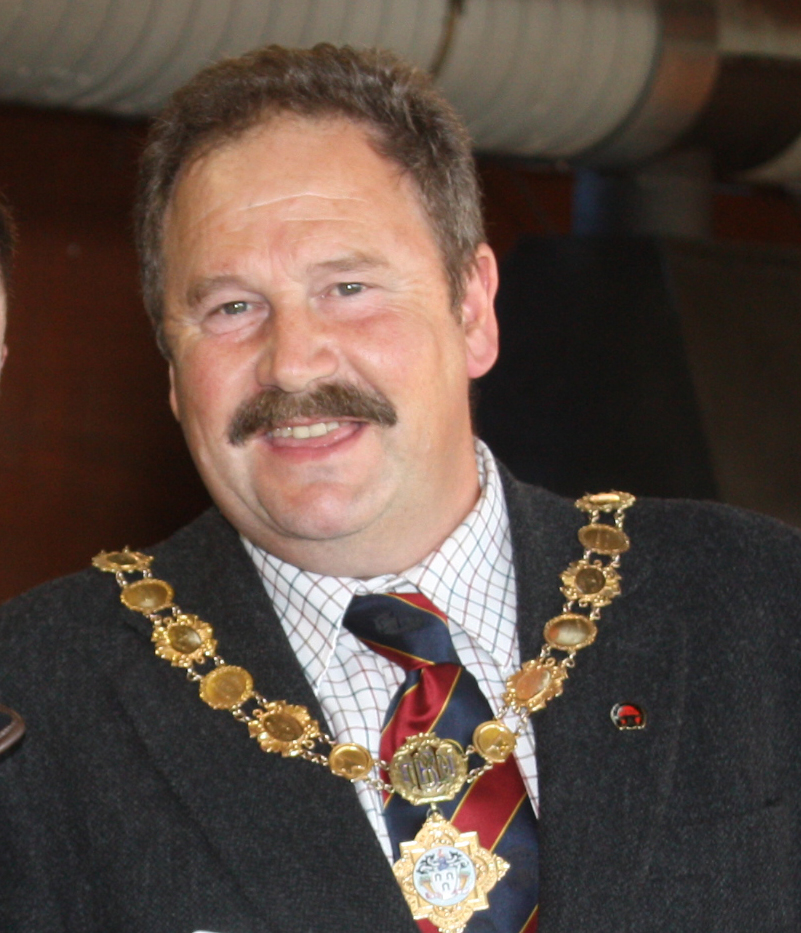 The Executive Committee held a wash-up meeting for the Farrier Focus weekend and International Team Horseshoeing Championship on the first Saturday of November. The meeting always becomes a full-day event as it's a chance to catch up on everything that we're involved with on behalf of our members. This year, it was a particularly interesting meeting. One great idea that has been talked about for a while is having a membership category exclusively for ATFs. This initiative will now go ahead and ATFs will benefit from specialist CPD and other benefits.
The 2016 Farrier Focus has already been acknowledged as the biggest and best so far; look out for details of next year's event and put the date in your diary now (September 23 and 24). Farrier Focus 2017 is in the planning stage and once we are into the New Year it will be full steam ahead. We are setting up a dedicated working group to help so, if you have anything to offer towards running this event, please contact Head Office as we would welcome your input. Two other committees that are in the process of being set up are a Membership Committee chaired by Carl Wain and a Finance Committee chaired by Abby Bunyard. We hope that some of you will be interested in joining these committees to help your Association to grow.
For a couple of years we have been toying with the idea of scrapping the insurance that is included as part of our membership package as it is no longer fit for purpose. This policy only pays out on death or serious injury incurred while shoeing and some farriers who believed they were covered for accidental injury have been disappointed. Recently, a claim was made that resulted in a large pay out - probably the first ever – leading the underwriter to raise the policy premium to cover its losses and we feel the hike is just too high for us to carry. We also feel that raising the membership subscription to cover the higher premium would not be a popular option. We have therefore taken the decision to cancel this policy from the New Year and to put aside the money saved to build up a fund that is already in place.
The Jones Anstey Memorial Fund is named in memory of William Jones Anstey who was a pioneer of the Association and its President for 23 years. His picture can be seen hanging in the President's room at the Forge, Stoneleigh. The fund provides relief for distressed members in time of need. As the rules stand, to be eligible to benefit from this fund, an applicant must have been a member for at least 10 years, but the Executive Committee has the power to modify and amend the qualifying circumstances. A member can apply to the fund for assistance or they may do so on behalf of another member. The final decision is taken by the EC. We feel this will be a much better use of the funds, enabling us to directly help members in times of dire need.
The AGM of the European Federation of Farriers Associations (EFFA) was held Newbridge, County Kildare, from November 17 to 19. I will write a report of the meeting for the February issue of Forge; in the meantime I will only say that it will be interesting to see what effect the Brexit vote may have. UK farriers have a strong position on EFFA currently, with Gary Burton (BFBA past-president) heading EFFA as President; Miles Williamson-Noble is the Registrar and I am the Member's Auditor.
We are delighted to confirm that the newly formed BFBA Derbyshire Branch is now active. Dorian Madin, Mike Verster and Andrew Cooling are Secretary, Chairman and Treasurer respectively, please do offer them your support and we look forward to promoting their activities.
Following the demise of Forge Magazine's publishers the EC have already had many conversations and lots of new ideas are being circulated. A meeting is planned and we will keep you up to date with our progress. This could be a new opportunity for the Association to make a change to our publication and we look forward to sharing our ideas with you.
All that is left is for me, on behalf of Head Office and the Executive Committee, is to wish you all a very Happy Christmas and a prosperous New Year. 2017 is already looking to be an exciting year!
Chris Linssner
BFBA President.