Farrier Focus weekend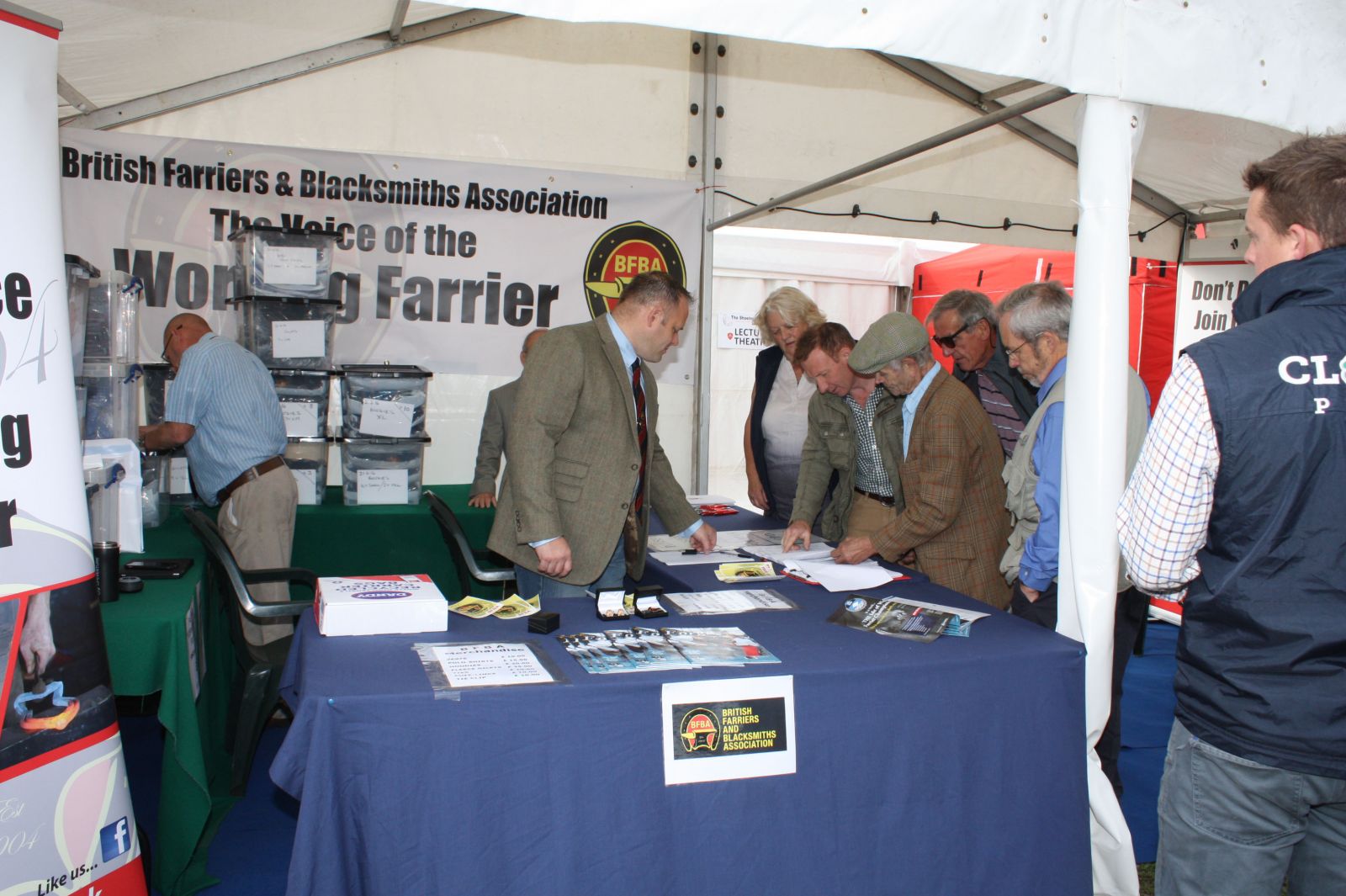 What an amazing show of enthusiasm , education, technology, and camaraderie, not forgetting the immense competition ringing through our ears as the anvils started early doors and late on into the afternoon on both days.

For everyone that turned up to watch all the speakers and competitors I know they, as I am, glad of the support, and thrilled that so many people had taken time out of their busy lives to come and join in.

Roving reporting around all the trade stands was fantastic, the atmosphere was brilliant, all of them were throwing in offers you could not refuse. As I am sure many of you returned home with shiney things you didn't even know you needed. A sign of a brilliant day out.

We did our very best to advertise as much on social media as possible to bring to your attention all the trade stands and speakers over the two day. Saturday brought a massive audience of over 600 people, so if you missed out the dates are already set for next year - the 2017 Farriery Focus Weekend will be held on 23 and 24 September at the Forge, Stoneleigh Park, and will coincide with the 38th International Team Horseshoeing Championship.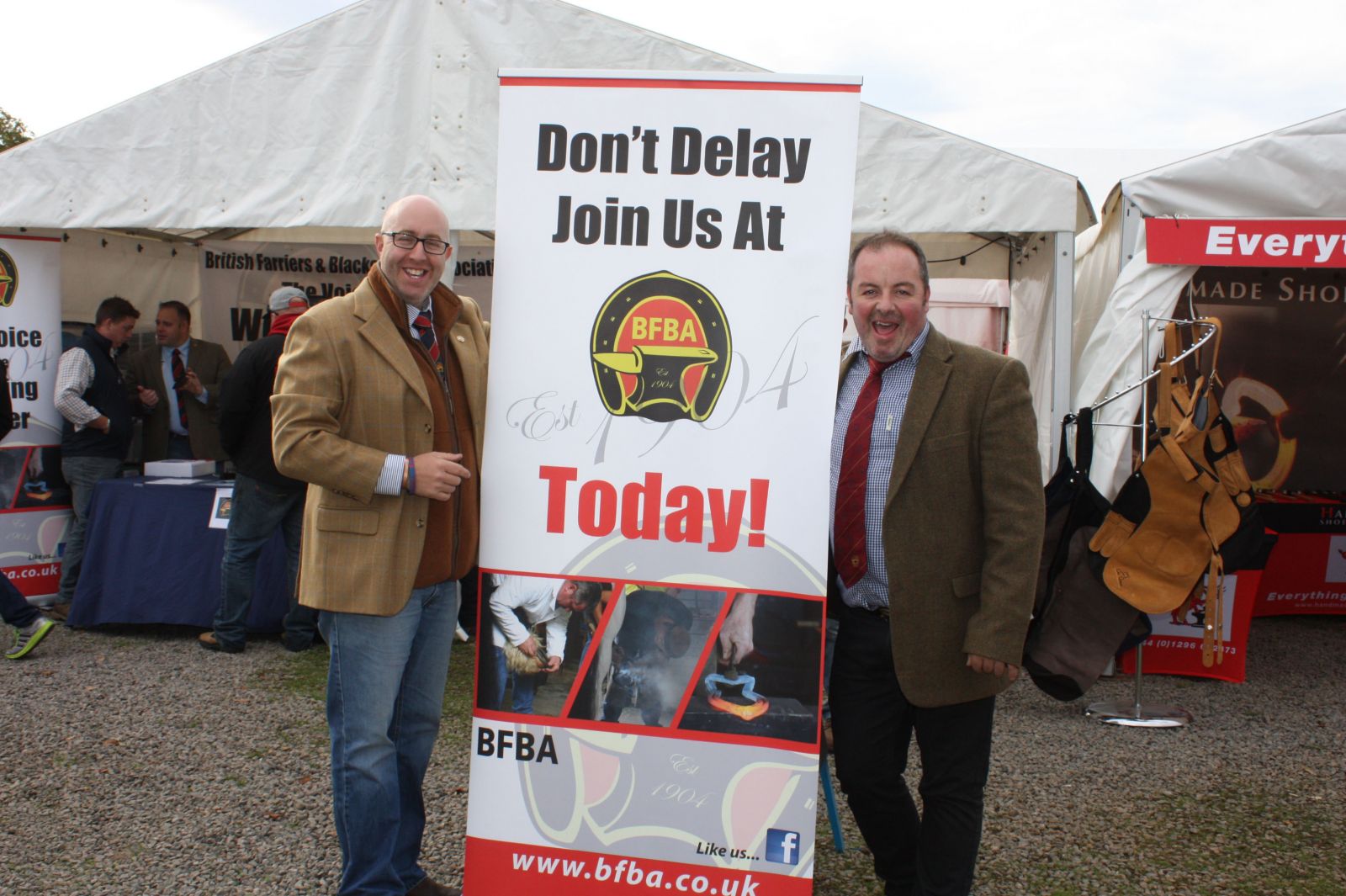 Thank you to all the trade stands as listed for creating such an array of merchandise.
NWT (Horseshoes) Ltd
Eastlake & Beachell
Handmade Shoes (UK) Ltd
Life Data Labs inc
Londonderry Forge Supplies
Stromsholm Farrier Supplies
Mustad Hoofcare SA
Myerscough College
Gibbins UK
Bassolli
Arthur Cottam Horseshoes
1VHorse (Arthur Cottams)
3rd Millennium
De Santis SRL (Footall)
Equitotal
Gaslow
J&A Ferrie Farrier Supplies
Total Foot Protection
The Shoeing Lab
MNC
VFT Denmark
And a massive thank you to The Shoeing Lab (Mr Kelvin Lymer) for the amazing lecture theatre they provided, it proved to be a fantastic area for education and discussion, enjoyed by everyone.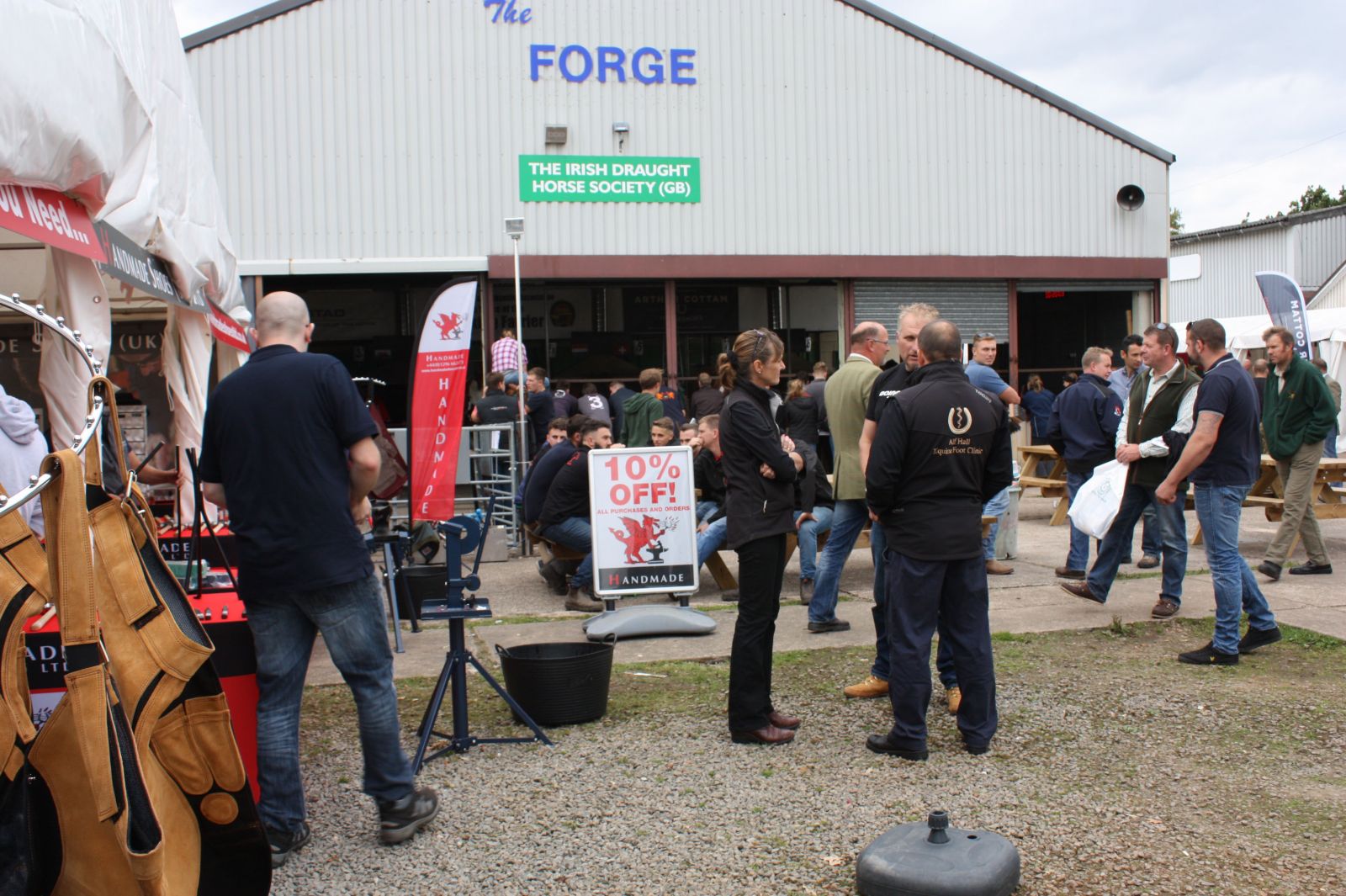 The speakers that we had the privilege to listen to in the Shoeing Lab Lecture Theatre, were as follows -

• Elaine Hall discussed equine thermography - how it was developed, how it can help in diagnosis and why it getting a properly trained and experienced thermographer is essential.
• Sam Head DipWCF said that careful shoeing starts with proper assessment and explained why he believes that dynamic assessment of the horse is a must.
• Dean Bland DipWCF described how communication could be used to inform and educate, explaining how working with a team benefits everyone – with the horse at its heart. A workshop got everyone involved in solving a welfare issue and then presenting their ideas on motivating change.
• Mark Caldwell FWCF looked at skeletal anatomy, functional anatomy, muscular anatomy, taking the audience on a journey that started with basic principles.
• Amy Barstow MRCVS demonstrated how lameness recognition could be practised, getting everyone to have a go at voting on 'which leg is it lame on?'
• David Nicholls AWCF discussed multidirectional breakover shoes and their use in lameness prevention.
• Ben Benson presented the case of 'continuing professional development', explaining what it is and asking farriers to contribute to BFBA's working party looking at the way forward.
• Abby Bunyard DipWCF described the progress on the Trailblazers new apprenticeship and the next steps.
• Jim Blurton AWCF looked at important considerations affecting farriers' choice of business model and gave tips on how to be successful in business.

• Stephen Hill explained what examiners are looking for in a shoe board, the pitfalls to avoid. Stephen also gave us a brilliant insight into his Fellowship thesis on flexor tendon injuries.

• Mark Trussler gave us his Fellowship thesis on offset hoof capsules and how to deal with them.

Thank you to everyone for making this such an eye opening even ,and I can honestly say 'roll on next year'. It really is a weekend to look forwards to in an ever demanding world we live in .
Kind regards Abby Bunyard
With thanks to Gill Harris for the images.